A 9-year-old boy who was blessed by Pope Francis during the pontiff's visit to Philadelphia last September, has died, his family announced via Facebook.
Landon Vargas died on Saturday evening after battling cancer for five years.
"It saddens us to have to say this but our precious son Landon, went to live with God Saturday evening," the Facebook page, which has 1,300 supporters, said.
"We will miss him dearly but are glad to know he is finally healthy and happy sitting next to our Lord," it added.
The post also described the Norristown boy as "intelligent, funny and loving" and ended with, "We don't know anyone tougher or braver than him."
Landon was with his father Ariel when Pope Francis passed by the crowd in his customized vehicle en route to Independence Hall, reports Fox29.
The pontiff heard Ariel call out "bless him" in Spanish, signaled for his driver to stop and then kissed the boy's head and ruffled his hair when he was lifted up, according to the Philadelphia Daily News.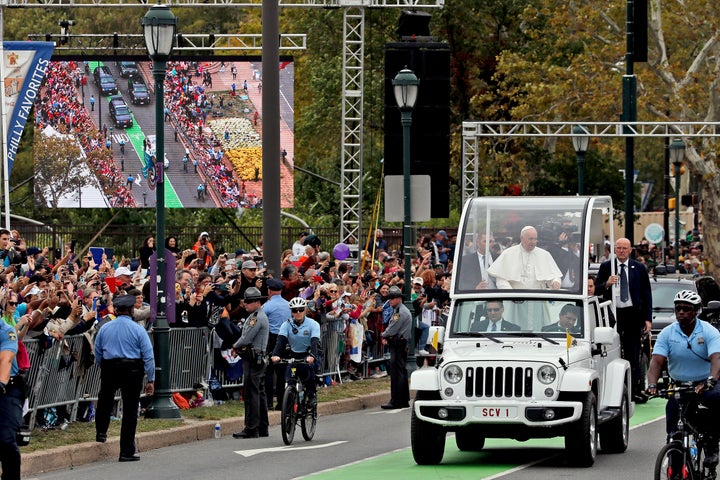 Tributes have been paid to the third-grader, who turned nine in November and met former Phillies baseball star Shane Victorino at an Eagles game the month before.
Cathe Shoulberg, the principal sister at Saint Helena School, described Landon as "miles of smiles," despite knowing "nothing other than surgery, radiation, chemotherapy," per Fox29. "He loved life. He celebrated life at every venture," she added.
Landon's life will be celebrated this weekend with a viewing and mass, according to Norristown Patch.
Popular in the Community