Dramatic videos distributed by The Guardian Monday appear to show the devastating aftermath of the 7.5-magnitude earthquake that struck northeast Afghanistan.
One video appears to show a landslide in Pakistan's Gupis Valley, near the Afghan border and 620 miles east from the earthquake epicenter. In the footage, clouds of dust and debris can be seen lingering in the air, blocking the mountains surrounding the valley from plain sight.
According to The Guardian, 18-year-old student Shabbah Shah shot the video. "When the earthquake happened the mountain started falling down and buildings all around also fell. At that time everyone was on the road watching out for our deaths," the student told the outlet.
Another video shows residents of Kabul, the country's capital, digging through debris and assessing the damage as children look on. In some streets, only the skeletons of buildings are still standing.
The WorldPost was not able to independently verify either video.
Monday's quake hit a remote region of northeastern Afghanistan, and sent shockwaves through that area along with neighboring Pakistan and northern India.
Reuters reported Monday that at least 200 people had been killed across the three countries. Police officials in the affected regions say the death toll could rise over the next few days because many areas lost cell phone coverage in the disaster.
International aid agencies working in northern Afghanistan are scrambling to assess the ground situation and help with recovery efforts, but have encountered roadblocks due to destroyed infrastructure.
Doctors Without Borders evacuated its patients and personnel from the affected regions, but tweeted Monday that it has sent a team to assess needs in the area. Plan International said it was working with organizations in Khyber Pakhtunkhwa, Pakistan, to monitor the situation, but noted that cell phone access in both Afghanistan and Pakistan had been cut off.
Scott Anderson, the deputy head of office for the United Nations Office for the Coordination of Humanitarian Affairs in Kabul, Afghanistan, told Reuters Monday that they "just don't know" the full extent of the earthquake's damage because phone lines were destroyed.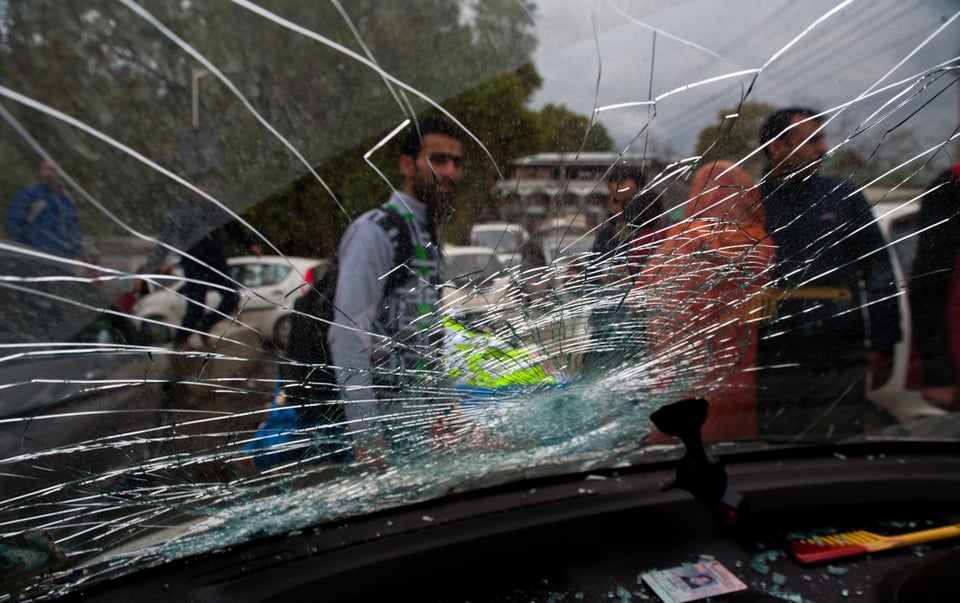 Powerful Earthquake Rocks Afghanistan, Pakistan and India
Popular in the Community