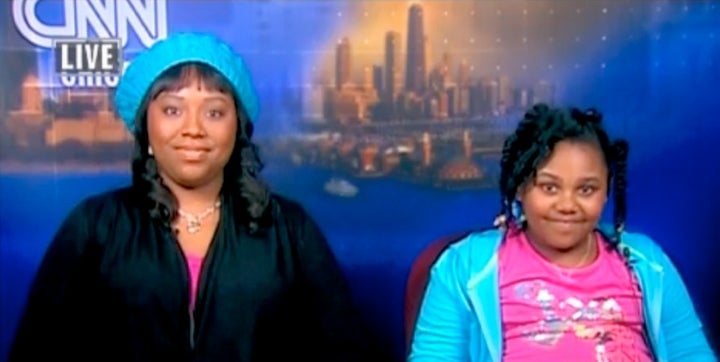 For 6-year-old LaNiyah Bailey, being teased and called names because of her weight was a constant struggle.
LaNiyah decided to pick up the pen to describe her struggles. Along with the help of her mother, LaToya White, she wrote a book entitled "Not Fat Because I Wanna Be" about being bullied because she was overweight, a condition which diet and exercise alone couldn't solve.
White opened up to NPR about her daughter's health. LaNiyah has several health problems that contribute to her weight, including polydipsea.
She was diagnosed with something called polydipsea before, which is also a term, like water diabetes type of thing that a lot of people may not know about. And that makes a person drink water or any kind of fluid, like, a lot. So they're retaining a lot of fluid.
LaNiyah and her mother were recently interviewed on CNN about the book and the experiences that inspired it.
Popular in the Community