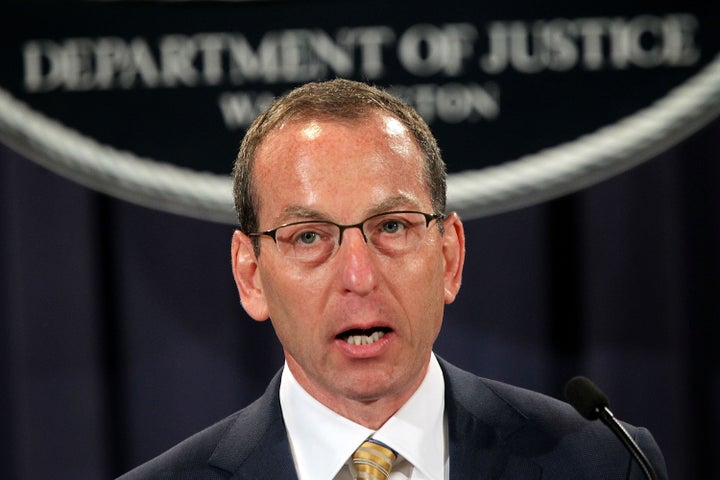 Former Department of Justice criminal division chief Lanny Breuer has announced that he will rejoin the law firm where he spent much of his career.
Breuer will join Covington & Burling as vice chairman and is slated to rake in around $4 million his first year back at the firm, according to the New York Times.
His return to the private sector surprises roughly nobody. In January, Democratic activist Mike Lux predicted that Breuer would soon find lucrative employment with a law firm, a coming move that explained his kid-glove treatment of Wall Street. "Lanny wanted to go back to a law firm that represented banks after he was done," said Lux in January. "He didn't want to prosecute the banks." Lux struggled at the time with whether to be quoted leveling such a personal charge. "Come to think of this, this can all be on the record. I don't give a fuck," he concluded.
Susan Webber, a financial writer who blogs under the name Yves Smith at NakedCapitalism.com, was also unsurprised. "Breuer's golden handshake return to Covington & Burling confirms the worst suspicions about his cowardly failure to pursue bank and mortgage misdeeds, despite mountains of evidence and no shortage of legal theories: it was all about not riling his once and future paymasters," she said.
The former Justice Department lawyer has left Covington & Burling before in order to work in government, only to return. Breuer was the attorney for former President Bill Clinton during his impeachment, but quickly changed pace and headed back to Covington & Burling, where he will now begin a third tenure.
Returning to Covington & Burling is comforting to Breuer, who told the New York Times that it is like a "home" to him and that "there's a strong emotional pull to the firm." He defended his trips through the revolving door, telling the New York Times, "What people dismissively talk about as the revolving door allows people to be better public servants and private litigants."
Coming from the DOJ, where Breuer led the investigation into the roots of the financial crisis, Breuer will be making a complete one-eighty. Covington & Burling represents and has represented a litany of clients from the financial sector that fueled the crisis in the first place. The list includes prominent banks like JPMorgan Chase, CitiBank, Bank of America and Wells Fargo, in addition to the New York Stock Exchange.
However, Breuer was an accomplice to some major victories during his tenure at the Justice Department. His handling of the DOJ's case against BP over the Deepwater Horizon disaster, wherein 11 people were killed and which resulted in a massive oil spill, was highly lauded. BP doled out a $4 billion settlement and pled guilty to the charges the DOJ made against the oil giant, including manslaughter.
During his four years at the DOJ, Breuer made headlines after a Japanese subsidiary of UBS pleaded guilty to a multiyear scheme to manipulate Libor, the London interbank offered rate, and agreed to pay $1.5 billion in fines. But despite having the goods on UBS, Breuer entered into a "non-prosecution" agreement with the company, leveling only the civil penalty. He was worried that criminal charges would harm the economy, he said.
"In reaching every charging decision, we must take into account the effect of an indictment on innocent employees and shareholders," Breuer said in a speech last fall. "Those are the kinds of considerations in white-collar crime cases that literally keep me up at night and which must play a role in responsible enforcement."
The gentle treatment could have resulted from his cozy relationship with the banks, suggested Abigail Field, an attorney and former public interest advocate. "The revolving door is how corporations shape law enforcement priorities (and the public policy they embody) to their liking," she said in an email. "Look at who Covington's clients are, look at Breuer's star turn as a white collar criminal defense attorney at Covington--he used to be Co-Chair of their White Collar Defense and Investigations practice--and look again at Breuer's record at Justice...[N]ot a single architect of the financial meltdown indicted or forced to personally pay a meaningful financial penalty."
As per federal law, Breuer will not be able to involve himself in any case against the DOJ for two years and is not allowed to take part in cases he once handled on the other side of the table at the Justice Department. Fortunately for his new law firm, that's not as many cases as it could've been.
An attempt to reach Breuer through his new firm was unsuccessful.
Ryan Grim contributed reporting
Before You Go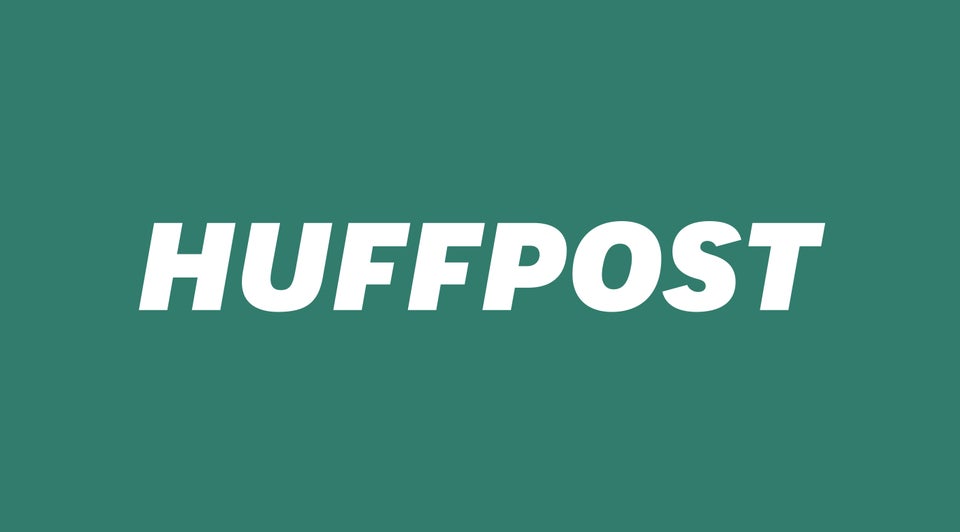 11 Paranoid Obama Conspiracy Theories
Popular in the Community