WASHINGTON -- Lobbyist Lanny Davis on Monday won his lawsuit against the small African dictatorship of Equatorial Guinea that alleged the government failed to reimburse him for more than $150,000 in expenses while he was lobbying for the country.
Equatorial Guinea did not respond to Davis's lawsuit, filed in October 2011, and a U.S. District Court judge for the District of Columbia issued a default judgement in favor of Davis, a former legal adviser to President Bill Clinton, for a total of $158,692. The unpaid expenses include $13,405 for a Washington party celebrating Equatorial Guinea's national day, $5,334 for phone calls, and $16,751 in interest on the debt.
Mark Zaid, Davis' lawyer, said he has no doubt his client will recover the money.
"There are a lot of U.S. companies that do business with Equatorial Guinea, so we can just grab it," Zaid said. "It's just like anyone else trying to collect -- I just have to identify where the assets are." Zaid said he also plans to collect $20,000 to $30,000 in legal fees from the African country, and is prepared to seize any assets allowed by law. Monday's judgement does not include the lawyer's fees.
Equatorial Guinea, on the western coast of Africa, has one of the world's worst human rights records, and most citizens live on less than $1 a day. It is also one of the top oil-producing nations in Africa. President Teodoro Obiang has ruled with an iron fist since he came to power in a bloody coup in 1979, and is believed to have amassed a personal fortune of approximately $600 million.
From 2010 to 2011, Obiang's government paid Davis and his colleagues more than $1 million for lobbying services, which included advising Obiang on a "comprehensive program of political, legal, and economic reforms," and implementing "an effective U.S. media and political communications plan." This included a speech that Obiang delivered in June 2010 promising reforms -- a lofty goal praised at the time by Archbishop Desmond Tutu.
Davis insisted then that he wasn't lobbying on Gbagbo's behalf, but was merely helping to start an international dialogue about the election results. Gbagbo is now in detention at the Hague, where the International Criminal Court is pursuing charges against him that include crimes against humanity.

Zaid said the legal battle over the travel money was "sad, because the services Lanny was providing were to help restore democracy." Davis, he explained, was helping Equatorial Guinea transition to a more legitimate democracy, which he said would attract U.S. companies. "The case he made there was really, 'If you want to do greater business with the United States, you need to have a country where law and order and justice exist,'" Zaid explained.
Zaid defended Davis' lobbying for dictators, arguing that Davis believed he could do something good for their countries. It's an argument Davis made in 2010 when he compared himself to former Sen. George Mitchell (D-Maine), credited with negotiating peace in Northern Ireland. The only difference, Davis told The New York Times, was that Davis got "paid."
"Lanny was doing the right work, maybe for the wrong people, but his heart was in the right place," Zaid said.
UPDATE: Aug. 27 -- Davis emailed the following defense of his work with Ivory Coast, arguing that he at no point represented Gbagbo himself:

1. The record shows, including public filings with the U.S. Department of Justice, that Lanny Davis represented the Ivory Coast Embassy in D.C. for 10 days in December 2010 -- from December 18 -December 28. He did not represent the strongman, defeated president Laurent Gbagbo, whom he never talked to.

2. It is a matter of public record that he was working behind the scenes with the State Dept to try to get Gbagbo out of the country to avoid bloodshed -- and, specifically, at the request of the Deputy Assistant Secretary of State for West Africa, to help facilitate a call from President Obama to convince him to do so. At the time he was unable to explain that publicly since he was working, at the request of the Assistant Secretary for West Africa, behind the scenes to facilitate that phone call from the president.

3. Davis resigned in 10 days not because of the publicity regarding his representation, but because Gbagbo refused to take a call from the president of the United States and refused to stop facilitating murder and bloodshed and human rights violations. That full explanation for his resignation was contained in my resignation letter to the Washington D.C. Ambassador, who was my client, which was published in the NY Times on December 29, 2010.

4. The official spokesman of the U.S. State Department, P.J. Crowley, on January 1, 2011, issued a statement to Politico's Mike Allen and published in that New Year's morning's Playbook, acknowledging the constructive role Davis played behind the scenes to get Gbagbo out of the Ivory Coast. That P.J. Crowley statement was published many times, including in a letter to the New York Times written by Davis.

5. Davis described all of the above since then on his website.

6. In his recently published book, "Crisis Tales: Five Rules for Coping with Crises in Business, Politics and Life," Davis describes in detail the entire story behind the Ivory Coast Embassy representation in his last chapter. It can be found on Amazon.com or in most book stores.
But that claim -- that Davis did not represent Gbagbo himself -- is called into question by his own statement to the New York Times, repeated to Politico Playbook, that he had dropped Gbagbo as a client.

LANNY DAVIS BACKSTORY: A front-page New York Times story reported yesterday that Davis, the Clinton administration spinmeister, was being paid $100,000 a month to represent Ivory Coast President Laurent Gbagbo, a human rights scofflaw who is being condemned by the international community for refusing to leave after losing a Nov. 28 runoff election. Davis says he had called a New York Times reporter to gin up the story, hoping to emphasize that he had dropped Gbagbo as a client. "I generated this horrible story," laments Davis, who said the "connect-the-dots story" portrays him as "a lawyer who takes on bad guys. I'll do anything for money, is the implied message. … I only took this assignment because I thought there was a chance I could ease him into a solution [including talking to President Obama] that would avoid the loss of a single life. [Davis says his thinking was:] I'm not defending this government on the merits. I'll be a conveyor belt for what they have to say, and try to find a peaceful solution."

-- Lanny says he got $300,000 upfront and spent much of it staffing up for the job, including retaining a French speaker, with his team going "round the clock" for seven to 10 days. Ivory Coast is asking for $200,000 back, but Davis is negotiating. Davis said the fee is not unusual for him to charge a foreign government, and not unusual when he has to hire a bunch of people for the account.

-- The State Department's P.J. Crowley tells us by phone: "Certainly, Lanny was helpful. He did open up another alternative channel of communications for us, and was providing the right advice to his client. President Gbagbo has declined to engage our ambassador, Phillip Carter. Absent that avenue, Lanny became another route to encourage President Gbagbo to leave. Unfortunately, every indication is that his client wasn't heeding his advice. Unfortunately, the president isn't listening to any advice he's been given by the international community."
UPDATE: 12:15 p.m. -- Later on Tuesday, Davis emailed to say his words had been translated incorrectly by Politico's Mike Allen and "many others":
"I told Mike [Allen] I dropped the Embassy as a client -- that is the client as listed on the Foreign Agents Registration Act registration and in the 'contract'/firm engagement letter -- was between me and the Ambassador/the Embassy. In the rush of things, Mike translated that -- as did many many others -- as representing the Gbagbo himself, which wasn't the case and is an important distinction since he is the accused war criminal."
Before You Go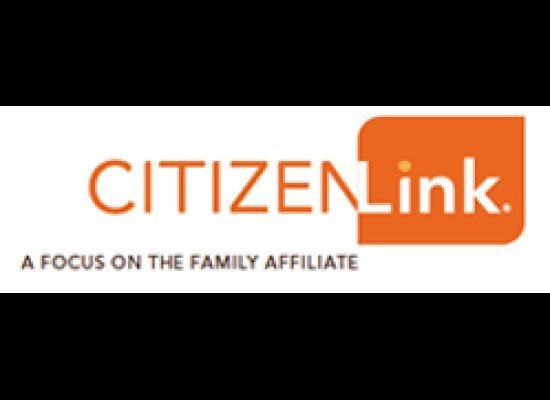 Biggest Religious Lobbying Groups
Popular in the Community