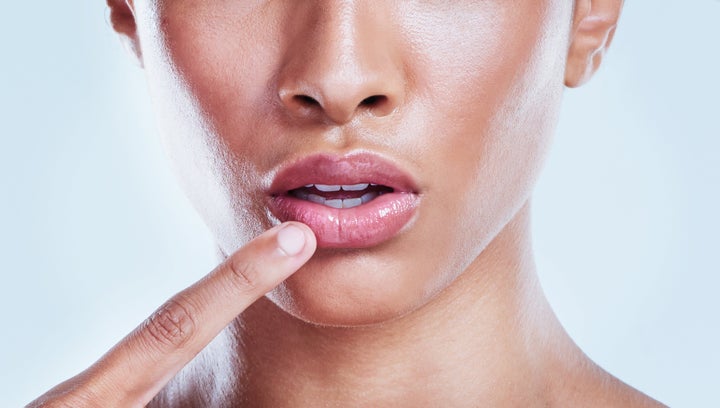 Winter may be over, but for many of us, the havoc it wreaks on our lips remains year-round.
Having dry, chapped lips is a common issue, so there are many remedies on the market that aim to ameliorate the cracking and swelling. One of the most interesting ingredients that many dermatologists and consumers swear by comes from sheep and is often used in nipple cream.
We're talking about lanolin. But what exactly is this magical substance, and how can it help with chapped lips? Below, experts break it down.
What is lanolin?
"Lanolin is a waxy substance secreted from the sebaceous glands of sheep's skin, similar to human sebum," said Y. Claire Chang, a board-certified cosmetic dermatologist at Union Square Laser Dermatology in New York City.
She noted that lanolin is typically composed of a "complex mixture" of waxy esters, lanolin acids and lanolin alcohols.
"Lanolin is an emollient which helps to soften skin and retain its moisture," said Stacy Chimento, a board-certified dermatologist at Riverchase Dermatology in South Florida. "Lanolin is similar to sebum, or the oil produced by our oil glands. It is extracted from sheep's skin glands and is used to soften their wool."
Why is it effective for chapped lips?
He noted that lanolin is also able to penetrate the moisture barrier of the lips to heal them from the inside, whereas many products simply sit on top of the lips, unable to get through and moisturize beneath the surface.
"Lanolin has a very high fat content, which makes it great for trapping moisture into the skin and lessens the effect of transepidermal water loss," Chimento explained. "Transepidermal water loss occurs when water inside the skin evaporates through the skin barrier and into the outside environment, causing dehydrated or dry skin."
This ability to seal moisture into the skin and treat dry areas makes lanolin particularly helpful for those with chapped lips in need of hydration.
"Because the lips lack their own oil glands, lanolin can help soften and retain moisture," Chang said. "Lanolin has also been shown to help with fissured, chapped skin ― a reason why it is found in many popular nipple creams for breastfeeding moms and diaper creams for babies."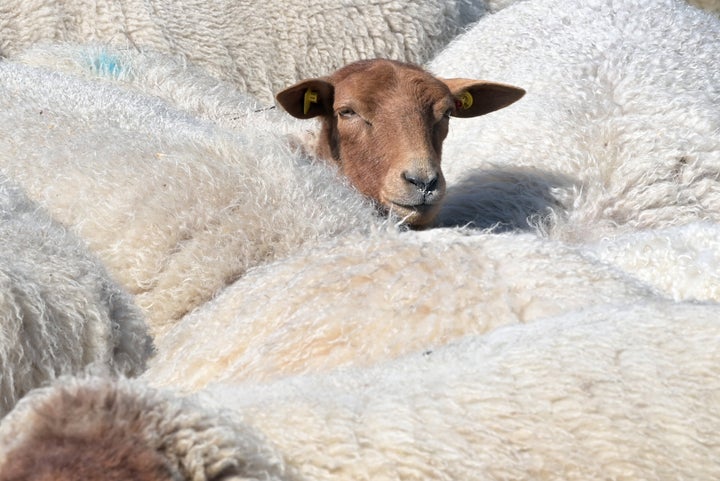 What are the downsides?
"Anyone who is allergic to wool products, or those who feel itchy after use or might be sensitive to lanolin, should avoid it," said Rachel Nazarian, a board-certified dermatologist with Schweiger Dermatology Group in New York City.
"I also recommend that those with acne-prone skin should avoid using it to prevent risk of increasing their breakouts, since lanolin is essentially the skin oil from sheep. But using it on your lips should be no issue unless you're allergic."
Even if you aren't allergic to sheep's wool, you could still be sensitive to lanolin, so it's best to do a patch test prior to your first full application to see if you experience any irritation or other negative reactions.
"Lanolin has gotten a bad reputation because of an increasing prevalence of lanolin allergies," Chang noted. "The reported prevalence of lanolin allergies still remains low, ranging from 1.2% to 6.9% based on several clinical studies. If you do develop an allergy (red, itchy or burning rash), you should stop the product immediately and consult your local board-certified dermatologist."
Many tout lanolin as an ethical and sustainable ingredient, as it is often a byproduct of the existing wool industry. However, if you have issues with the industry overall, you may want to steer clear or look for brands that are committed to using lanolin that is humanely and ethically sourced. For example, Lanolips' website lists certification from Cruelty Free International.
If you tend to lick your lip products and swallow them a bit, lanolin might not be the best option.
"Since lanolin is also a thick and waxy substance, those who use it should avoid ingesting it at all costs," Chimento said. "Unlike lighter lip products, people using lanolin should not excessively lick their lips, as lanolin buildup in the intestines can cause diarrhea and vomiting."
What are some good alternatives?
If you're prone to chapped lips and lanolin isn't for you, there are other products and ingredients that may help as well.
"Chapped lips are due to deficiency of moisture and an inability to lock in moisture," Chang said. "It is important to use products that have a balance of humectants to attract water and hydrate, emollients to soften and soothe the skin, and occlusives to lock in moisture."
Chang recommends lip products with hyaluronic acid, glycerin, ceramides, shea butter, beeswax and petrolatum. Chimento also advised using products with shea butter to moisturize chapped lips, like First Aid Beauty's Ultra Repair Lip Therapy.
"Shea butter is formulated with high levels of fatty acids and can penetrate the skin easily when applied topically," she said. "Shea butter is also anti-inflammatory, which makes it a helpful option for those suffering from eczema or other irritative conditions. Similar to shea butter, hemp seed oil consists of omega fatty acids and other nutrients to keep lips moisturized and relieve pain from cracked lips."
In addition to shea butter, Frank recommended petrolatum, honey, castor oil and sunscreen with either zinc or titanium.
"My go-to secret for dry chapped lips is using a very gentle glycolic acid for a few minutes followed by a lip moisturizer with either shea butter, lanolin or petroleum," he noted. "Glycolic acid will penetrate deep enough for cell turnover and allow the dry skin to slough off. This is best done overnight and works like magic."
Meanwhile, Nazarian is a fan of good old-fashioned Vaseline, which offers several "Lip Therapy" products.
"Use it as the final step in your skin care routine," she advised. "Because if you apply it first, instead of last, it will prevent absorption of additional products."
Of course, if lanolin is the ingredient for you, there are also many lip product options. We've rounded up a few below (including a nipple cream with a cult following as a balm).
HuffPost may receive a share from purchases made via links on this page. Prices and availability subject to change.