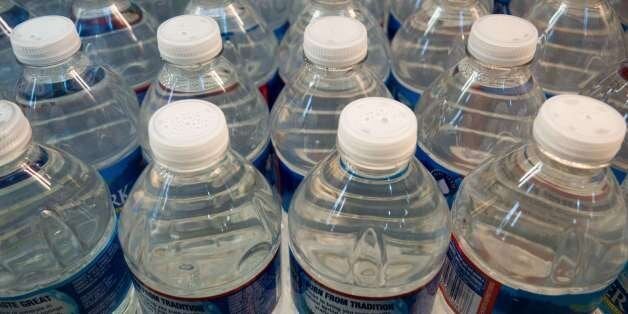 BEIJING/PARIS, April 11 (Reuters) - Residents in the Chinese city of Lanzhou rushed to buy bottled drinks on Friday after authorities said benzene, a cancer-inducing chemical, had been found in tap water at 20 times above national safety levels.
The water supply was turned off in one district, and officials warned citizens not to drink tap water for the next 24 hours.
"Lanzhou has shut down the contaminated water supply pipe and deployed activated carbon to absorb the benzene," local authorities said in a statement.
The water supply company, Lanzhou Veolia Water Co, is majority-owned by the city government, with Veolia China, a unit of French firm Veolia Environnement, holding a 45-percent stake.
"Initial investigation showed the high levels of benzene were caused by industrial contamination at one of the two culverts that transfer raw water from a sedimentation plant to the water treatment plant," Veolia said in a statement.
Authorities said they found 200 micrograms of benzene per litre of water. The national safety standard is 10 micrograms.
Lanzhou, a heavily industrialized city of 3.6 million people in the northwestern province of Gansu, ranks among China's most polluted centers.
Preliminary inspection showed the benzene came from chemical plants, the local government said on its website, although no culprit was named. The environmental bureau is carrying out further investigations.
Operation of the polluted culverts has been suspended, Veolia said.
Lanzhou Veolia Water was working to redirect to its water treatment plant water which usually goes to a power plant, which should restore normal supply as soon as possible, Veolia said.
China's official Xinhua news agency said an initial investigation had found problems in a three-km (two-mile) channel which links a plant that pre-processes the water and the plant that supplies the city's water.
Closure of that channel would halve Lanzhou's water supply, the report quoted Tian Hong, head of Lanzhou's water quality monitoring station, as saying.
Fire engines would carry water to affected areas, it added.

Pictures circulating widely on Chinese Internet sites showed long lines at grocery stores where people were loading up on anything drinkable. Other images showed barren shelves cleared of bottled water.
"It's not just bottled water that is gone. Even all the beer and milk has been snatched up," one resident wrote on the Twitter-like service Weibo.
The Yellow River, which runs through Lanzhou, has not been contaminated, Xinhua said.
Xinhua said it was the second water-related incident in Lanzhou in as many months.
In March, residents reported a strange odor when they turned on their taps. It was found to be a high concentration of ammonia, but was still within national limits.
In 2005, water supplies to the northeastern city of Harbin were cut off after an explosion at a chemical plant spilled benzene into the Songhua River, pushing levels to more than 100 times safe limits. (Reporting by Stian Reklev, Kathy Chen, Ben Blanchard and Michael Martina in China and Geert De Clercq in Paris; Editing by Andrew Roche)

Before You Go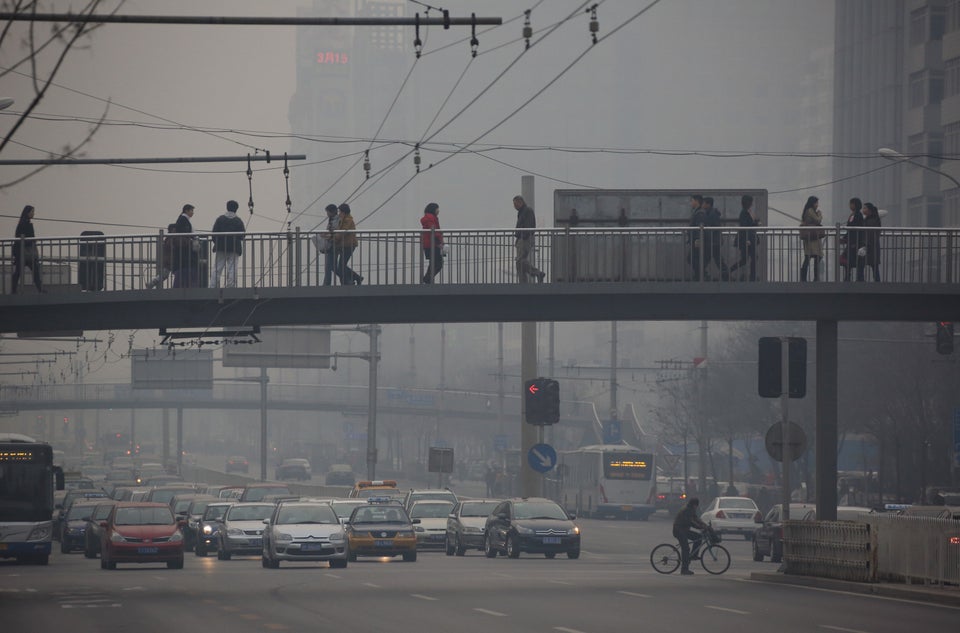 Pollution In China
Popular in the Community