LOS ANGELES -- Every Los Angeles police officer will soon be equipped with a body camera, Mayor Eric Garcetti announced Tuesday.
Garcetti said at a press conference that the department will buy 7,000 on-body cameras for Los Angeles Police Department officers to expand transparency and accountability.
"The trust between a community and its police department can be eroded in a single moment," Garcetti said. "Trust is built on transparency."
The announcement comes two weeks after President Barack Obama announced a $363 million package that includes $75 million to pay half the cost of 50,000 officer-mounted cameras. The technology has been widely endorsed as a reform following the death of Michael Brown, an unarmed black teenager killed by Ferguson, Missouri, police officer Darren Wilson in August.
"No big city department has done this," LAPD Chief Charlie Beck said at the press conference. "Officers will have tremendously powerful evidence and the ability to collect it. We are starting a journey that will go on for decades."
Beck said he didn't expect that the cameras would be recording all the time. For example, cameras would not be used when officers interview victims of sexual abuse, but would likely be used when a suspect is in custody. Policies on proper use of the cameras will be considered in early 2015. The mayor's office said the city hopes to deploy the first 800 cameras within six months.
LAPD is not alone in its interest in officer-worn cameras. Police departments in Chicago, New York, Minneapolis and Washington, D.C., as well as in smaller cities like Ferguson, have started pilot programs with cameras or have announced plans to do so.
Police reform advocates have long called for police body cameras, arguing that the video can help eliminate bias and uncertainty when allegations of misconduct arise. One frequently cited officer body camera pilot program in Rialto, California, found that the number of complaints filed against officers fell by 88 percent and use of force by officers fell by almost 60 percent in the first year police used the cameras.
Garcetti's new plan would expand an LAPD pilot program that began early this year involving 600 officer-mounted cameras.
The announcement comes more than four months after Ezell Ford, a 25-year-old mentally ill man, was shot to death by LA police in a South LA neighborhood, just days after Brown was killed in Ferguson. Like the Brown case, eyewitness and police accounts of Ford's death vary.
Police have said that during an Aug. 11 "investigative stop," a struggle ensued in which Ford tried to grab an officer's gun and another officer fired at Ford.
The LAPD continues to investigate Ford's death.
Before You Go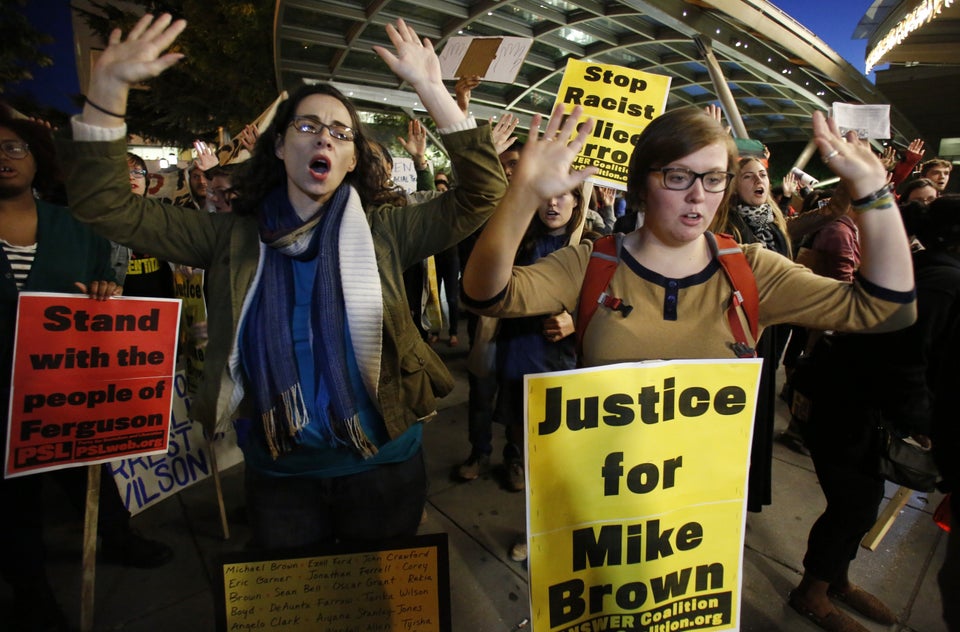 Ferguson