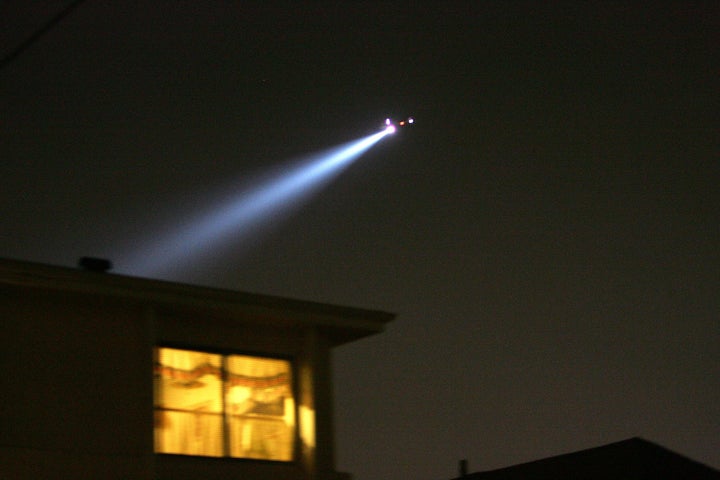 VAN NUYS (KTLA) -- A suspect was arrested after shooting and damaging a police helicopter early Sunday morning.
Police received several reports of a man with an automatic assault rifle in the 15700 block of Saticoy Street west of the 405 Freeway shortly before 6 a.m..
A police helicopter responding to the scene was hit by the suspect's gunfire and began showing smoke, LAPD Captain John Eagan told KTLA.
Several reports said one of the shots may have hit the fuel tank, causing it to leak fuel.