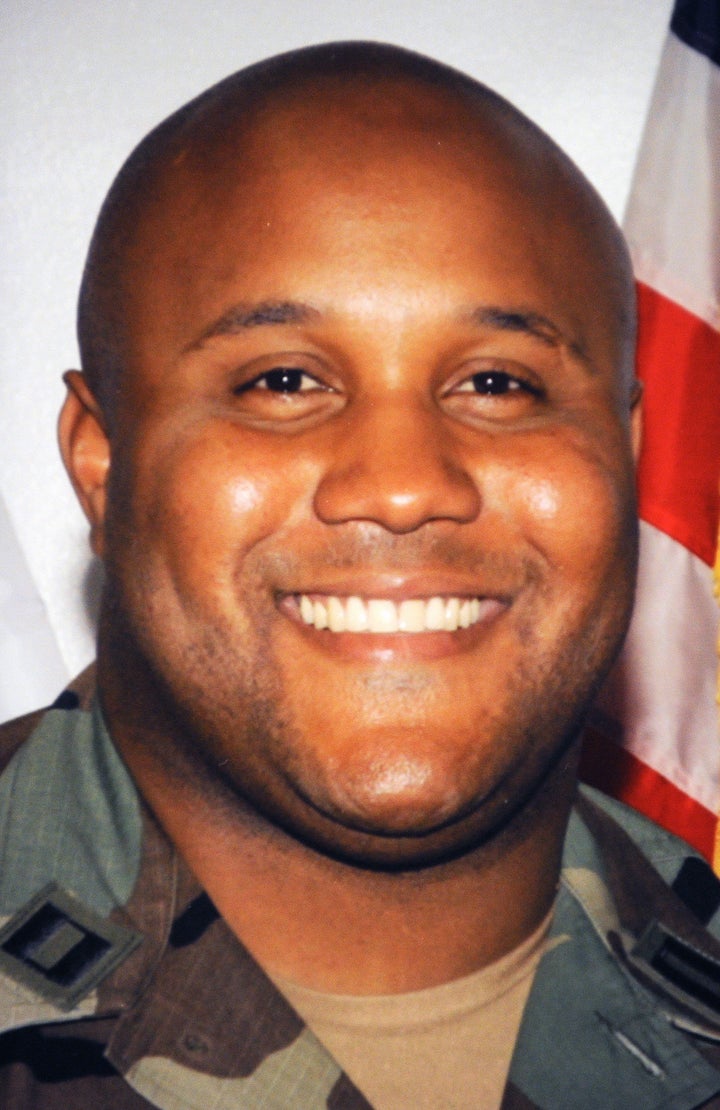 The Los Angeles Police Department is continuing to grapple with accusations that the institution is racist and corrupt after the manhunt and death of fugitive Christopher Dorner on Feb. 12.
In an interview with KNX1070's Ed Mertz Tuesday, Chief Charlie Beck revealed that the department would conduct anonymous focus groups among more than 500 officers to learn their views on racism on the force. According to Beck, the questions will include:
1. Have you experienced racism?
2. In what context did you experience racism?
3. Do you think racism is part of the disciplinary system?
4. Do you think racism is part of the assignment?
5. Do you think racism is part of the rotation system?
Mertz notes that the LAPD employs over 10,700 sworn personnel.
When Dorner went on the run last February, he publicly posted a lengthy manifesto that detailed the circumstances leading to his termination. He accused high-ranking officers of the LAPD of corruption and coverups and blamed institutional racism for the hearing that led to his dismissal. Dorner blamed LAPD Captain Randall Quan for his dismissal, which is why he is believed to have murdered Quan's daughter, Monica Quan, and her fiance, Keith Lawrence, out of revenge. Dorner is also believed to have murdered Riverside Police Officer Michael Crain and San Bernardino Sheriff's Deputy Jeremiah MacKay as he eluded capture.
During the six-day manhunt for Dorner, Chief Beck came forward to announce that they would review his termination case -- not to appease the fugitive, but to clear the air about accusations against the LAPD. After his announcement, at least six other former LAPD officers requested that their termination files be reviewed as well.
Another former LAPD officer named Joe Jones also went public with his own story, saying he experienced the same LAPD corruption and racism that Dorner wrote about. However, Jones pleaded with the fugitive to turn himself in and stop killing innocent people.
"The 1st thing I would say to [Dorner] is, I feel your pains!," wrote Jones. "But you are going about this the wrong way. To take innocent lives could never be the answer to anything. I say this as a Man who experienced the same pain, betrayal, anger, suffering, litigation and agony that you did in many ways."
Dorner died of a self-inflicted gunshot wound during a shootout with police. After authorities confirmed the body was Dorner, two of his intended targets, LAPD Captain Phil Tingirides and wife Sergeant Emada Tingirides, held a press conference to discuss the ordeal they faced as they feared for their lives. Sgt. Emada Tingirides, who is black, could only recall one conversation with Dorner during his time on the force.
"He had spoken about being bummed about the incident and that he was telling the truth and he hoped it wasn't being turned into a race thing because he was black," said Sgt. Emada Tingirides. "I remember flat-out telling him this is a process; you're not going through this process because you are black. This has nothing to do with your color ... If you're being honest, stick to that."
Calling all HuffPost superfans!
Sign up for membership to become a founding member and help shape HuffPost's next chapter
BEFORE YOU GO
PHOTO GALLERY
Support for Alleged Cop Killer