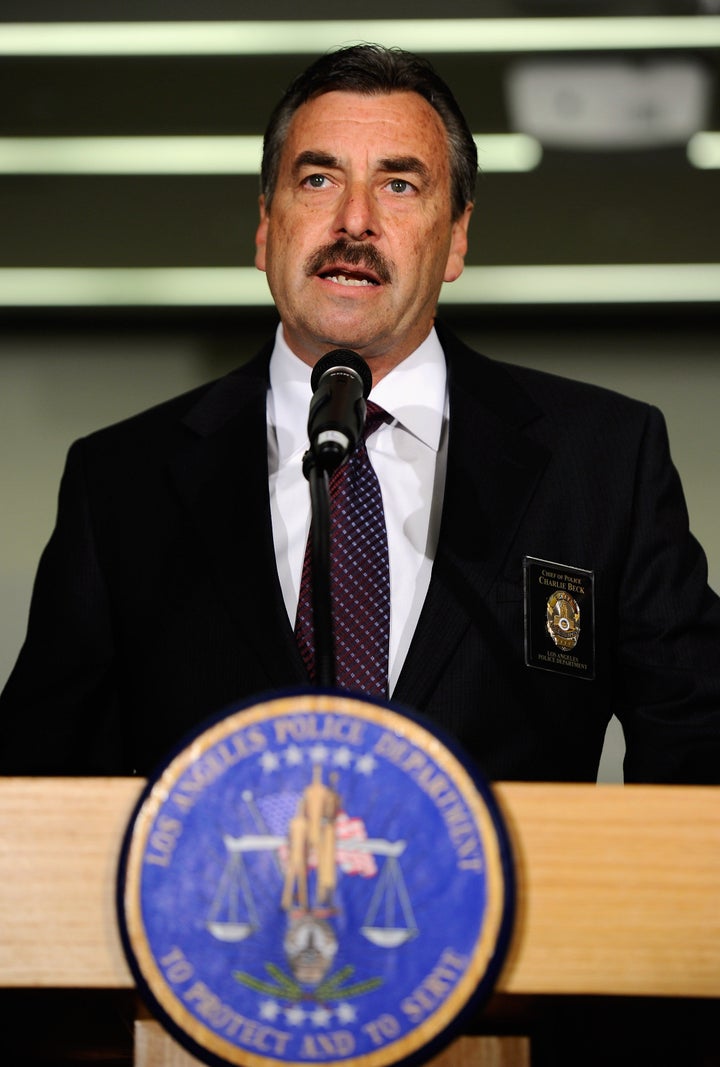 The Los Angeles Police Department's backlog of 6,132 untested sexual assault evidence kits has been eliminated, resulting in the identification of 1,000 suspects and dozens of arrests, police Chief Charlie Beck announced today.
"Rape will be a crime that always results in a capture. Stranger rape will always result in a capture," Beck said at a City Hall news conference.
As of Dec. 8, 2008, Los Angeles had 6,132 kits that had yet to be tested. Since that date, an additional 668 kits have entered the system, and all but 30 are currently being tested, according to Assistant Chief Michel Moore.
On average, it takes 70 to 90 days to test the evidence in a sexual assault kit.
"In 2008, we made a promise to reduce that backlog quickly and efficiently. We worked with the LAPD to devise a plan. We secured millions of dollars of additional funding. We more than doubled the size of the staff of the Scientific Investigation Division," said Mayor Antonio Villaraigosa.
"What started out as a backlog of 6,132 untested kits — a shocking number by anyone's standards — has been reduced to zero," he said.
The LAPD now has 78 criminalists on staff to analyze DNA evidence, an increase from the 33 the department had three years ago. Another 20 are expected to be hired, which will reduce the LAPD's reliance on outsourcing.
"If a woman has been raped and feels as though her kit is not going to be tested in a timely fashion, we never want that to happen in the future," said Controller Wendy Greuel.
It was the previous city controller, Laura Chick, who released an audit in October 2008 that found the police department had approximately 7,000 untested rape kits. By November of the next year, that number had dropped to 2,527 following the the reorganization of the LAPD's Scientific Investigation Division.
The backlog was eliminated thanks to city funds, $1.8 million in grants, and $1.4 million from the Los Angeles Police Foundation.
Related
Popular in the Community