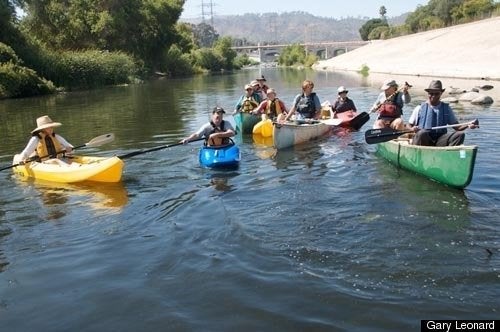 On Sunday, September 5, 2010, ten brave paddlers led by Brendan Nelson with Anthea Raymond took to the waters of the Los Angeles River.
Calling themselves the LAPFD -- after the life vests they wore by law -- they were journalists, photographers, urban planners, carpenters, arborists, lawyers, entertainment industry pros, and teachers.
They drifted, paddled, scraped, and dragged along in canoes and kayaks of various kinds.
They started at Atwater's Red Car Park and finished where Silver Lake's Frogtown meets the Elysian Valley just before the 5 freeway.
The two-mile stretch is part of the so-called "Glendale Narrows," where an underground aquifer makes a concrete bottom impossible and sustains a wide variety of wildlife
Over four hours, the boaters saw black widow spiders, ospreys, blue herons, egrets, carp, crayfish, and very little trash. They did not see police or other law enforcement.
Most had a fabulous time though some quibbled with the federal government's recent decision to call the river "navigable" -- at least at late summer water levels.
Legendary photographer Gary Leonard was there to watch the LAPFD launch. These are some of his shots.
Launching at Red Car Park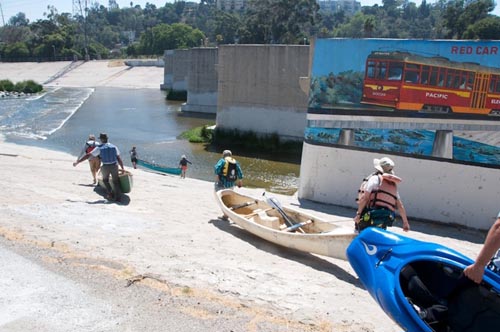 Don't Forget the Cooler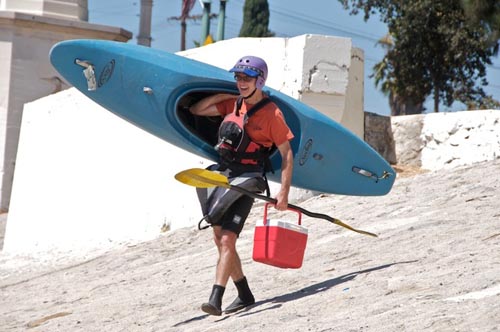 Time to Get Your Feet Wet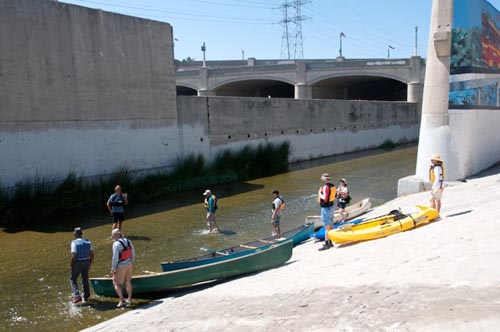 A Look Up River Through the Bridge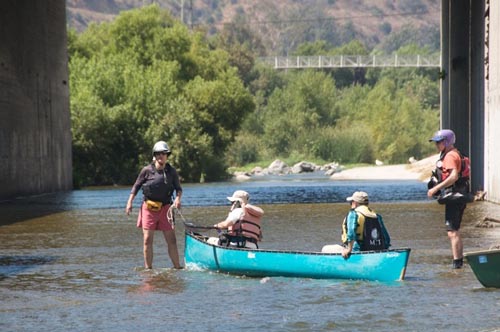 LA River and Pylons From Old Red Car Bridge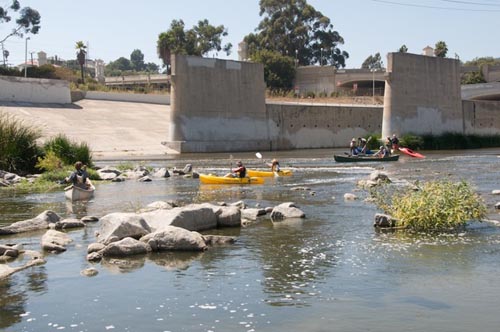 Getting Underway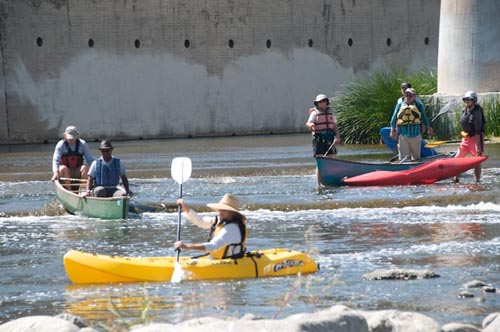 Brendan Nelson and Louie Brinker in the Brush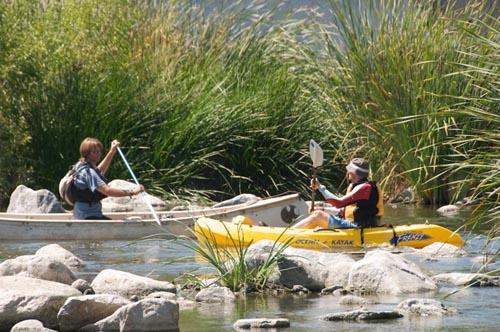 Hyperion Bridge in Background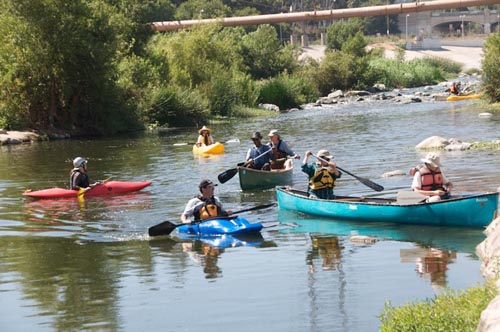 Stretch of Channel Just North of Fletcher Avenue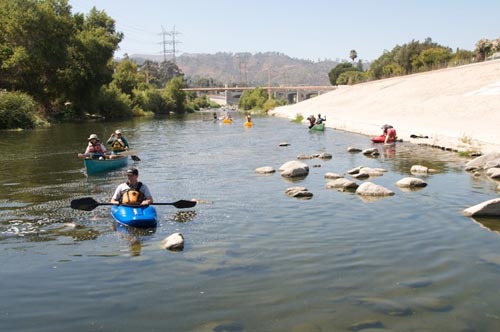 Busting A Whitewater Move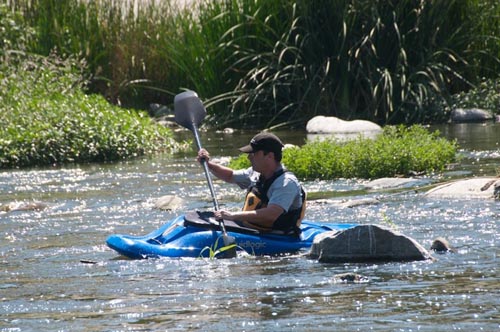 Wow!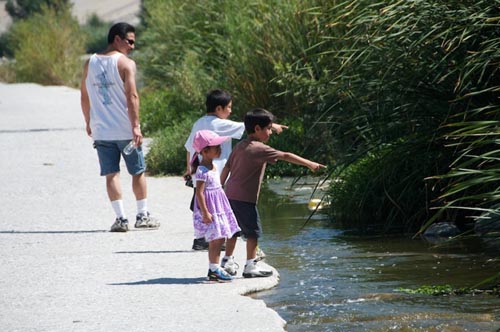 LAPFD: William Mitchell, James Rojas, Bettina Boxall, Louie Brinker, Robert Wagner, Frances Roix, Elizabeth Bardsley, Brendan Nelson, Anthea Raymond, Jeff Winikow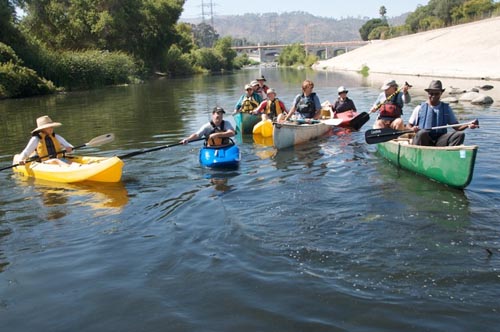 That's Right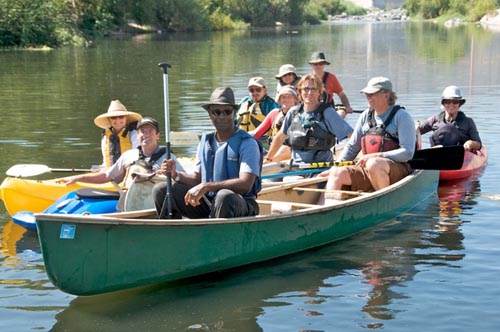 Popular in the Community