Over a year after 17-year-old Laquan McDonald was fatally gunned down, officials were finally forced to hand over the dashboard camera video footage documenting his last moments. Freelance journalist Brandon Smith, whose Freedom of Information request eventually blew the case open, joined HuffPost Live on Tuesday to discuss how he secured the release of the video.
Smith told host Josh Zepps that his FOIA request and the requests of numerous other outlets were initially denied, leading him to take legal action.
"When I got that [rejection] from the city's FOIA office I sued. So, we just won our lawsuit, which meant the video came out," he said.
But the obstacles didn't stop there. Smith said a "technical reason" kept him from the news event where the video was officially released last week.
"There was a big snafu about the press conference wherein the video was released and I wasn't invited, and then when I got there I was prohibited from entering," he said. "They said I didn't have a press credential and that's correct, but it's just because I hadn't really needed one until now, and they seemingly didn't make the provision for me to come in anyway."
"Police also didn't give us videos that came from all the [police] cars [on the scene]. They say that these are all the videos that exist, but my lawyer and I are using our court case to ask the city what happened to those other videos," Smith said. "What happened to the audio that no media outlet was given? And other questions, like what in the world were police saying about what happened shortly afterwards? They all took statements, and we're asking for their statements too."
Watch the full HuffPost Live conversation with Brandon Smith in the video above.
Want more HuffPost Live? Stream us anytime on Go90, Verizon's mobile social entertainment network, and listen to our best interviews on iTunes.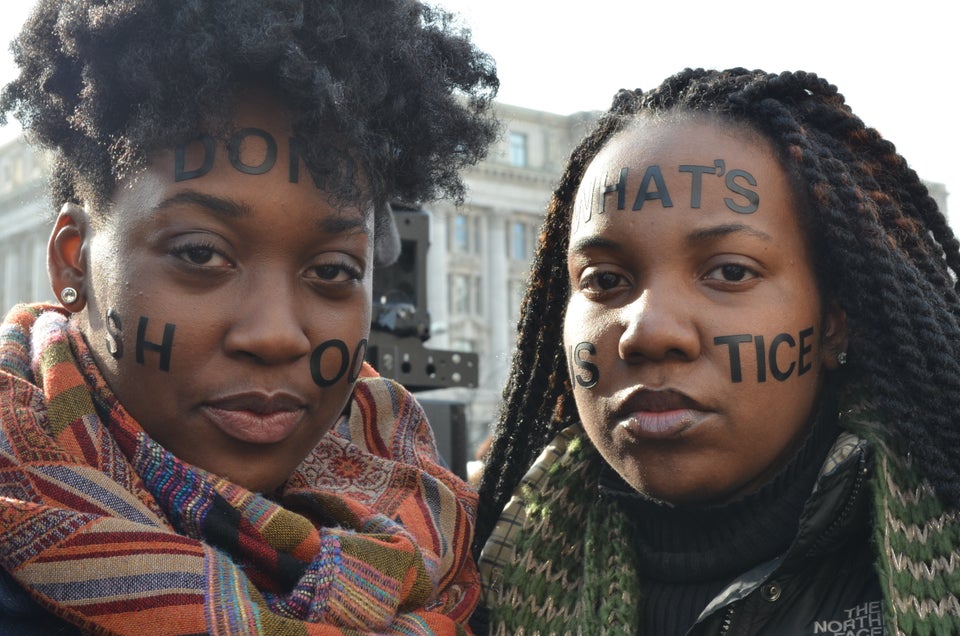 "Black Lives Matter" March
Popular in the Community