Dashcam footage released on Tuesday of a white police officer shooting a black Chicago teen 16 times has called police officers' version of events into question.
After the October 2014 killing, Pat Camden, a spokesman for the Fraternal Order of Police, told the Chicago Tribune that 17-year-old Laquan McDonald had lunged at the officers with a knife, prompting one of them to open fire. He also said that the officers had asked McDonald to drop the knife and were waiting for other officers with stun guns to arrive on the scene.
Camden said McDonald had a "crazed" look when he approached officers with a knife. NBC Chicago said police described the incident as "a clear-cut case of self defense."
"The officers are responding to somebody with a knife in a crazed condition, who stabs out tires on a vehicle and tires on a squad car. You obviously aren't going to sit down and have a cup of coffee with them," Camden told CBS Chicago after the incident. "He is a very serious threat to the officers, and he leaves them no choice at that point but to defend themselves."
The dashcam video released on Tuesday shows McDonald tugging his pants up and walking in the middle of the street after some patrol cars have already arrived on the scene. He is walking away from the officers, not lunging, when one of them, Jason Van Dyke, opens fire. McDonald spins, falls to the ground and lays there for several more seconds while Van Dyke continues to shoot him.
The Tribune reported that McDonald had been "shot in the chest and taken to Mount Sinai Hospital, where he was pronounced dead at 10:42 p.m." After obtaining McDonald's autopsy report, reporter Jamie Kalven found he had actually been shot 16 times. Van Dyke has been charged with first-degree murder.
The police narrative of the killing may have gone unchallenged, were it not for Kalven, freelance journalist Brandon Smith, and Smith's attorney, Craig Futterman, who pushed for the release of the video after a whistleblower alerted them it existed.
Smith sued for the video's release under the Freedom of Information Act in August. After a judge ruled in his favor, city officials released the video on Tuesday.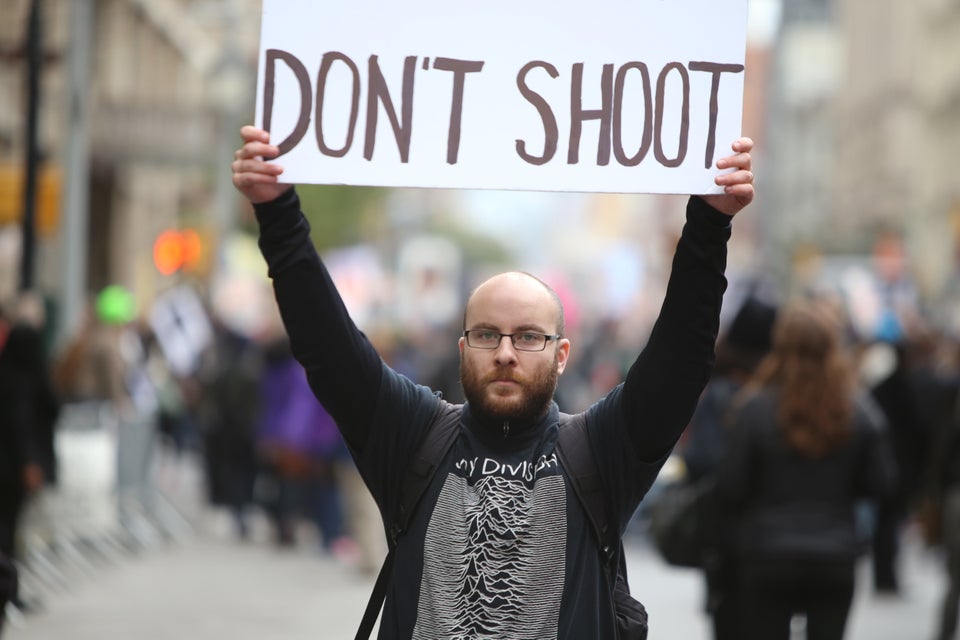 Police Brutality
Support HuffPost
The Stakes Have Never Been Higher
Popular in the Community