CHICAGO -- Citing a lack of confidence in Chicago's top prosecutor, a coalition of politicians, lawyers and community leaders on Tuesday formally called for an independent prosecutor to handle the trial of the police officer charged in the shooting death of teenager Laquan McDonald.
Cook County States Attorney Anita Alvarez's political allegiance to the city's powerful police union creates a conflict of interest that prevents her from "zealously and effectively" prosecuting the cop charged in the killing, claims a legal petition filed in criminal court and signed by Rep. Danny K. Davis (D-lll.) Rep. Bobby Rush (D-Ill.), the Cook County Bar Association and the Chicago Urban League, among others.
"States Attorney Alvarez lost the public's confidence when she delayed charging Officer Van Dyke for 400 days," Cook County Commissioner Chuy Garcia said Tuesday during a news conference announcing the petition.
Officer Jason Van Dyke shot McDonald 16 times as the 17-year-old walked away from police in October 2014, but wasn't charged with first-degree murder until the city was forced to release police dashcam footage of the killing in November 2015.
Calls for a special prosecutor are increasingly common in police misconduct cases, but few formal requests are actually filed. Even fewer are granted.
"It only happens when there's a great public outcry," said Flint Taylor, a civil rights lawyer with the People's Law Office who helped file the petition.
Taylor said an independent prosecutor has only been appointed in a handful of Chicago cases in the last 40 years. "It always takes a tremendous amount of public pressure to have an independent prosecutor appointed," he said.
Under Illinois law, institutional connections between the police and the prosecutor's office aren't enough to require an outside prosecutor, Taylor said.
"There's no denying that a politician offends the Fraternal Order of Police at his or her peril in this city.""
"What is required is proof that there is actually a conflict. That is, a competing interest on the part of the states attorney that actually interferes with her ability to conduct an independent and zealous investigation and prosecution," said Locke Bowman, executive director of the MacArthur Justice Center at Northwestern University's law school who also is a co-petitioner in the independent prosecutor request.
Alvarez's office did not immediately respond to requests for comment, but defended her record in a statement to the Chicago Tribune and called the timing of the petition "more than a little coincidental."
Alvarez faces a diffiicult re-election this year. Many of the petitioners back her election rival, Kim Foxx.
"Anita Alvarez has cast her lot with the Fraternal Order of Police and that political alliance is interfering with her ability to act independently," Bowman said. "And there's no denying that a politician offends the FOP at his or her peril in this city."
Van Dyke has pleaded not guilty to murder. Police video shows him firing shots at McDonald even after the teen had fallen to the ground.
The Fraternal Order of Police version of the shooting cast McDonald as a crazed, knife-wielding aggressor who prompted the officer to "fear for his life" and fire in self-defense. Dashcam footage that contradicted the police account was only disclosed after a legal battle with journalists -- hours after Van Dyke was charged.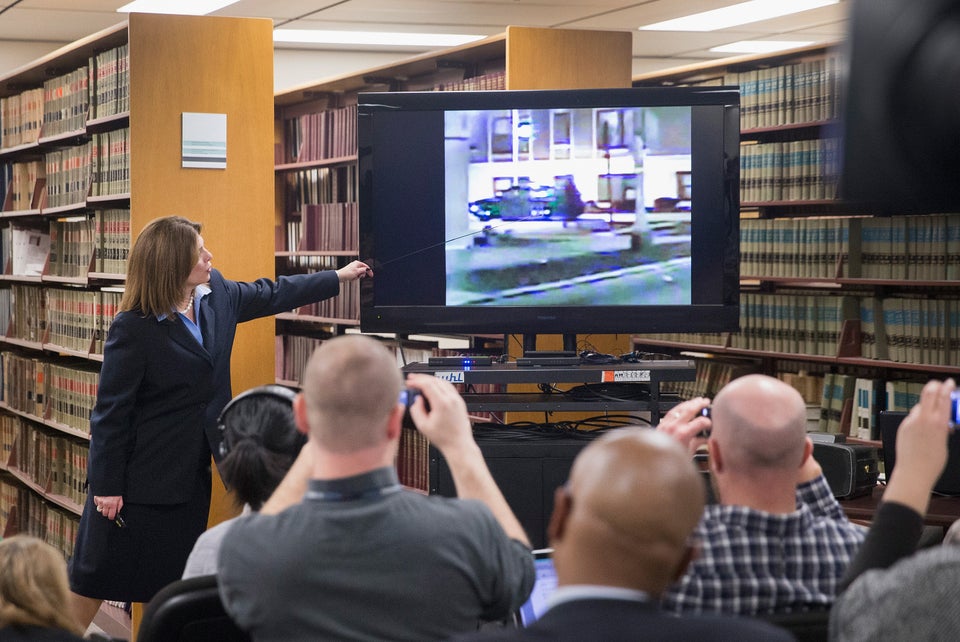 The Ronald Johnson Shooting In Chicago
Popular in the Community