Note:

This

video

is graphic and may be disturbing to some viewers.
CHICAGO -- City officials on Tuesday released police dashcam video showing an officer shooting teenager Laquan McDonald 16 times, continuing to fire well after the youth falls to the ground. The court-ordered release of the video came hours after authorities charged Officer Jason Van Dyke with first-degree murder in the teen's killing.
Cook County State's Attorney Anita Alvarez described the 2014 video footage as "chilling" during a news conference hours before its release.
"I have no doubt this video will tear at the hearts of all Chicagoans," Alvarez said.
The video shows McDonald, 17, carrying a small knife and walking away from officers. Van Dyke opens fire from about 10 feet away. McDonald's hand jerks out and his body spins around before he collapses to the ground. Van Dyke keeps shooting for as long as 15 seconds -- even after the teen falls.
The video is dramatically different than the initial police account of the shooting. Chicago police said at the time that McDonald was acting strangely and lunged at police before an officer fired.
Court documents laying out the state's case against Van Dyke say the veteran officer emptied an entire clip of ammunition into the teenager, then attempted to reload:
Officer A reported that there was a brief pause in the shots when he looked at defendant and saw that he was preparing to reload his weapon. Officer A could hear McDonald struggling to breathe, told defendant to hold his fire so Officer A could approach and kick the knife away.
All 16 shell casings from Van Dyke's weapon were recovered at the scene.
McDonald is seen in the video lying on the ground for more than a minute before the video cuts off.
Alvarez's office charged Van Dyke with first-degree murder on Tuesday. He could face 20 years to life in prison if convicted.
Van Dyke's actions were "not justified and were not a proper use of deadly force by this police officer," Alvarez said. "Our investigation determined Officer Van Dyke was on the scene less than 30 seconds before shooting."
Alvarez said she was confident her office could prove its case against Van Dyke, and told reporters that other officers on the scene said they didn't see McDonald lunge at police or do anything threatening.
The Cook County State's Attorney's office learned of the video two weeks after the killing and has had a copy of the video since Nov. 4, 2014, Alvarez said. The disclosure prompted a new round of criticism over the 13-month delay in releasing the video and bringing charges.
Alvarez said investigators were interviewing relevant parties "until last week" and called the investigation "meticulous" and "tenacious." She said protracted timelines for police-involved shootings weren't uncommon.
"Our investigation determined Officer Van Dyke was on the scene less than 30 seconds before shooting."
"At the end of the day, I'd rather take my time and get it right than rush to judgement and get it wrong," Alvarez said.
For more than a year, community members have urged officials to release video of the shooting. The city was forced to act after a judge ordered the release of the video before 3 p.m. Wednesday.
The dashcam video was one of several collected from the scene. Alvarez said investigators were unable to download one, and another was too far away to be usable. Alvarez backed city officials' denial that police had tampered with video evidence.
The district manager for the Burger King near the scene of the shooting has maintained for months that Chicago police deleted the restaurant's security footage, which showed the shooting.
The fast food restaurant manager, Jay Darshane, told NBC Chicago in May that police were given access to restaurant security recordings. When they left three hours later, about 86 minutes of footage covering the time of the shooting was missing, he said.
McDonald's family members, who received a $5 million settlement from the city, did not want the video released, but said they understood the decision.
"We deeply appreciated the outpouring of love and support for Laquan," the family said in a statement through attorneys. "While we would prefer the video not be released, we understand a court has ordered otherwise."
They family has also appealed for calm, urging that those who view the video "don't resort to violence in Laquan's name."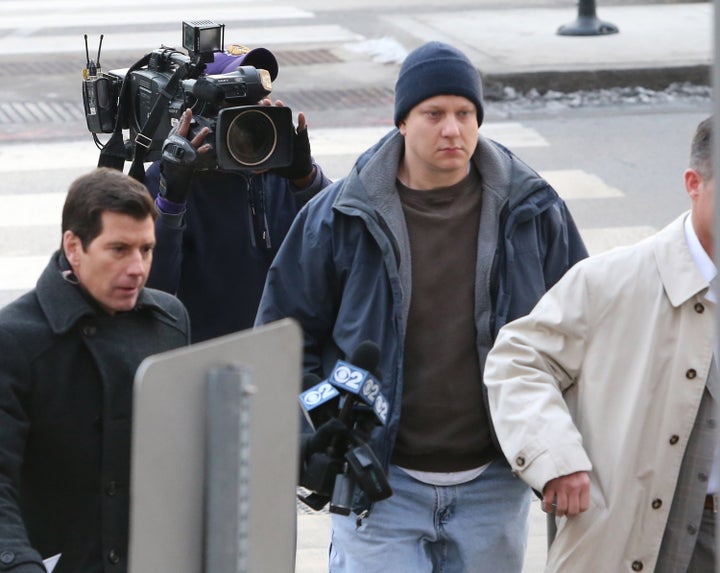 Van Dyke, 37, was stripped of his duties after the shooting and was on paid leave until Tuesday. The 14-year veteran of the force had 18 previous complaints against him, according to ABC Chicago.
The police union said it was standing by Van Dyke and vigorously opposed the video's release. Chicago Fraternal Order of Police President Dean Angelo on Tuesday suggested that making the video public could taint jurors at Van Dyke's trial.
Chicago Police Superintendent Garry McCarthy and Mayor Rahm Emanuel appeared together for a press conference shortly before the video was released.
"Every day in this city, you see thousands of officers performing admirably," McCarthy said. "The officer in this case took a young man's life, and he's going to have to account for his actions."
Emanuel acknowledged there would be feelings of outrage and anger, but pleaded for protests to remain peaceful. Just one day earlier, Emanuel was rebuffed by black youth activists who had been among those who have spent the last year calling for accountability in McDonald's death.
Veronica Morris Moore, a member of the organization Fearless Leading by the Youth, said the mayor's invitation for a meeting was too little too late.
"Rahm ignores young black people until it's a moment when he needs us. It's not until we become useful to him," Moore said. She said the year-long wait for charges against Van Dyke was not only "embarrassing," but "an insult to Laquan McDonald, to Laquan McDonald's family and to the people watching this [case] since last year."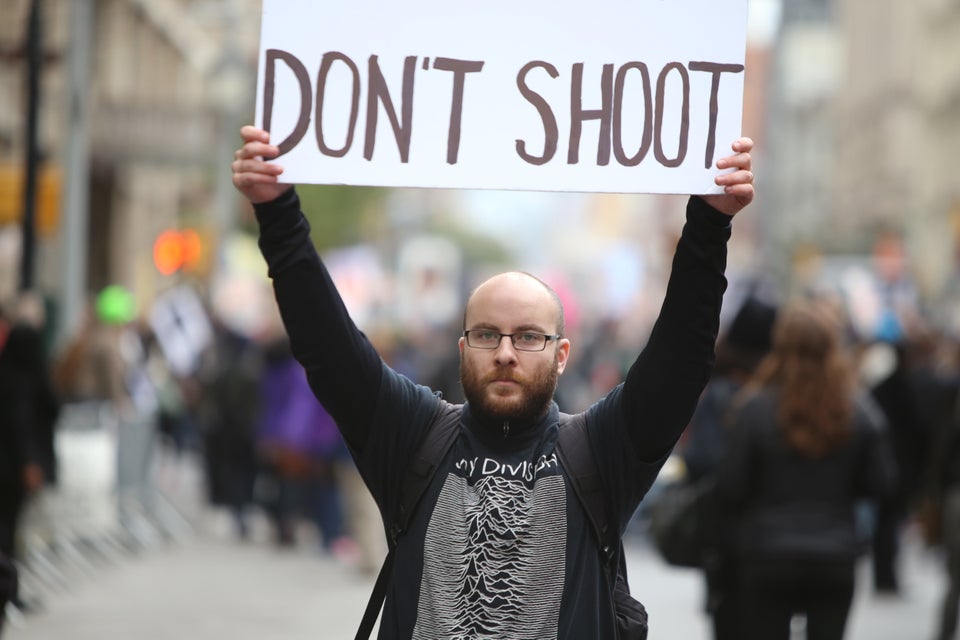 Police Brutality
Support HuffPost
Every Voice Matters
Popular in the Community