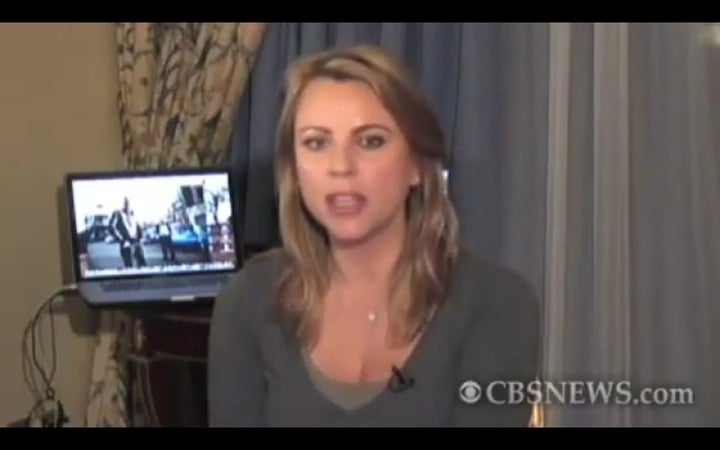 UPDATE # 2: The New York Times and The Wrap both reported that President Obama called Lara Logan on Wednesday afternoon. The White House would not provide details of the conversation.
UPDATE: ABC News reported Wednesday that Lara Logan was released from the hospital on Tuesday afternoon. ABC cited "a friend" as their source, and said that Logan is recuperating at her Washington, D.C.-area home with her husband and children.
ORIGINAL POST:
Lara Logan is being released from the hospital today in "remarkably good spirits," despite the trauma of the sexual assault and beating she suffered at the hands of a group of men in Egypt last Friday, Howard Kurtz reports.
Kurtz says that Logan had left Egypt, but had returned to interview Wael Ghonim, the Google executive who became a leading face of the Egyptian revolution. She then went to Tahrir Square in Cairo after the news of President Hosni Mubarak's resignation broke, and was separated from her crew. It was then that she was surrounded and assaulted. Logan was saved, according to CBS, by a group of women and Egyptian soldiers.
In its statement, CBS had only said that Logan was "recovering" in an American hospital. "CBS Evening News" anchor Katie Couric echoed that statement during her Tuesday broadcast, saying Logan was "recovering well."
Logan endured a harrowing few weeks in Egypt. The week before her assault, she was detained by Egyptian police. As she told Esquire, she and her crew were "arrested, detained, and interrogated. Blindfolded, handcuffed, taken at gunpoint, our driver beaten."
Related
Popular in the Community