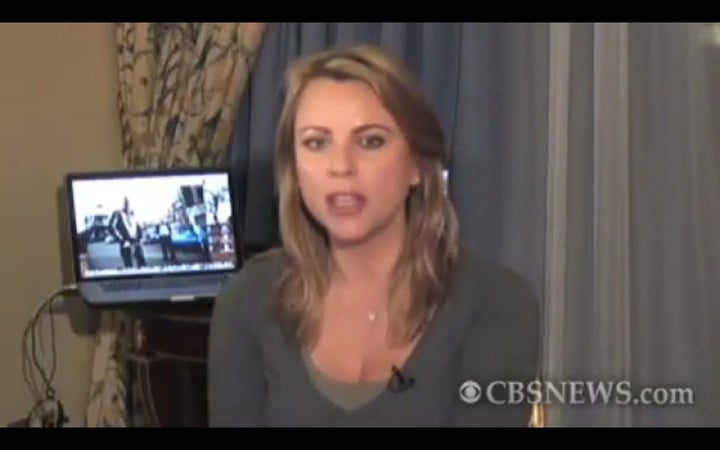 Logan, who has been in Egypt since Monday, had been reporting from Alexandria but was detained outside the Israeli embassy in Cairo, according to TIME.
Wednesday, Logan filed a foreboding report about the Mubarak government "throttling" foreign press.
"The army just shifted dramatically to a much more aggressive posture," she said Wednesday, one day before her detention. "And they have absolutely prevented us from filming anywhere today...And in fact when our crew went out to film beauty shots early this morning, with no idea that the situation was now different, they were confronted by soldiers and plainclothes agents. They were armed, they were intimidated and bullied and in fact marched at gunpoint through the streets all the way back to our hotel."
Logan described it as "a very frightening experience and one that was repeated throughout the day for us."
"Everywhere we went we were approached by people," she said. "We were accused of being more than journalists, very frightening suggestions were being made. Suggestions that really could be very dangerous for us."
Logan said they were being "watched everywhere that we go" and "definitely being prevented from telling the story."
Related
Popular in the Community