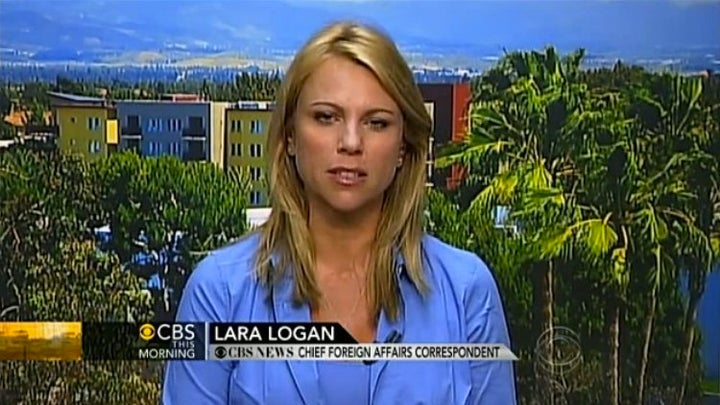 The death of Marie Colvin resonated deeply with CBS News' chief foreign correspondent Lara Logan, who remembered the famed war reporter on Thursday's "CBS This Morning."
Colvin, an American war correspondent for the Britain's Sunday Times, was covering the Syrian uprising from the city of Homs. She was killed by intense shell attack on the besieged city on Wednesday.
Speaking to Charlie Rose and Gayle King on Thursday, Logan praised Colvin and her legacy. "You couldn't be part of the foreign media world and travel to these places and not know who Marie Colvin was," she said. Logan called the late journalist "a legend in her own right" and a "pioneer" as a woman in a field that she said used to be even more of "a man's world."
Logan, who suffered a brutal sexual assault in Egypt last year, related to Colvin's commitment to covering overseas conflicts. "When I hear about Marie's death, I feel guilty. I feel a little bit responsible. I feel a little bit like a fraud," she said.
"Responsible how?" King asked. "For doing what she was doing. For being there on the ground, like Marie was, telling the story of people whose voices cannot otherwise be heard," Logan explained. "Whose lives otherwise mean nothing, because if you're not there to record the truth about what's happening to them, then it cannot be stopped. No government can ever be pushed into stopping it."
Logan, who is scheduled to return to reporting from Afghanistan this summer, spoke out about the dangers that foreign correspondents face. "Journalists today are in a very difficult position in the Middle East, because they can't be independent, third-party witnesses anymore," she said. "You are the enemy of the state."
Calling all HuffPost superfans!
Sign up for membership to become a founding member and help shape HuffPost's next chapter