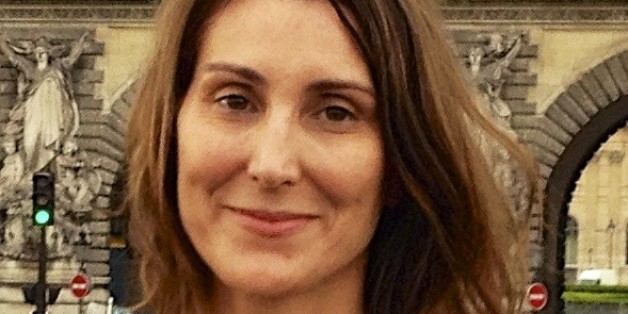 Lara Merriken founded successful natural food bar company LARABAR in 2000, and before that, went down a number of life paths where she could be actively engaged in the helping of others. But ultimately it was through nutrition that Merriken found her passion -- and her greatest success -- in life.
Merriken recently chatted with The Huffington Post about what inspires her, how a run down a mountain changed everything and how the food-bar business chose her (not the other way around).
How do you tap into your wisdom?
Many years ago I began meditating and, through this experience, discovered that I could tap into my intuition. It had always been there for me, but I finally began to recognize it, feel it. Something inside of me says, yes, that feels good or, yes, follow that path.
Was there a moment you knew that the way you were living and working wasn't sustainable or helping you to a life of more purpose and fulfillment?
Ever since I graduated from college, I wanted to do something in my professional life that gives back to other people. I started out as a social worker, working with at-risk youth. It was fulfilling and challenging, but I began to burn out. That's when my passion for health and nutrition -- a part of me since college -- got me thinking about an advanced degree in that field of study. Before I enrolled, I went hiking one day and the idea for LARABAR came to me intuitively. I knew as I ran down the mountain that I wanted to develop a simple, delicious food bar, made only of fruits, nuts and spices. The rest is history.
You're someone who has succeeded very much in the natural food industry. Along the way, what have you learned about the nature of success?
It is very satisfying to cultivate a vision for an idea and see it through to fruition. My journey with LARABAR has been nothing short of remarkable -- beyond my wildest dreams that millions of people enjoy a product I created in my own tiny kitchen. I strive to be abundant, and with that I infused LARABAR with life, flavor and fun. It turned out to be a magical formula. Along the way, what I've learned about the nature of success is that it's imperative to stay true to your vision. It's easy to lose track of what you're all about, especially in moments of stress and uncertainty. During those times, I found it helpful to return, again and again, to my journal entries, which reminded me why I was in this business and what was truly important.
Why LARABAR? What made you want to create a natural food bar company?
I was inspired while hiking in the Rocky Mountains in May of 2000. I was eating a trail mix and I wondered why there wasn't a product on the market that was made of real food, that was portable, that tasted indulgent and delicious without compromising healthiness. It was truly an intuitive moment and I followed it though. In a way, the food-bar business chose me.
How do you quiet the outside world and listen to your own voice?
Sometimes quieting the outside world is a challenge, but I've learned how to tune into my inner self. Call it intuition. Instinct. A gut feeling. The more you act upon what feels right, the greater the trust you'll have in your internal guidance system. It's better to take a chance and fail than to allow self-doubt to freeze your progress. I've tripped as much as I've crossed the finish line, and needed both experiences to grow and prosper.
Do you meditate?
Yes. Meditating for me means truly being in the moment.
What daily habits do you have to focus on your well-being?
For me, I need daily physical exercise and quiet time -- for meditating or walking my dog, Lester, or preparing food for me and my family. A good laugh is powerful medicine, too.
What is your definition of success? Is it the same definition you had when you started LARABAR?
Success is the attainment of happiness and fulfillment in all things. Being the founder of LARABAR is only a part of the joy I'm fortunate enough to have in my life. I find joy as a mother, a wife, a daughter, a granddaughter, a friend.
How do you unplug, recharge, and renew yourself?
One of my favorite things to do is cook or bake for others. I also love to read, watch movies, travel and make plans spontaneously.
Any advice for entrepreneurs just starting out?
Enjoy the ride. It will be one of the most challenging things you ever do!
Calling all HuffPost superfans!
Sign up for membership to become a founding member and help shape HuffPost's next chapter
BEFORE YOU GO
PHOTO GALLERY
The Richest Self Made Women in America