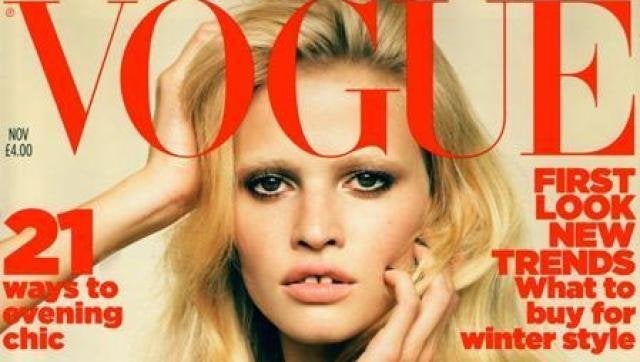 That's how you say "congratulations" in Dutch, because Lara Stone is pregnant! The Dutch model, 28, is expecting her first child with her husband, British comedian and "Britain's Got Talent" judge David Walliams.
The proud papa-to-be announced the news on Twitter, tweeting, "Some wonderful news. My beautiful wife Lara is pregnant. We are having a baby! It is due next year and we both couldn't be happier. Dx."
According to our pals at HuffPost UK, the couple also released a formal statement: "We're very excited to announce we are expecting our first child. We're both absolutely thrilled but ask you to please respect our privacy during this precious time."
Congrats to the happy couple!
See who else Lara will join in the Model Mom ranks: