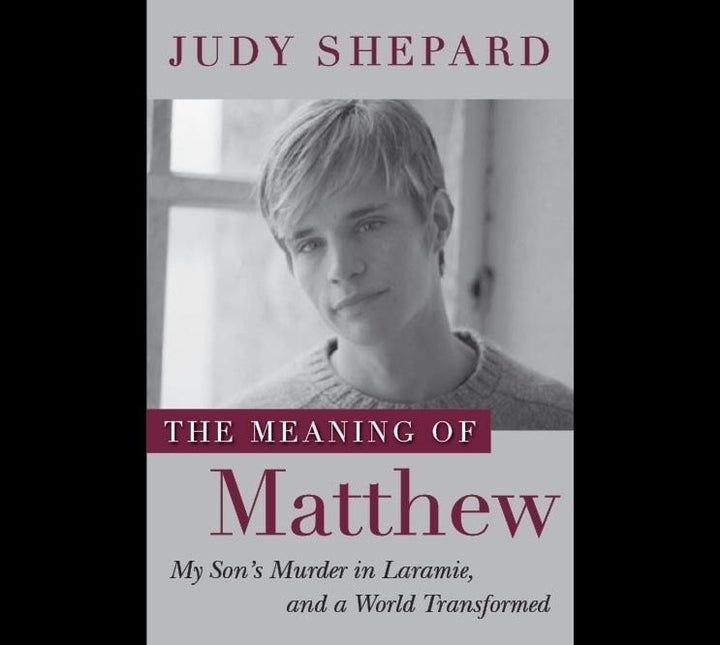 As much of the world now knows, on Sept. 22, Tyler Clementi, a Rutgers University student whose homosexual encounter in his dorm room was broadcast globally on a webcam, took his own life. Three days later, the Tectonic Theater Project launched its 10th anniversary touring productions of The Laramie Project and an updated companion piece The Laramie Project: Ten Years Later at the Cutler-Majestic Theatre in Boston.
The timing of Clementi's death and the opening of the new Laramie tour is eerily coincidental, and it underscores how art and life can unexpectedly intersect and nudge audiences to reflect not only on the past but to suggest problem-solving approaches for the future.
The original show, which premiered onstage in 2001 and was made into an HBO movie in 2002, is based on interviews director Moises Kaufman and Tectonic company members conducted in Laramie, Wyo., after the brutal 1998 murder of Matthew Shepard, whose openly gay style prompted two men to beat him and leave him essentially crucified for 18 hours on a fence in a remote prairie. Shepard died several days later from the injuries and has become the symbol for addressing the ongoing hate crimes gay people face.
Laramie, already critically considered a poignant "never forget" theater work, took on an even greater resonance during a second weekend of the show when a rally on Saturday Oct. 2 culminated at the Cutler-Majestic doors. The rally was originally planned as a counter-protest to a church that was picketing Laramie because of its homosexual content. But the "Love Is Louder" protesters -- so called because of MTV's initiative to reach out to despairing teens -- adopted teen suicide and homophobia as part of their alternative message of hope.
"The rally was meant to show support for inclusiveness," said Nick Bazo, a Boston theater artist and educator who works with GLBT teens. "It was originally to counter the church protest, but it added the message of Clementi and other teens who have committed suicide as part of the event."
Bazo was hesitant to call the Clementi death a hate crime, even as he noted the anti-gay backlash and dangers that can arise from exposing someone's sexuality. But Garden State Equality, a gay rights group in New Jersey, quickly issued a statement about Clementi's tragedy as "hate-related." Others may not agree that Clementi's death is layered in this way, but the term "hate crime" -- whether it turns out to be accurate or not in Clementi's case -- will likely be associated forever with his sorrowful legacy -- as it is with Shepard's, even as some continue to question the killers' anti-gay motivation in that case, too.
For Laramie actor and writer, Greg Pierotti, the news of Clementi's death added another pall over a show that, each night, retraces the journey of Shepard's death.
"When I heard the news [of Clementi], I felt incredibly bad," said Pierotti, who was in the original Laramie and is now in the touring show. "What made me sad was the knowledge of kids all over the country who are going through what he went through, and they won't be helped in time. They are being told from the day they are born that there is something intrinsically wrong with them. That insidious hatred takes a terrible toll on gay people and especially young gay people. It is the seed of violence. And [Clementi] is a victim of violence. That he chose to take his own life is no less violent. He was abused by his culture. It breaks my heart."
Several years ago, The Laramie Project was also staged in Bangor, Maine, where Shepard's tragedy had a particularly incisive reverberation because of the memory of Charlie Howard, a young gay man who was harassed in 1984 by three high-school students who threw him from a bridge into the Kenduskeag Stream, where he drowned.
Clementi's death forms an eerie trinity of the two earlier horrific incidents and cyberbullying.
What progress have we, as a nation made, in stopping hate crimes about sexual orientation?
In 2008, the F.B.I. reported more than 1,200 of nearly 8,000 recorded hate crimes committed in the U.S. stemmed from biases solely against sexual orientation. More than half were directed at homosexual males. In 1998, the year of Shepard's death, the F.B.I. reported approximately 100 fewer crimes against homosexual males than in 2008.
Statistics aren't perfect, as we know. It's likely that many hate crimes went unreported in 1998 -- and just as likely that most or many still go unreported now. But the numbers -- and now Clementi's death -- suggest an inability to stop punishing people because of who they kiss in private -- or in public, or even on a webcam.
The question of progress is also at the heart of The Laramie Project: Ten Years Later, which reminds us -- yet again -- that hate crimes are wily and pernicious -- and persistent. However, with the original work, Ten Years Later offers a model for addressing hate at its core: communication. Or as Pierotti says: "deep listening."
"Laramie is successful because we deeply listened to the people of Laramie," said Pierotti, who has also done extensive interviews with one of Shepard's murderers. "If you want hatred to go away, then listen."
In other words, until we find a way to admit our failure to create safe and equal standing for all citizens, we cannot integrate the other message embedded in the Tectonic Theater Project's work: a hope that by attacking hatred at its roots and achieving understanding -- and ultimately empathy and compassion -- we can, as a nation, celebrate the diversity and freedom so central to our founding identity.
REAL LIFE. REAL NEWS. REAL VOICES.
Help us tell more of the stories that matter from voices that too often remain unheard.