"Should I go home and shave or something?"
I'm stumped. For a split second, I think Elliott Moss is trying to make me laugh. I've met Elliott on three separate occasions before today and his whiskers are always at day three of a five-day rally. Maybe today was his day five?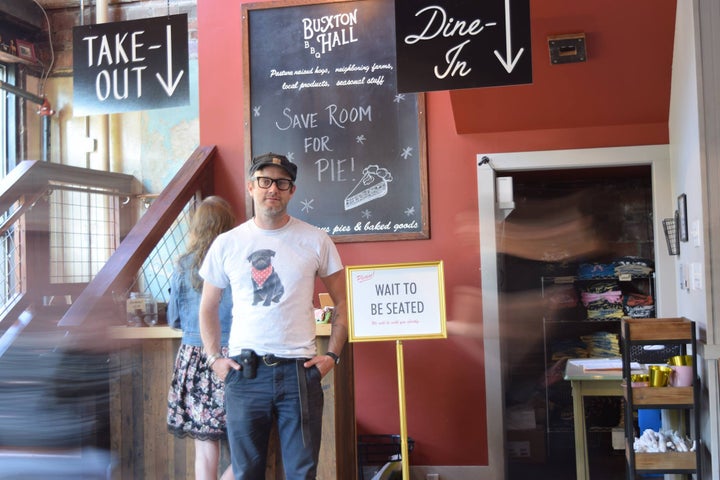 He breathes a sigh of relief and mentions he's sort of pressed for time. He's been invited to New York City to cook for a gathering of Bon Appetit's Best New Restaurants of 2017 and he has ten days to prepare. And although we're what I'd call acquaintances, I'd say he was just a bit nervous. That's not much time to pull off such a feat and there's very little margin of error. Friends may forgive a slightly overcooked steak at a backyard gathering but with the nation's food press and their respective Instagram accounts breathing down his neck, he'd better get it right.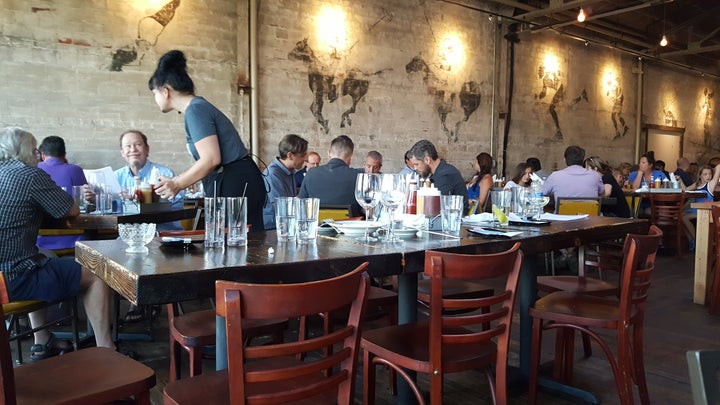 That's the world of Elliott Moss. In the two years that Buxton Hall has been open it's garnered a lifetime of press. Food-centric magazines, websites, bloggers, and Youtubers have thrown themselves at his feet and praised the fare at Buxton Hall. And with good reason. Buxton Hall is one of those restaurants that gets it right.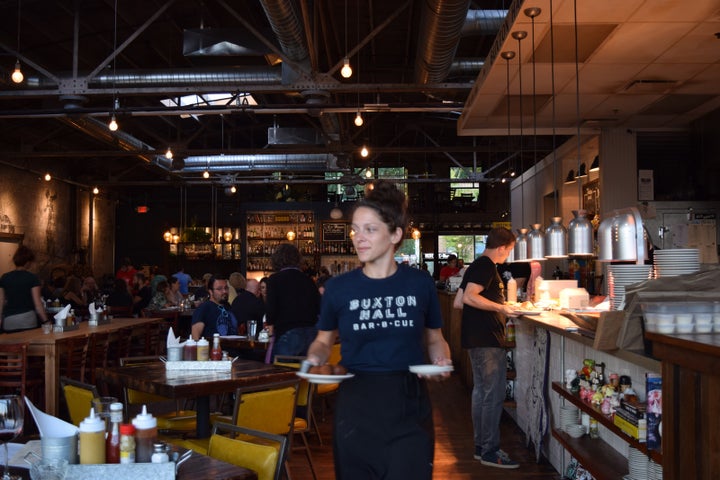 From the level of service they achieve to the clever cocktails to the fonts on the menu, the walls, and the napkins, salt & pepper shakers, to the desserts, everything about Buxton Hall feels correct. If one didn't know better you'd easily believe this place has been open for 50 years. It's that comfortable in its own skin. And it achieves this level of authenticity without being kitschy, even though it's crammed with kitsch. Old radios, 60-year-old ovens, vinyl-covered chairs, and soda-pop vending machines old enough to qualify for Social Security dot the horizon of Buxton Hall yet it all feels natural.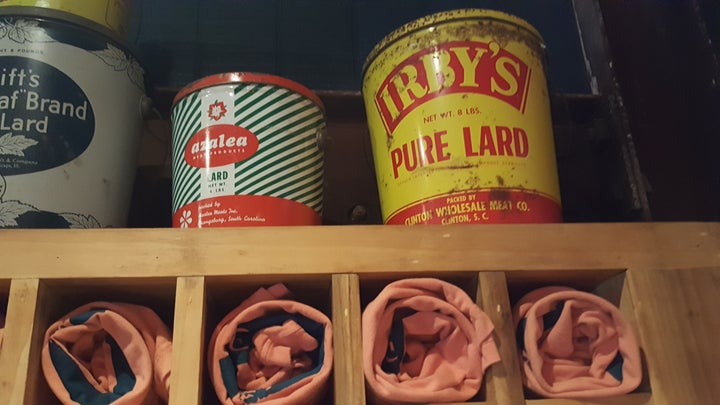 "I've sort of been creating this place for the better part of my life. Everything in here I bought and set aside with the intention that one day I'd find a home for it. And it all has a story, even the old lard cans, which I love."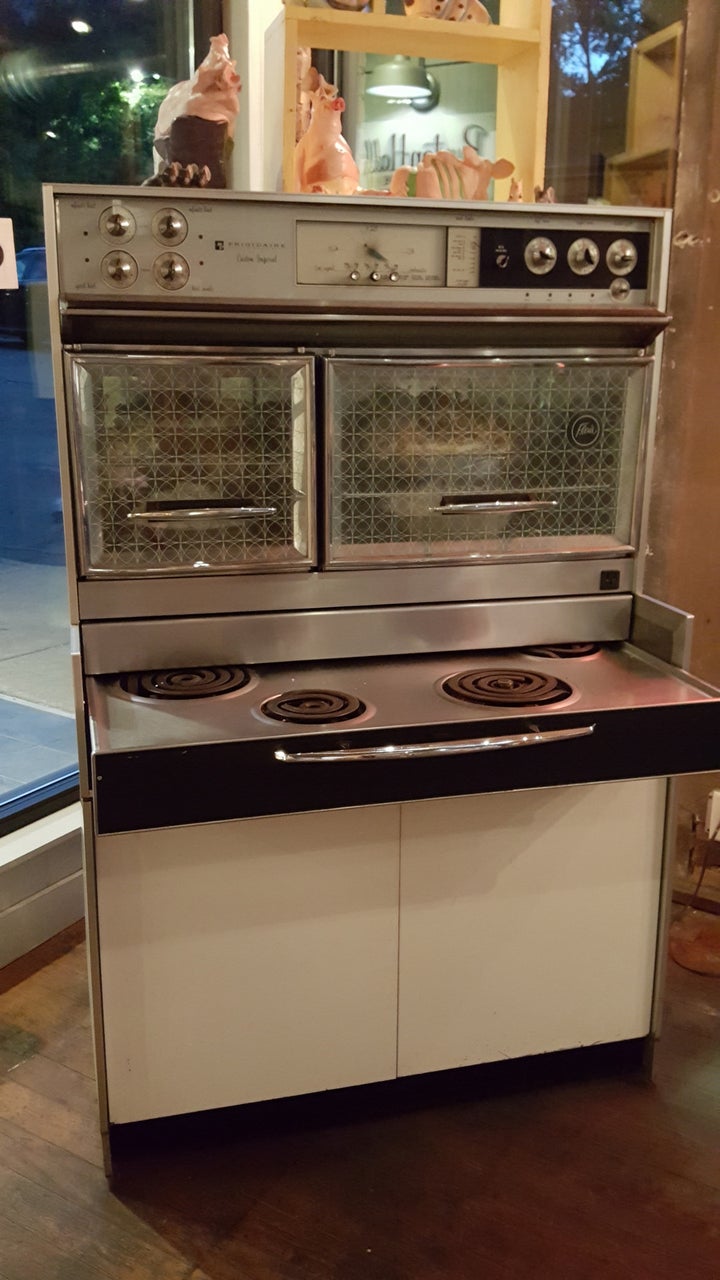 "I love BBQ. No secret there. I grew up in the Pee Dee of South Carolina. My Dad was a welder with his own welding business, and Grandpa had a big farm. And we spent a lot of time on that farm. Whenever there was a special occasion, Grandpa would cook a whole hog, slow cook it overnight on hardwoods. And everyone would always tell him how wonderful it was. They were happy and smiling and to this day I can still see the faces of folks enjoying Grandpa's whole hog BBQ. So, when I wanted to open Buxton Hall, that was what I was aiming for. That experience that Grandpa created."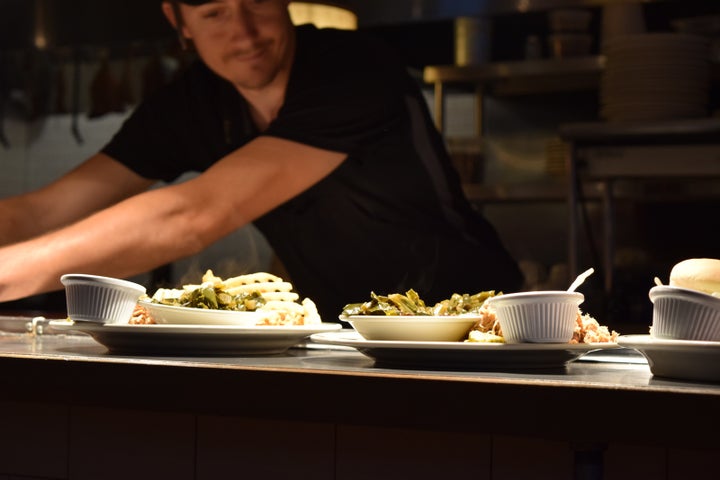 And that's what I love about Buxton Hall. Even though it's modern, it isn't.
Barbecue is the oldest cooking method known to mankind; a whole animal slow-cooked over hardwood. It's the most basic form of cooking and yet it's also tedious to master. Woods dry at different rates, certain woods burn with different aromas and temperature, animals must be properly butchered, temperatures must be controlled, and it takes so. much. time. And all that is just fine with Elliott. Buxton Hall is practically an anathema to the modern restaurant.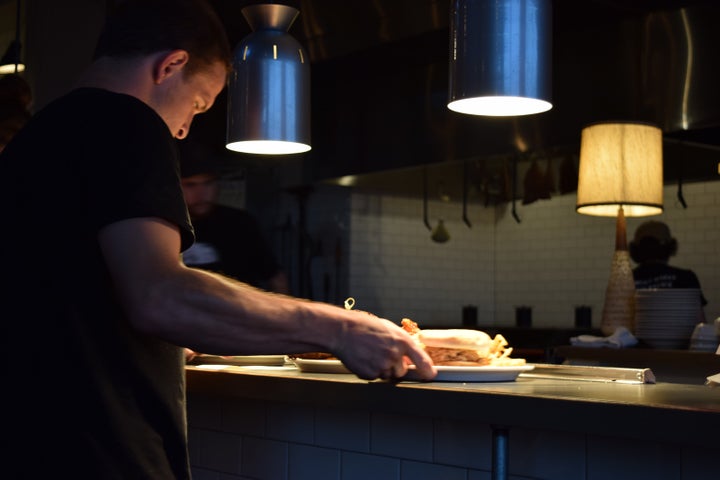 In this age of data and information moving at the speed of light, of sushi served on conveyor belts, robots preparing pasta, and self-driving cars, Buxton Hall is all about the process. The slow, time-honored process of cooking locally-grown butterbeans, of turning cornmeal, butter, and eggs into cornbread, of cooking green beans underneath a whole hog, or creating a watermelon chiffon pie that practically brought my Pastry Chef bride to tears; that's the genius of Buxton Hall. Sure, it's all low-tech but it's high-delicious.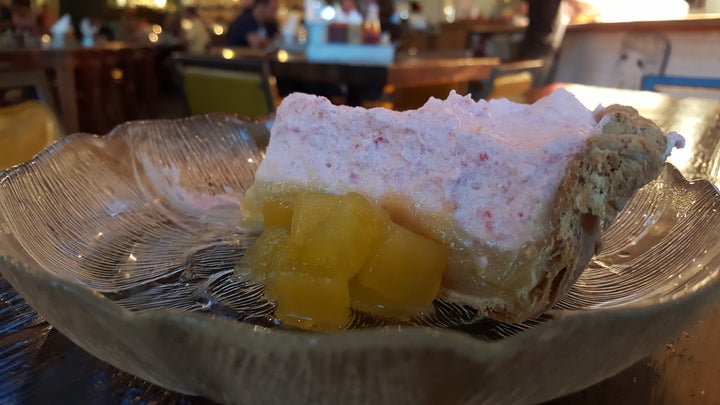 Right now, in New York City, a kid that cooked for me (oh, maybe 12 years ago) is getting gobs of press as Chef de Cuisine at The Pool. Joe Cash is turning foie gras into flowers and beets into mille feuille with a battery of modern gadgets: liquid nitrogen, tweezers, thermocirculators, vaporizers, and such. We're planning a trip to New York just to eat dinner at The Pool and I'm sure it's going to be amazing. And if Joe ever asks me for a dinner recommendation in this area, I'd send him to Buxton Hall, where Elliott Moss produces stunning pork, chicken, mussels, and green beans over burning hardwoods, just like in the days of Fred Flintstone. And I know he'd love it.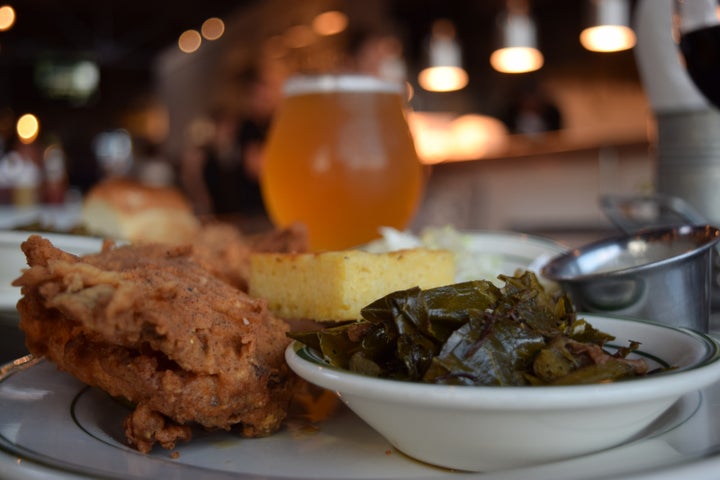 Do you love great BBQ? In the third weekend of September, Elliott will make an appearance at Euphoria, the Food & Wine Festival of Greenville, SC. I'd imagine he'll cook a whole hog, baste it with his own blend of vinegar and spices then pull it and douse it with a little more vinegar and sauce. And when his diners take a bite and smile, compliment him on his excellent BBQ pork, somewhere his Grandpa will be smiling down on him.
For the past ten Septembers, chefs, restaurateurs, musicians, wine makers, farmers, butchers, and song writers have gathered in my adopted hometown of Greenville, SC to celebrate their wares and ply their trade to enthusiastic fans. Would you like to join Elliott Moss and other chefs such as Aaron Siegel, Ashley Boyd, Curtis Duffy, Lionel Vatinet, and Christine Mansfield at Euphoria? Then click that link below and come see us in Greenville.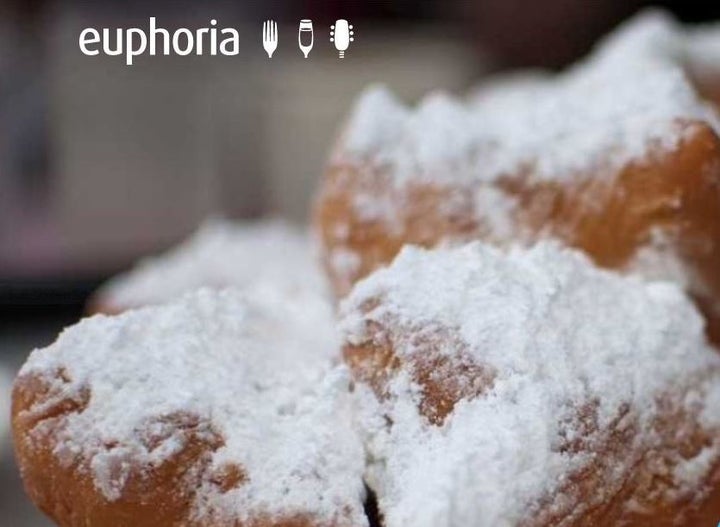 Related
Popular in the Community