On Wednesday, a deer broke into a building on the campus of the University of Wisconsin-Stout, going on a rampage and causing an estimated $5,500 in damage.
The deer, chased by a dog, entered the building at 4:10 p.m. local time, crashing through a window next to a student who was studying.
The buck then ran down a hallway, rammed another plate glass window without breaking it, and took off towards an instructor and student who narrowly managed to jump out of the way. The deer headed down another hallway towards the UW-Stout Online office area, and reportedly walked around the cubicles, "still dripping blood and rattling other workers," the release said.
Once the deer left the office area, it bolted for the building's front doors, "which consist of two sets of motion-sensitive sliding doors." The buck hit the doors head-on, but they didn't open, according to the release. It tried a few seconds later, the doors opened, and the buck left the building.
"It's probably one of the scariest things I've ever been involved in," Mike Lawler, an instructor in the psychology department, said in a statement.
The news release said the deer's tongue was hanging out and it was "bleeding from its nose and elsewhere."
"It was amazing how much blood there was," Lawler added.
Lawler, who used to hunt deer, said the buck was running full speed at about 45 miles per hour. Lawler estimated the buck to be 180 pounds "with an impressive rack of about eight points." Several students and employees ducked in stairwells and against walls during the incident.
They don't know what eventually happened to the deer, and they did not explain what happened to the dog. WEAU said authorities are searching for that "pooch" which they hold responsible.

Before You Go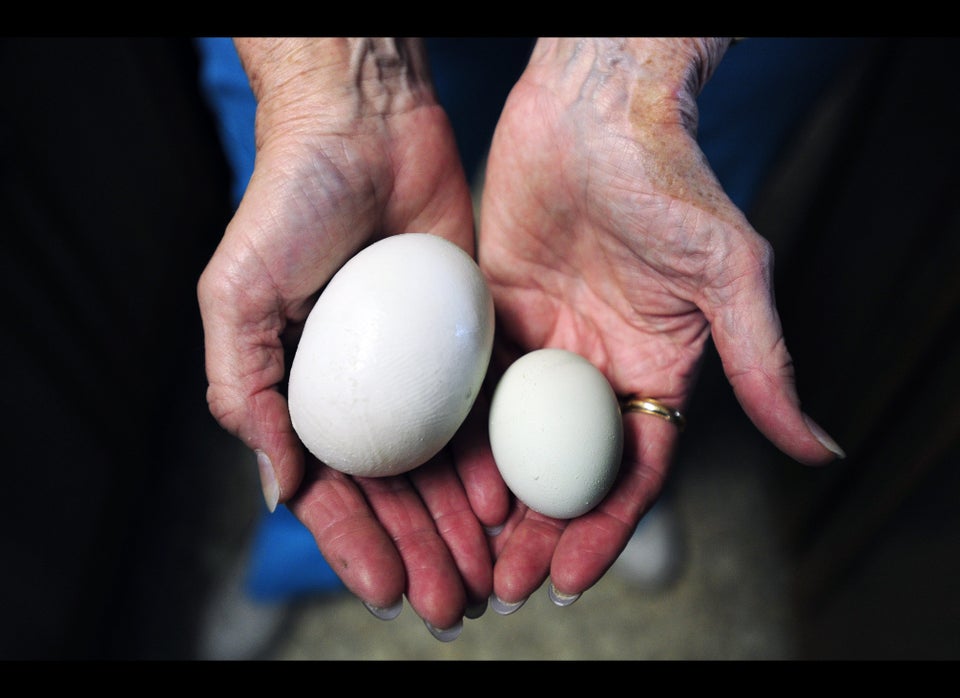 Animals In The News
Popular in the Community