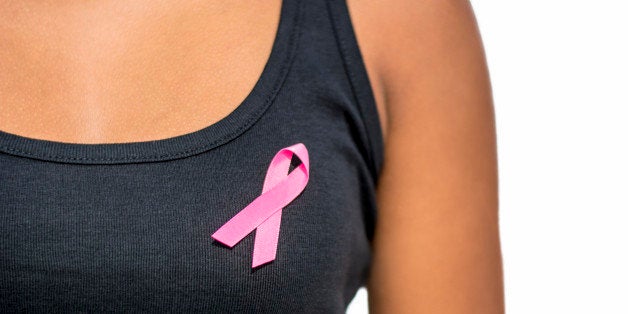 There's good news for the many women who have asked their fertility specialist over the years whether there's a link between in vitro fertilization (IVF) and an increased risk of breast cancer. Since IVF involves a temporary increase in hormones - five to ten times higher than normal including hormones that can impact the growth of specific types of breast cancer - it's a fair question.
Now, results from the largest, most comprehensive study to date just published in JAMA show no population-wide link. This confirms research of the past few years and counters a few small, earlier studies that concluded otherwise.
It is confusing. Various studies over the past ten years have also shown no link between breast cancer and IVF but experts remained cautious as women participating in the research who had IVF treatment during the 1980s had not yet reached menopause.
For the latest research "The main takeaway is there's no evidence of an increased subsequent risk of breast cancer, at least in the first couple decades," said Dr. Saundra S. Buys, an oncologist at the Huntsman Cancer Institute at the University of Utah, who was not involved in the new study.
The issue has been around for a while fueled by earlier studies with differing results. An analysis in 2013 of eight studies concluded tentatively that IVF did "not raise the risk of breast cancer over all." Still, experts worried that looking at larger numbers of women over a much longer period of time could still reveal a link.
The new Danish study followed more than 25,000 women for a median span of 21 years. The woman's average age was 32.8 when treatment began from 1980 to 1995. Researchers included a wide range of factors linked to cancer risks including a woman's age at the time she gave birth to her first child, her overall number of births and the number of IVF attempts.
The large study not only found no increased risk among women receiving IVF, but also found no greater risk among women who had various types of less intensive treatments to improve fertility.
The study did have a few surprising findings, including that women who had seven or more IVF cycles had a significantly lower cancer risk than women who received one or two cycles. For Dr. Owen K. Davis, president of the American Society for Reproductive Medicine "That's reassuring, because you would think if you did IVF 10 times, your risk would be higher." Some fertility specialists interviewed about the new study have expressed skepticism about this conclusion.
The study also showed women who had a poor response to ovarian stimulation in the first IVF attempt had a decreased breast cancer risk.
The American Cancer Society's Mia Gaudet who directs breast and gynecologic cancer research, welcomed the new study as it adds a "significant amount of evidence that there is no link between IVF and breast cancer." While reassuring, she warned results were not conclusive given the research caveats that today's IVF protocols differ slightly than those studied in both the type and duration of drugs given.
The other limitation of the Danish study was the small number of post-menopausal women - only 14 percent of the Dutch participants were over the age of 60, limiting the conclusions for this specific age group.
To address some of these issues, the Dutch researchers have recruited and will track an additional 10,000 women who received the latest IVF regimen plus another 5,000 who received other fertility treatments.
Women facing infertility and undergoing IVF to have a baby are already stressed. This new study plus the additional research planned should provide some much needed peace of mind. After all, there's plenty of time to be stressed later when the babies become teenagers!