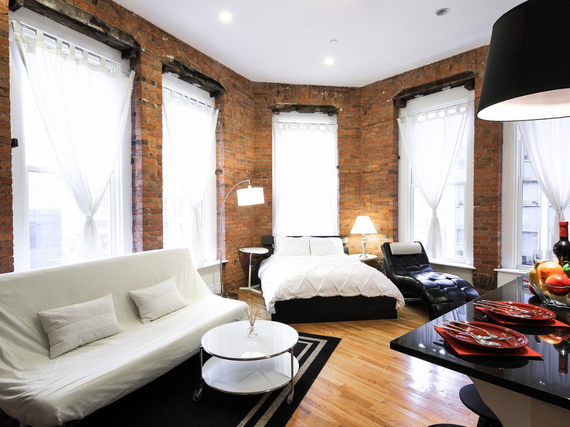 The bigger the better. This is the motto that New York City real estate developers seem to be abiding by when planning new residential projects.
With new construction driving the housing market and developers targeting the high-end buyer, inventory for smaller-scale apartments, specifically the studio, is low -- the larger the apartment, the larger the inventory.
Despite the demand for studio apartments, developers have reasoning for their choices. According to the New York Daily News, "developers can get a higher price per square foot for larger family apartments"; therefore, they target the buyer who is willing to pay a higher price for more space. However, the larger apartments aren't necessarily "the sprawling trophy units" that have covered the headlines but are, for example, more cost-efficient three-bedrooms with more usable square footage rather than those with a more spread-out layout.
Regardless of the high inventory of larger units, the demand for studios is still not being met, with them occupying only 4 percent of new inventory. Supply and demand has driven the purchase price for a studio to skyrocket -- in the past year, the median price for a studio in a new Manhattan development increased 60-percent, and overall, including resales, 5-percent. This trend not only threatens to block first-time home buyers from purchasing in new developments but makes it increasingly hard to buy in general.
While purchase inventory certainly has its effect on the sales market, it does on the rental market as well. The increased difficulty of purchasing a smaller unit in the city forces those willing to buy to revert back to rentals, driving up demand and price.
With so many new projects to be launched in the next couple of years, the response from developers is anticipated to follow this trend.
Calling all HuffPost superfans!
Sign up for membership to become a founding member and help shape HuffPost's next chapter