The entrepreneurial spirits behind the San Gabriel Valley's 626 Nightmarket events just may have outdone themselves this time. In an epic tribute to boba tea, Taiwanese tea houses and Asian American youth culture, the 626 crew wants to be the first to create the world's largest boba tea cup. And they're using Kickstarter (naturally) to raise $9,000 for the project.
So how much tea are we talking? Enough to weigh more than a car. From their Kickstarter page:
The cup itself will be 6 feet tall situated on a 2.5 feet high platform. The straw will extend its height an additional 3.5' with a grand total height of 12 feet! It will hold 320 gallons of boba tea -- that's over 2,500 cups of your standard boba drink -- and will weigh heavier than an average sedan.
Depending on the amount of the donation, supporters will get the opportunity to stamp their name, photo or logo on the humongous boba cup, plus the ability to tell their grandchildren that they personally had a hand in erecting a giant monument to tea house culture.
We're torn when it comes to predicting its success on Kickstarter. On the one hand, the immensely popular 626 Nightmarket events usually attract tens of thousands of people (they say over 40,000), and it should be easy to convert that fandom into cash money. On the other hand, they're trying to raise $9,000 for a bunch of tea and tapioca. Is the campaign too crazy, or is it so crazy it just might work? Time will tell!
If the 626 Nightmarket team is successful, the gigantic boba tea will debut at their Aug. 3-4 Nightmarket event at Santa Anita Park in Arcadia, and event organizers will slowly pour it out over the course of the weekend for customers.
To learn more about the 626 Nightmarket project, check out their Kickstarter page.
Related
Before You Go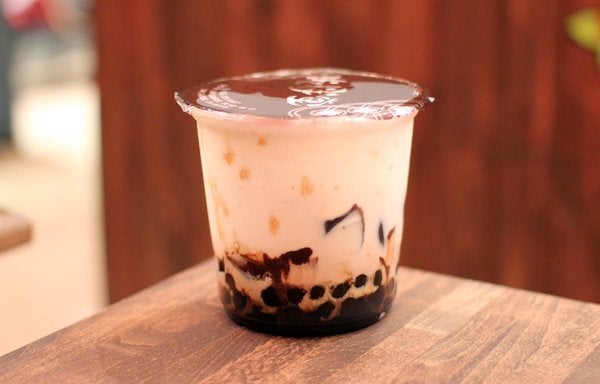 Tea Cafes In San Gabriel Valley
Popular in the Community