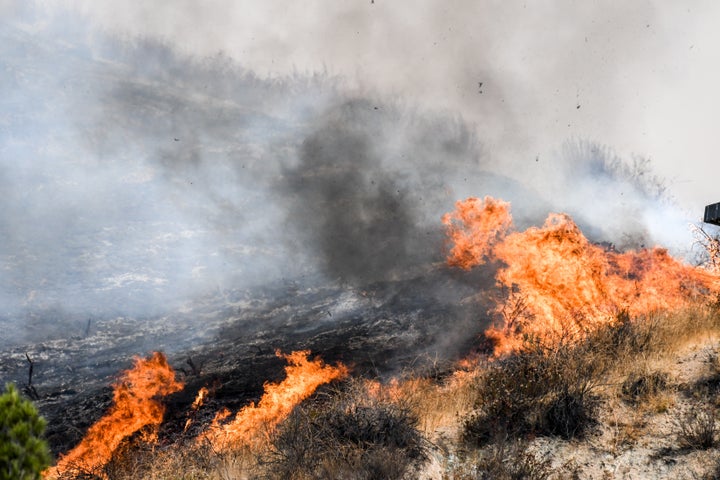 Los Angeles Fire Department chief Ralph Terrazas said during a Monday press conference that favorable weather conditions allowed for firefighters to make progress on Sunday.
"As long as the weather continues to cooperate, I am very confident and convinced we'll be fine," he said. But he stressed that fire operations are ongoing and "there is still a lot of work to be done."
More than a thousand firefighters are currently working to control the blaze, which erupted on Friday. Several aircraft have been dropping water and fire retardant on hot spots.
As of Monday, the fire had charred 7,003 acres — a number Terrazas said he anticipates will increase "slightly" in the coming days. It is now 30 percent contained — up from 10 percent containment early Sunday morning. Four firefighters have suffered heat-related illnesses, and another was treated for minor burns. All are in stable condition, according to Terrazas.
The flames have also destroyed four houses. Terrazas said Monday that the low number is a "testament to the outstanding work" of area firefighters.
"We're confident, back to 1961 — the Bel Air Fire — that this is the largest fire, by acreage, within the city of Los Angeles," Terrazas said. The Bel Air Fire scorched 6,090 acres and destroyed 484 costly residences and 21 other buildings, according to a historical archive kept by LAFD.
The fire, dubbed the La Tuna Fire, started in West La Tuna Canyon Road in Sun Valley Friday afternoon, reports the Los Angeles Times. It started as a small brush fire sparked by a triple digit heat wave and quickly spread due to shifting winds.
Clarification: Language in this story's text and headline has been amended to clarify that the fire is thought to be one of the largest in the history of the city of LA, not Los Angeles County.
Related
Before You Go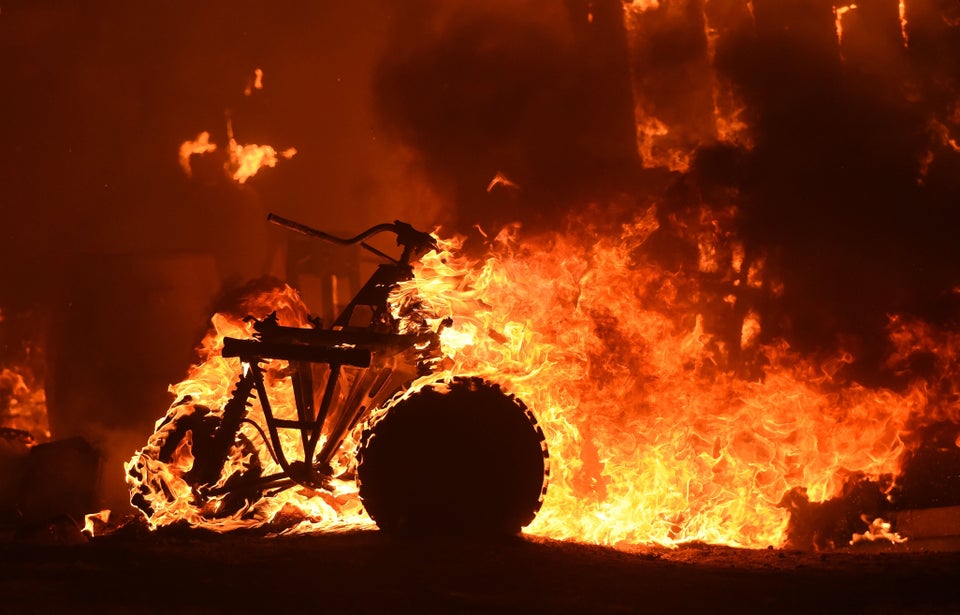 California Wildfires
Popular in the Community