Video and still images of the eruption show it bursting from the surface of the sun and out into space, creating a vivid flash.
(Story continues below.)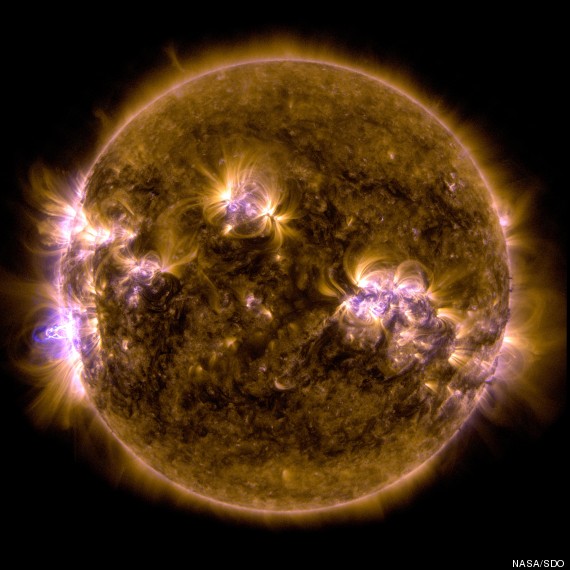 The X-class solar flare seen in a composite image captured at 7:45 p.m. EST. It shows the sun in ultraviolet light. (Image credit: NASA/SDO)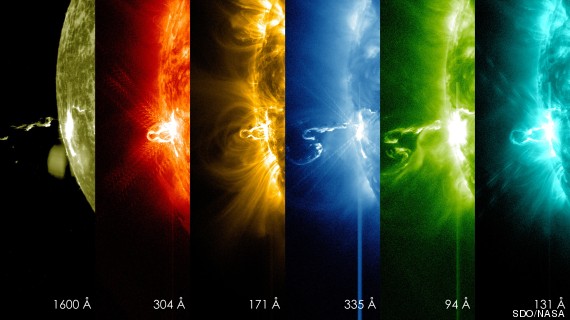 The first moments of the solar flare are seen in a series of images showing the eruption at different wavelengths of light. (Image credit: NASA/SDO)
Though this solar flare did not erupt in Earth's direction, it was powerful enough to produce a radio blackout for a short time Monday night, the National Oceanic and Atmospheric Administration's Space Weather Prediction Center reported.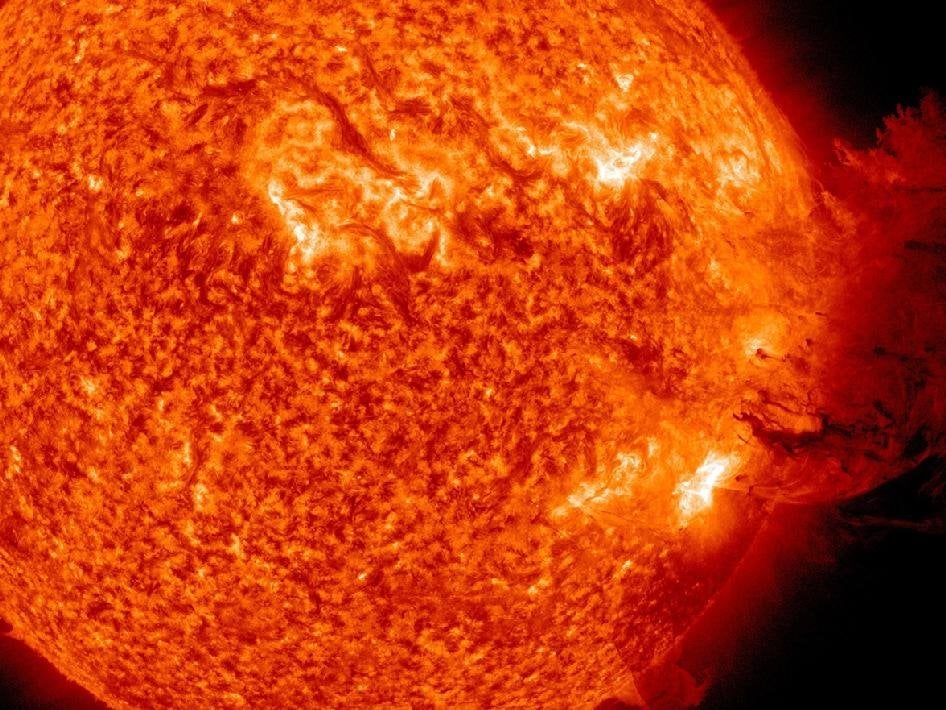 Solar Flare Myths Explained
Popular in the Community