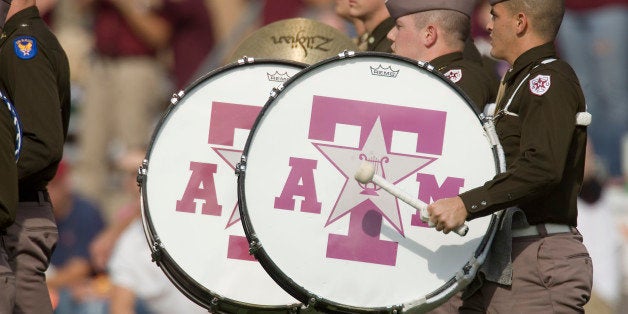 The U.S. News Short List, separate from our overall rankings, is a regular series that magnifies individual data points in hopes of providing students and parents a way to find which undergraduate or graduate programs excel or have room to grow in specific areas. Be sure to explore The Short List: College and The Short List: Grad School to find data that matter to you in your college or grad school search.
College isn't a one-size-fits-all kind of experience.
Some students crave a college with few students and lots of one-on-one attention from faculty and staff. Others want a university the size of a small city, with all the majors, sports and amenities a large campus can offer.
For the bigger-is-better type student, the 10 universities with the largest undergraduate populations in fall 2013 enrolled an average of 43,186 students. Among the 1,248 ranked universities responding to an annual U.S. News survey, the average was 6,154.
Everything is bigger in Texas –- and in Florida –- with two schools from each state landing on the list of the largest 10 universities.
The most populous school in fall 2013 was the University of Central Florida, tied with seven other schools at No. 173 in the National Universities rankings, with 51,269 undergraduate students.
DeVry University, a for-profit institution with more than 85 locations across the U.S., had the second-largest undergraduate student body. It was the largest in fall 2012 but enrolled about 10,000 fewer undergraduates the following year.
Overall, college enrollment has continued to increase. Between 2001 and 2011, undergraduate enrollment increased 32 percent at colleges and universities, according to data from the National Center for Education Statistics.
On the opposite end of the size spectrum, the smallest university reporting data to U.S. News was California's American Jewish University, with 112 undergraduate students.
Below are the 10 schools with the highest undergraduate student enrollment in fall 2013. Two schools among the the colleges with the largest undergraduate enrollment were designated as Rank Not Published. Schools listed as RNP fall in the bottom one-fourth of their ranking category. U.S. News calculates numerical ranks for these schools, but does not publish them. Unranked schools, which did not meet certain criteria required by U.S. News to be numerically ranked, were not considered for this report.
U.S. News surveyed nearly 1,800 colleges and universities for our 2014 survey of undergraduate programs. Schools self-reported myriad data regarding their academic programs and the makeup of their student body, among other areas, making U.S. News' data the most accurate and detailed collection of college facts and figures of its kind. While U.S. News uses much of this survey data to rank schools for our annual Best Colleges rankings, the data can also be useful when examined on a smaller scale. U.S. News will now produce lists of data, separate from the overall rankings, meant to provide students and parents a means to find which schools excel, or have room to grow, in specific areas that are important to them. While the data come from the schools themselves, these lists are not related to, and have no influence over, U.S. News' rankings of Best Colleges or Best Graduate Schools . The undergraduate enrollment data above are correct as of Sept. 25, 2014.
Related
Popular in the Community