In October of 1966, the Vietnam War had already been raging for nearly 11 years. Thousands of troops were still fighting, and in their midst a courageous photographer risked and ultimately lost his life documenting the horrors of one of the longest wars in U.S. history. As LIFE magazine wrote of Larry Burrows in a 1971 issue:
He had been through so much, always coming out magically unscathed, that a myth of invulnerability grew up about him. Friends came to believe he was protected by some invisible armor. But I don't think he believed that himself. Whenever he went in harm's way he knew, precisely, what the dangers were and how vulnerable he was.
Burrows had died that same year when his helicopter was shot down over Laos, together with three other photographers. Their tragic deaths are a harrowing reminder of the acute danger war correspondents face in doing their jobs, and of the endless dangers that armed forces and civilians face in the midst of violence.
For those left at home, there is little that conveys the horrors of war as thoroughly as photographs such as Burrows'.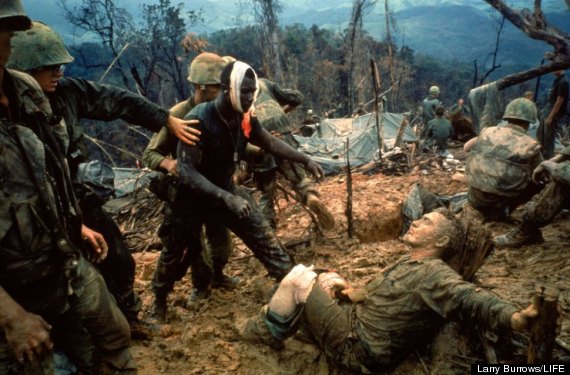 Wounded Marine Gunnery Sgt. Jeremiah Purdie (center, with bandaged head) reaches toward a stricken comrade after a fierce firefight south of the DMZ, Vietnam, October 1966. (Larry Burrows—Time & Life Pictures/Getty Images)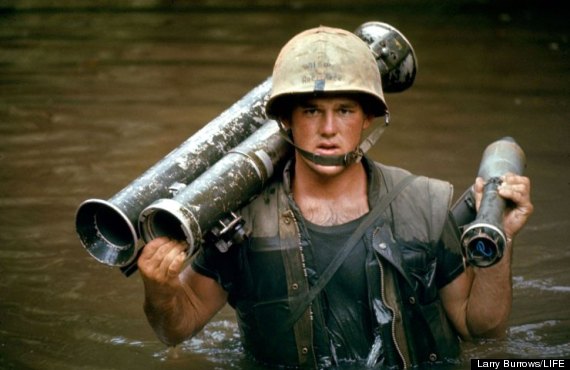 U.S. Marine in Vietnam, October 1966. (Larry Burrows—Time & Life Pictures/Getty Images)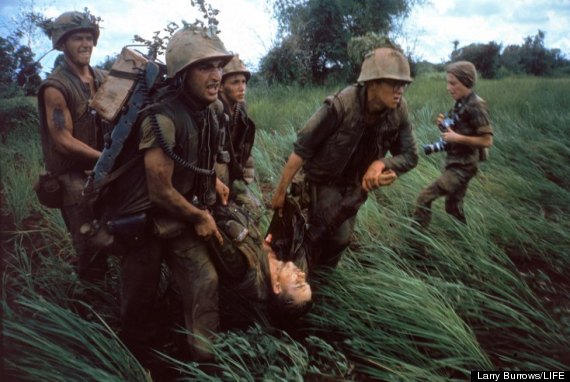 "Four Marines recover the body of a fifth as their company comes under fire near Hill 484." Vietnam, October 1966. NOTE: At right is the French-born photojournalist Catherine Leroy (1945 – 2006); she was cropped out of the version of this photo that originally ran in LIFE. (Larry Burrows—Time & Life Pictures/Getty Images)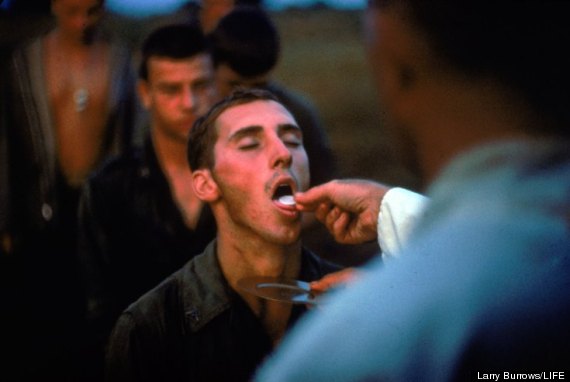 American Marines receive the sacrament of Communion during a lull in the fighting near the DMZ during the Vietnam War, October 1966. (Larry Burrows—Time & Life Pictures/Getty Images)
Related
Popular in the Community