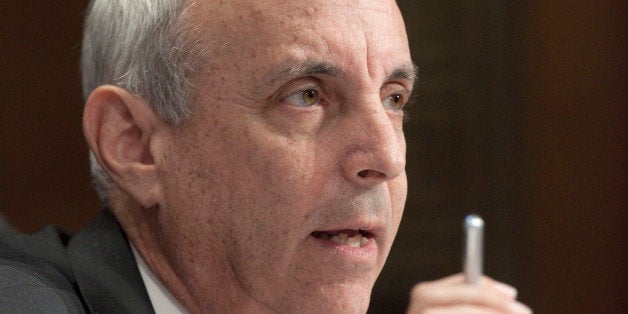 WASHINGTON -- The longtime leader of one of the country's most powerful labor unions is joining the Democratic presidential campaign of Sen. Bernie Sanders (I-Vt.), and he says presumed frontrunner Hillary Clinton made it an easy call.
Larry Cohen, outgoing president of the Communications Workers of America, told The Huffington Post he will serve as an unpaid volunteer stumping for Sanders as the Vermont senator seeks the Democratic nomination. One of the main factors in his decision, Cohen said, was Clinton's equivocation on granting President Barack Obama so-called fast-track authority on his mammoth trade deal.
"I did everything I knew how to do to get Clinton to speak out on fast track, and she wouldn't," said Cohen, whose 10 years leading CWA came to an end in June. "We begged her to speak out.
"There was a million ways she could have done it. ... Why was she silent on this?"
Labor unions, environmental groups and most Democrats rallied against giving Obama fast-track authority on the Trans-Pacific Partnership. TPP, as it's known, is a multinational trade pact that the White House and Republicans say will boost trade between the U.S. and 11 Pacific Rim countries. Progressive groups worry it will send more jobs overseas, worsen income inequality and include weak protections for workers in developing countries. The approval of fast track last week prevents Congress from amending or filibustering the deal that the White House is negotiating.
TPP has put Clinton, Obama's former secretary of state, in an uncomfortable position with progressives. Though she once referred to TPP as a possible "gold standard" as a trade deal, she has avoided staking out a firm position on the trade pact as a candidate and hesitated on the question of fast track. In an interview in June, she said she would "probably not" grant fast track, "because that's a process vote, and I don't want to say that's the same as TPP."
Cohen, a staunch progressive, said Clinton's handling of the trade issue helped clarify why he wanted to get behind Sanders, whose candidacy is still considered a long shot despite standing-room-only crowds he's been drawing early on the trail. Sanders has been a vocal critic of giving Obama fast-track trade authority.
"Without a candidate like Bernie, we're going to get a repeat of the same stuff," Cohen said. "Bernie is movement-building, and we need a new movement. We need to get big money out of politics."
A Clinton campaign spokesperson couldn't immediately be reached for comment.
Cohen plans to officially join the Sanders campaign by speaking at a rally in Council Bluffs, Iowa, later this week.
Cohen's support for Sanders shouldn't be confused with an endorsement by CWA, which represents roughly 700,000 workers in communications and media in the U.S. and Canada. Labor unions remain a pillar of the Democratic base, and most of them will wait before throwing their weight behind a particular Democratic candidate.
But Cohen's enlistment no doubt gives another shot in the arm to the Sanders campaign, while also suggesting a rift between Clinton and the progressive base. While at the helm of CWA, Cohen earned a reputation for pressuring Democrats into more progressive positions. He helped lead a coalition of left-leaning groups that was instrumental in bringing about Senate rules reform, paving the way for many of Obama's nominees to be confirmed.
"The key is him being the progressive candidate," Cohen said of Sanders. "You build the movement -- you don't just inherit it from labor or any other tent."
Cohen said Clinton's hesitation on fast track "won't be forgotten" anytime soon.
"We're not a rubber stamp for the Democratic Party," Cohen said of organized labor, "and certainly not for corporate Democrats."
UPDATE: In a blog post on HuffPost, Cohen further explained his endorsement of Sanders and decision to volunteer for him:
"Bernie realizes that his campaign is not just about him but also about the populist candidates running for local office, on similar programs, from Waterloo to Manchester, Reno to Charleston. We need a movement of millions, not simply an election for president funded by billionaires in both parties."
Before You Go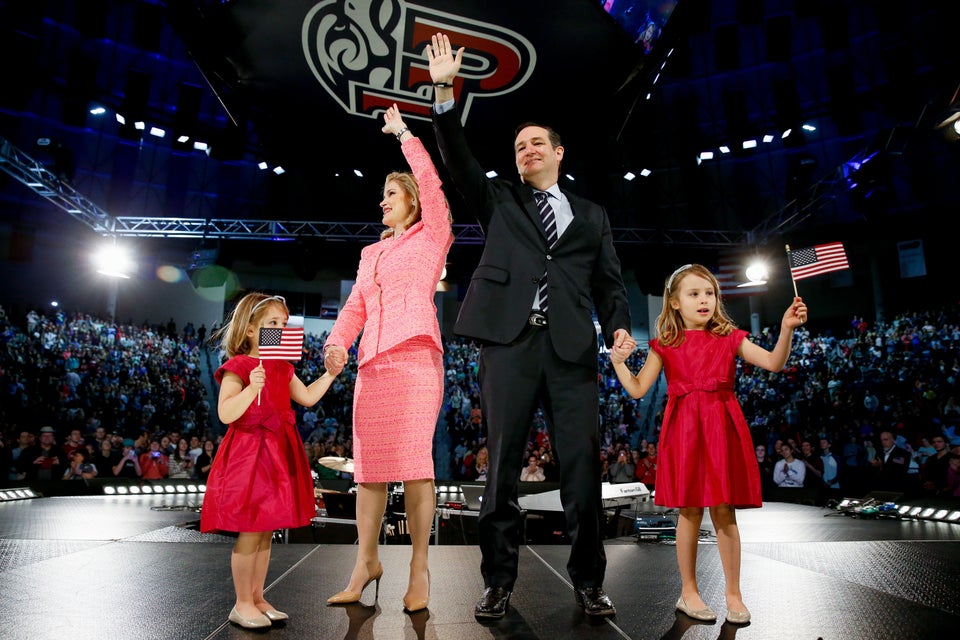 Declared 2016 Presidential Candidates
Popular in the Community