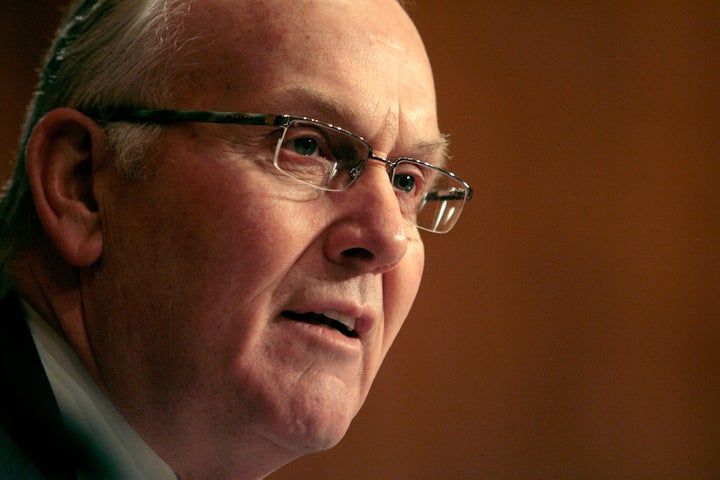 WASHINGTON -- Having left Congress after an embarrassing 2007 arrest, former Sen. Larry Craig (R-Idaho) has quietly reemerged in Washington as a lobbyist working on behalf of the coal industry. According to his federal filings, Craig has registered to wheedle his former Capitol colleagues on the obscure but critical issue of mine safety.
It's an issue that Craig's new client, Murray Energy, knows all too well. The largest privately held coal company in the nation, Murray Energy owned a subsidiary that ran the Crandall Canyon Mine in Utah, the site of a tragic cave-in incident that took the lives of six miners and later three rescuers. The cave-in occurred in August 2007, just weeks after Craig was arrested for allegedly soliciting sex in an airport bathroom.
The addition of a heavyweight like Craig to the coal lobby serves as a reminder of just how difficult it can be to pass mine safety reform in the face of industry influence, even in the aftermath of the worst mining disaster in 40 years. Since 29 miners died in an explosion at the Upper Big Branch mine in West Virginia in April 2010, a bill that would further empower the Mine Safety and Health Administration to shut down dangerous mines and punish unsafe operators has languished in Congress. Now that more than a year and a half has passed, the window of opportunity may have already closed for meaningful reform, industry observers say.
"We knew at the very beginning that the further you get from the [Upper Big Branch] tragedy, the less likely it is to get something passed," says a senior Democratic aide. "The pay-to-play politics eventually comes into play. And that's exactly what happened."
The status quo may well be what Murray Energy and the coal lobby are hoping for. Since the Crandall Canyon disaster, congressional staffers who work closely on mine safety issues have come to know the firm's tough CEO, Robert Murray, simply as "Mr. Murray," and they consider him and other deep-pocketed coal operators a prime obstacle to stronger mining regulations. A big Republican donor, Murray feuded publicly with safety-minded Democrats who called for criminal prosecutions of Crandall Canyon managers after the tragedy. A spokesperson for the U.S. Attorney's Office in Utah says the Crandall Canyon case is "ongoing," although no charges have been filed in more than four years.
Murray Energy has paid Craig's consultancy and lobby shop, New West Strategies, $200,000 this year to work on legislation surrounding mine safety as well as greenhouse gas emissions. When asked for details about the firm's work, Craig's partner and former chief of staff, Michael Ware, said, "I'm not going to talk to you at all." Murray Energy has so far spent nearly $400,000 on lobbying this year, according to the watchdog group Center for Responsive Politics.
Rob Murray, vice president and son to the CEO, declined to talk in detail about Murray Energy's stance on MSHA and mine safety reform. In an email, he said the company was working to "inform lawmakers of practical solutions to improve the working environment in mines," adding that "the overall health and safety of our employees is our number one priority."
At the time of the tragedy, Robert Murray blamed the mine collapse at Crandall Canyon on an earthquake -- an assertion challenged by MSHA, which levied more than $1 million in penalties against the mine. Similarly, officers at Massey Energy, the owner of Upper Big Branch, have attributed that disaster to a natural explosion, contrary to the findings of both an independent investigative panel and a team of MSHA investigators.
Two exhaustive reports produced on Massey have put the blame squarely on a corporate culture that put profits before workers' well-being. Investigators noted that the company routinely hid safety problems from inspectors and intimidated workers who spoke out about dangerous conditions. Managers went so far as to maintain two sets of safety books -- one that included documented dangers at the mine, and a separate sanitized version for inspectors to see. Alpha Natural Resources, Massey's new owner, has entered into a $210 million settlement over Massey's role in the disaster, though officials have left open the possibility of prosecuting individual Massey officers.
Cynical as it may sound, safety advocates note that the wake of a mining disaster is usually the best opportunity to reform mining law and MSHA, since public attention so rarely turns to such issues. Justin Feldman, worker health and safety advocate at Public Citizen, says he's disappointed but not shocked that nothing legislatively has been done. Feldman says he's actually spoken with congressional aides who wrongly believe a bill was passed after Upper Big Branch.
"We don't see any momentum on this issue," says Feldman. "The industry has survived this, in terms of not being subject to new regulations. ... When I talk to Republicans on this, the first they say is, 'Let's wait for the [next] report to come out.'"
Even piecemeal reforms have proven nearly impossible to get through the GOP-led House. For example, Republicans have twice tried to block a new rule aimed at reducing the number of miners who suffer and die from black lung disease. In September House Republicans tried to scuttle the rule, which would lower the amount of allowable coal dust in a mine's atmosphere, in a health-and-labor budget bill. And last week, as lawmakers scrambled to avoid a shutdown, Republicans put a rider in the budget bill that would simply delay implementation of the new rule by eight months, a move that the United Mine Workers of America said could cost lives.
Since Upper Big Branch, MSHA officials have been trying to clear the agency's infamous backlog of safety cases, which hovered around 70,000 as of the end of September. Many mine owners appeal their safety violations simply as a matter of course, allowing them to continue operating as the judicial process drags on. A 2008 congressional report found that Murray Energy, for instance, had enacted a "blanket policy of contesting all MSHA safety violations, regardless of the merits of the contest petition."
Led by Sen. Jay Rockefeller (D-W.Va.) and Reps. George Miller (D-Calif.) and Shelly Moore Capito (R-W.Va.), some lawmakers have sought to expand MSHA's limited subpoena power and boost civil and criminal penalties on operators who break the law. Those reforms have been kept at bay by the coal industry, which has spent at least $13 million on lobbying this year, and industry-friendly Republicans, who seem loath to impose any regulations on Big Coal. Earlier this year, an official with the industry group the National Mining Association (NMA), speaking as a guest of the GOP, went so far as to tell lawmakers at a mine safety hearing that the industry should be allowed to simply police itself.
"We're trying to be open-minded about it," NMA spokesman Luke Popovich tells HuffPost, speaking about MSHA reform. "We don't see the need for additional authority. MSHA has only started to use the authority it has that could improve mine safety."
As Upper Big Branch recedes further, reform advocates say it's doubtful they'll eventually overcome both a powerful lobby and anti-regulatory Republicans. Of course, veterans on the issue aren't exactly surprised to see their efforts fizzle. As Rep. Miller himself said earlier this year, "The sad thing is that nothing will happen until the next major disaster."
Before You Go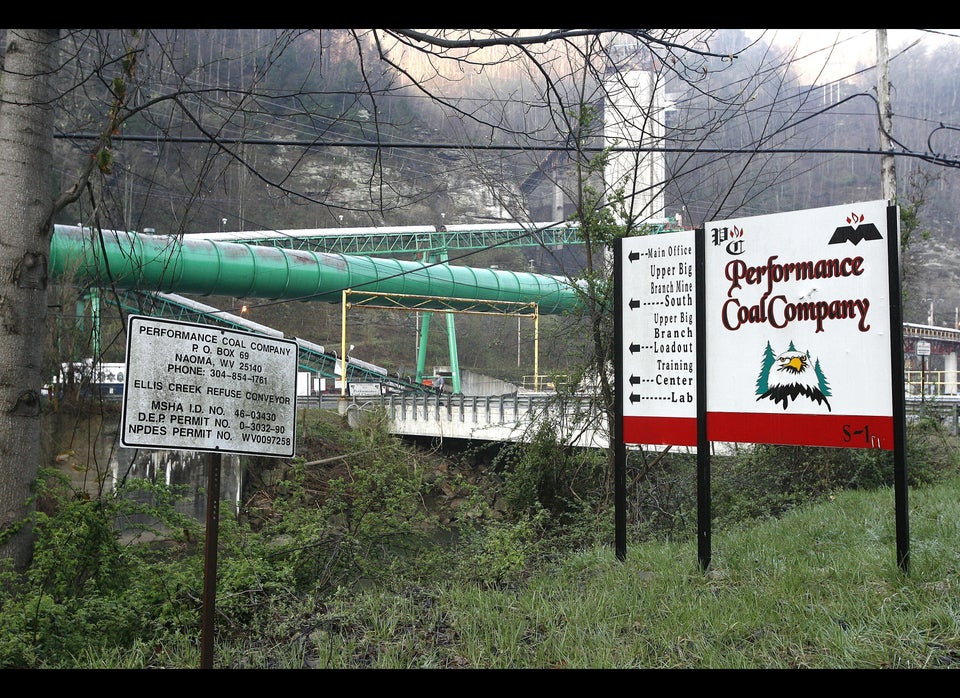 Major American Mine Disasters
Popular in the Community