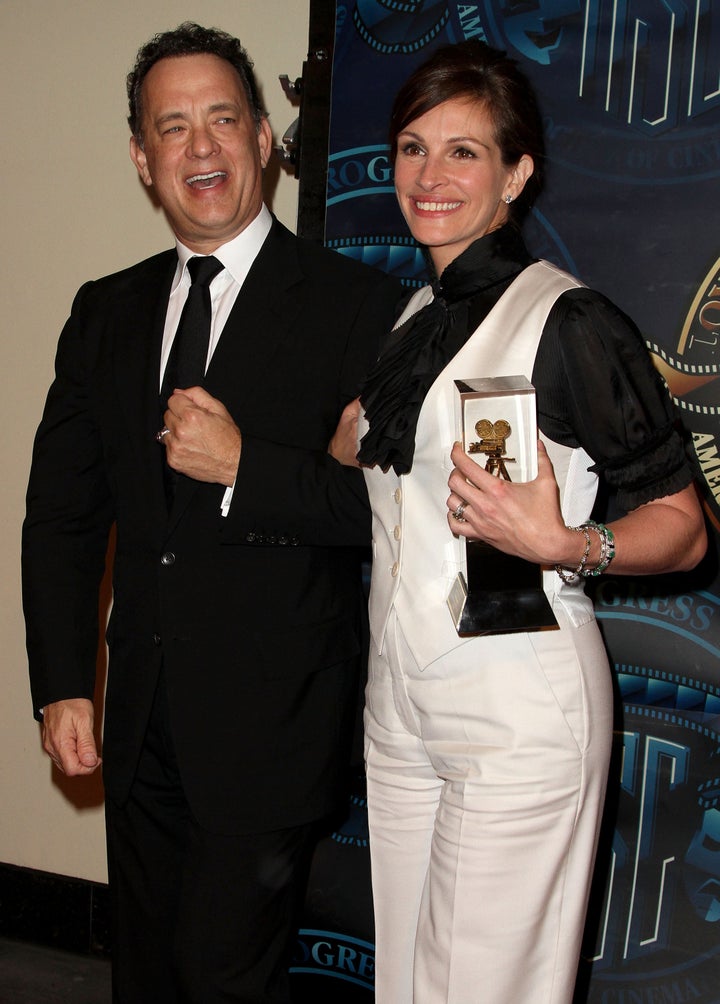 Having quite thoroughly explored the topics of mermaid romance and children in adult bodies, Tom Hanks turned his acting eye on heavy socio-political issues in the 90s, tackling 60s war and turbulence, 70s despair and the 80s rise of the AIDS epidemic. With his new film, Hanks explores the social impact of the current economic downturn, taking a microscopic look at the recession's effects on one resilient man.
Hanks both directs and stars in "Larry Crowne," the tale of a middle aged man downsized from his comfortable retail job and forced to reckon with a new economic reality. Both a social examination and a romantic comedy, it co-stars Julia Roberts as his disaffected community college teacher, and in the new trailer that Hanks posted online Friday night, large swaths of the film's plot and its intricate scenes are revealed.
"The movie is about combating cynicism. People are naturally optimistic, but you have to choose to walk away from cynicism," Hanks recently told W Magazine. "You have to say, I am going to combat cynicism today. I had this idea about a unique guy who loses his job and then, at the end of the movie, realizes that it was the best thing that ever happened to him. He thought he was going to die, but it turned out great!"
The film hits theaters July 1st.
WATCH
:
Popular in the Community