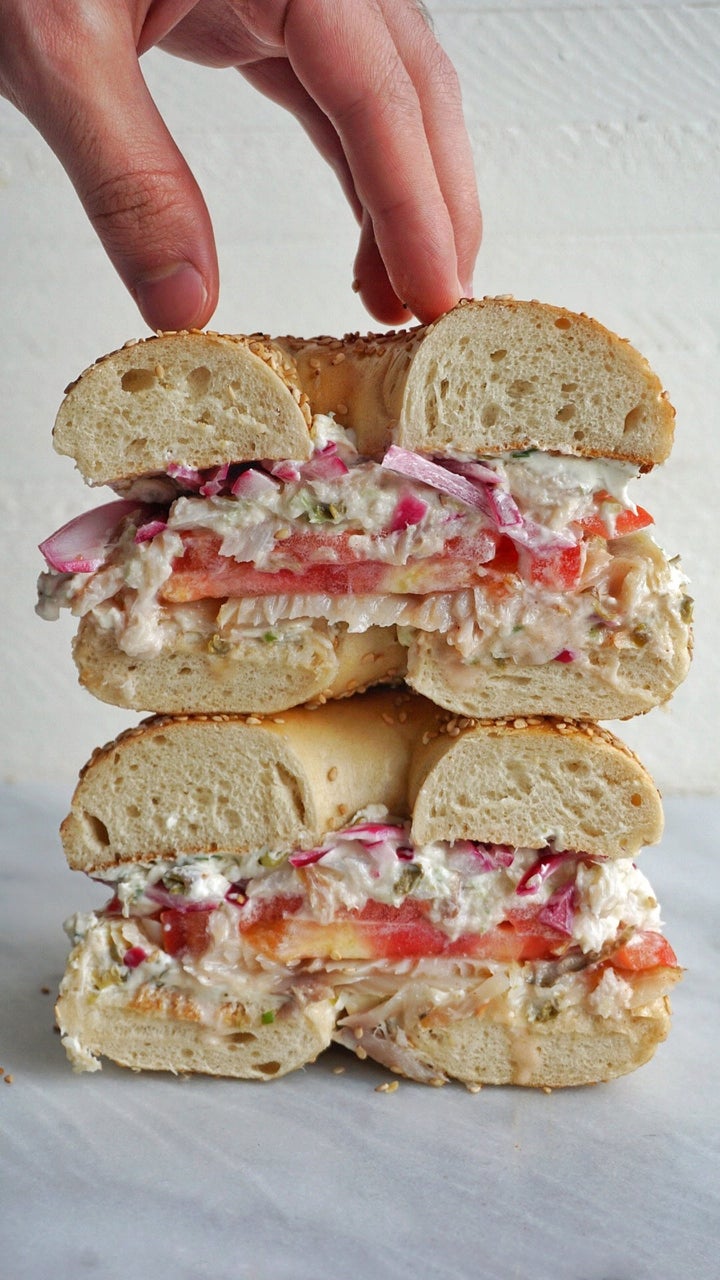 I don't care what your latest binge-obsession is, HBO's "Curb Your Enthusiasm" may be the best television show of all time. Larry David is the perfect combination of a sad, pathetic man who just can't catch a break and a sad, pathetic man who brings all his misfortune upon himself.
In the first episode of Season Five, a sandwich is named in Larry's honor at his favorite deli, Leo's. However, in his typical fashion, Larry's irked by the restaurant's gesture because he's not a fan of its contents: smoked sable, whitefish salad, cream cheese, onions and capers. "I'm not really a big fish guy, to tell you the truth. I'm more of a pastrami/corned beef kind of guy," he says.
He tries to switch sandwiches with Ted Danson, whose namesake sandwich features turkey, coleslaw and Russian dressing, and I'll leave the rest of the plot a mystery for you to watch tonight in bed.
Of course, I had to give this sandwich a try to test the validity to Larry's claim of it being an inferior combo. A toasted bagel becomes the home for caper-laced cream cheese, slices of smoked sable, whitefish salad, pickled onions and tomatoes (my addition because most 'wiches could use a slice of tomato). I queued up the episode and sat down with my husband as we went back and forth between laughing and inhaling our food.
The buttery sable and creamy whitefish combine with the brine in the capers and tang of the onions to create a harmonious balance. The spread of cream cheese mixed with lemon, chopped scallions and capers (mixing them together prevents the capers from rolling off the bagel) results in a schmear worthy of just about everything. It's a filling that I'd be happy eating for breakfast, lunch or dinner.
I see eye to eye with Larry on many of his strong opinions, but this time I'm going to have to disagree. This sandwich is prettay, prettay good.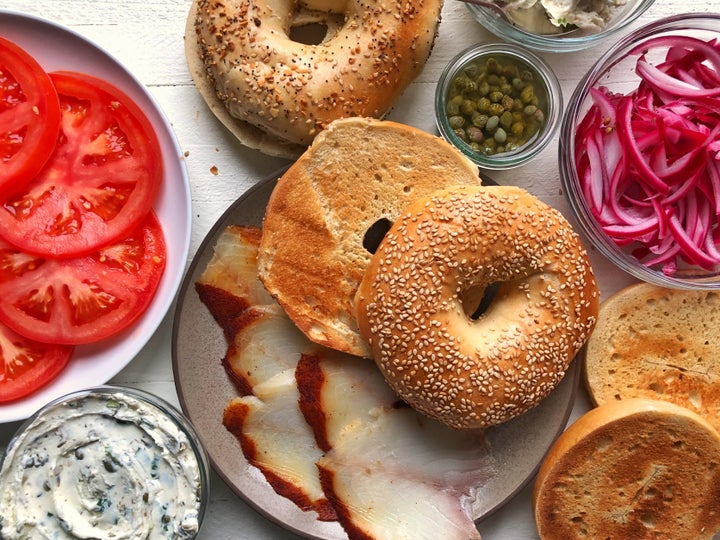 The Larry David Sandwich
Prep Time: 25 minutes, plus cooling time
Total Time: 30 minutes, plus cooling time
1 red onion, thinly sliced

1 cup white wine vinegar

1 cup water

1/2 cup sugar

2 tablespoons salt

2 teaspoons coriander seeds

Pinch red pepper flakes
For the caper cream cheese:
1 cup plain cream cheese

2 tablespoon capers, minced

1/2 teaspoon lemon zest

1 scallion, minced

Kosher salt and freshly ground black pepper, to taste
4 bagels, toasted

Caper cream cheese

8 ounces sliced smoked sable

1 beefsteak tomato, sliced 1/4-inch thick

2 cups whitefish salad (store-bought from the deli)

Pickled onions
Make the pickled onions: Place the sliced red onion in a heatproof bowl. In a small saucepan, bring the remaining pickled onion ingredients to a simmer and cook, stirring, until the sugar has dissolved, 2 minutes. Pour over the onions and let cool.

Make the caper cream cheese: In a medium bowl, mix all the caper cream cheese ingredients together until smooth.

Prepare the sandwiches: Spread 1/4 cup of the caper cream cheese on each bagel, dividing between both sides. On the bottom half, top each bagel with 2 ounces smoked sable, 2 tomato slices, 1/2 cup whitefish salad and 3 tablespoons pickled onions. Place the top halves over the onions, then serve.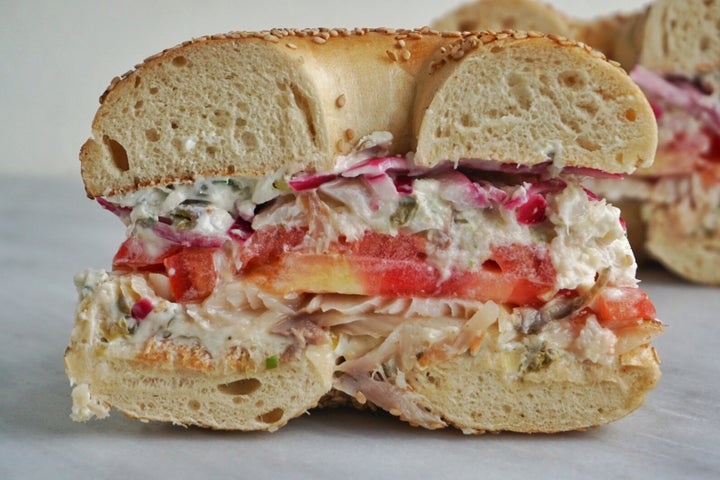 Before You Go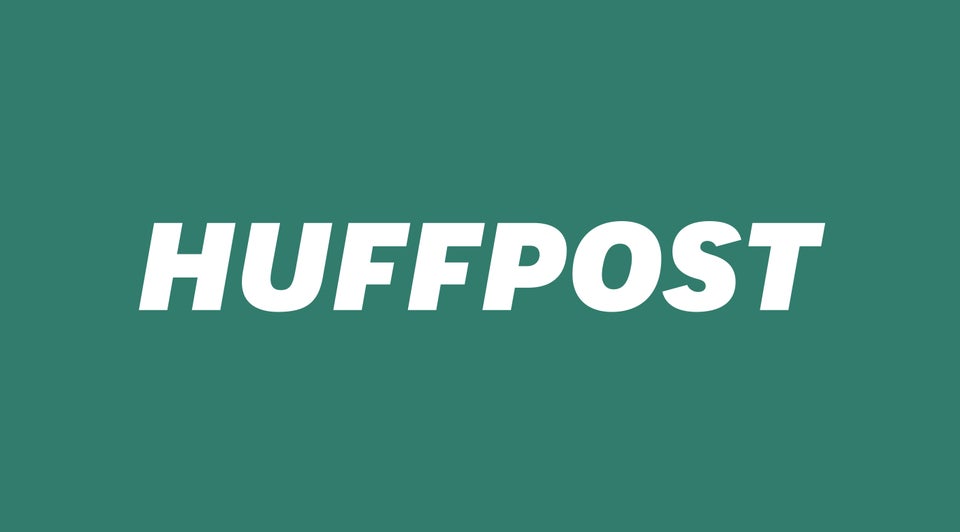 Bagel Rankings