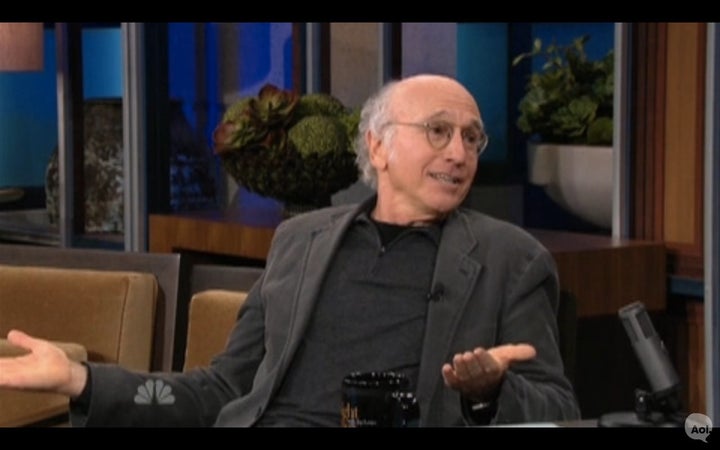 Larry David made an appearance on "The Tonight Show With Jay Leno" Thursday, and before stealing the spotlight from this season's "Bachelorette" Ashley Hebert, the "Curb Your Enthusiasm" star and "Seinfeld" co-creator opened up about his 2007 divorce from Laurie David in typical awkwardly hilarious fashion:
Jay Leno: "Whose fault was the divorce?"

Larry David: "I don't like the tenor of that question."

Jay Leno: "Well I'm trying to be concise. Who screwed up?"

Larry David: "You're being very disrespectful, Jay."

Jay Leno: "No no no! But obviously something happened."

Larry David: "Well, she thought that it would be nice to have sex with someone she liked. She wanted to try that. And I said it's not a good idea. Because you never wanna have sex with people you like. You can't have good sex with people you like. Doing those things. And then you're supposed to talk to them?"