We're all undeniably lucky for Larry David's existence. If it wasn't for the irritable genius, we wouldn't have "Seinfeld" or "Curb Your Enthusiasm" and frankly, we wouldn't want to live in that world.
What some may not realize, though, is that there's another David family member out there that's also funny and unenthused: LD's 23-year-old daughter Cazzie.
Relatable post-breakup things she does in the first episode, which you can watch above:
- Google the important questions ― like "how is Demi Moore doing post-Ashton Kutcher?"
- Shrug off the sage her friends bring over to clear the air of her toxic ex.
- Hate on another friend for tagging her in an inspirational breakup quote on Facebook (that's literally the worst thing a "friend" can do after a breakup)
Before You Go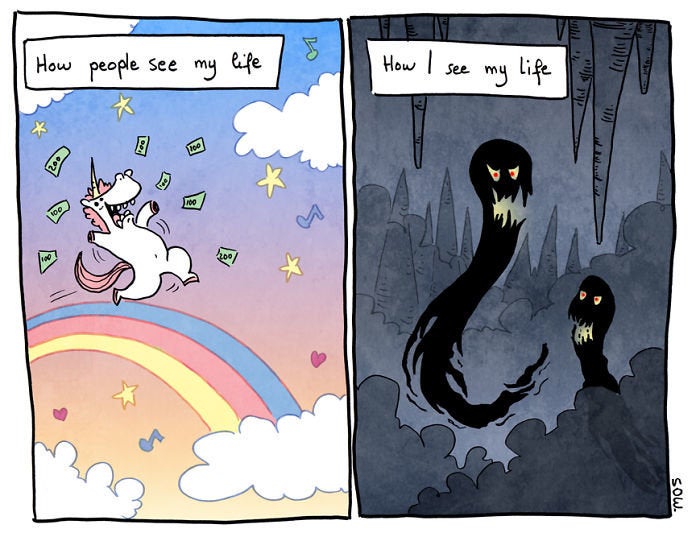 Anxiety Comics