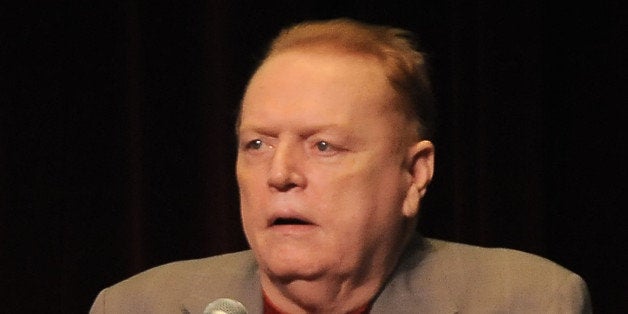 REUTERS — A federal appeals court on Tuesday said Larry Flynt, the publisher of Hustler magazine, had a right to weigh in on two lawsuits challenging how Missouri conducts executions.
The 8th U.S. Circuit Court of Appeals in St. Louis said a lower court judge applied the wrong legal standard in finding that Flynt's "generalized interest" in the litigation did not justify his being allowed to pursue sealed court records.
Sixteen media outlets and interest groups, including the New York Times, the Washington Post, Politico and Public Citizen, supported the appeal of Flynt, who was paralyzed in a 1978 shooting.
Eric Slusher, a spokesman for Missouri Attorney General Chris Koster, said that office was reviewing the decision.
Flynt was seeking to intervene in two cases in which death row inmates are challenging the constitutionality of Missouri executions, including the protocol for administering drugs.
Invoking the First Amendment of the U.S. Constitution, Flynt said he had a right to review various sealed records, in part to identify an anesthesiologist working for the state.
Flynt claimed an interest as a publisher and death penalty opponent, and also because Joseph Franklin, who had confessed to shooting him in 1978, was a plaintiff in both cases.
Missouri executed Franklin for another killing in November 2013.
The 8th Circuit returned the case to the federal court in Jefferson City, Missouri, to decide whether to grant Flynt's bid to unseal the records, which is not the same as intervening.
Tony Rothert, a lawyer for Flynt and legal director of the American Civil Liberties Union of Missouri, said he was pleased with the decision.
"The public and the media have a right to know what's happening in the courts," Rothert said in a phone interview. "There has also been concern in Missouri about the lack of transparency concerning drugs used in executions, and the public has a right to know what's going on." (Reporting by Jonathan Stempel in New York; Editing by Lisa Von Ahn)
Calling all HuffPost superfans!
Sign up for membership to become a founding member and help shape HuffPost's next chapter