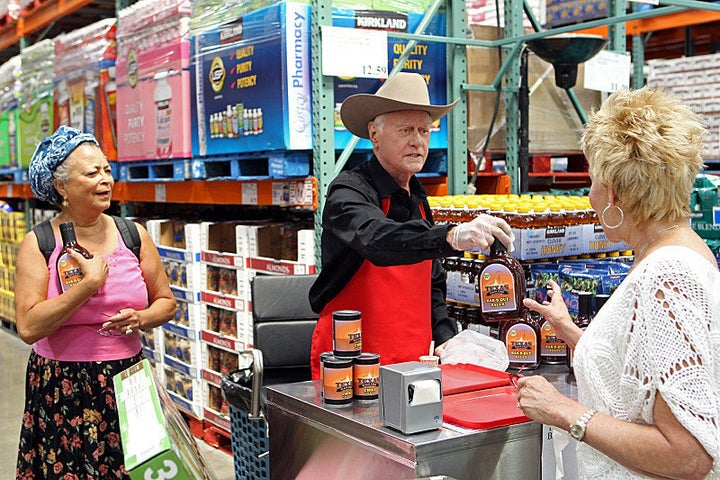 The late "Dallas" star Larry Hagman will be making a posthumous appearance on the CBS special "I Get That A Lot," which features incognito celebrities pranking ordinary people.
Hagman, who became a TV legend playing the conniving oilman J.R. Ewing on "Dallas," passed away in December at the age of 81 from complications of throat cancer.
Hagman filmed his "I Get That A Lot Segment" at a Santa Clara, California membership warehouse shopping club in September, posing as a salesman offering free samples of barbecue sauce. "Larry was amazing to work with," Executive Producer Eric Schotz said in a statement. "I think what people didn't know about Larry Hagman is that he was a prankster at heart. He loved the fact that he could interact with his fans and the fans reactions when they found out it was him are priceless."
Other celebrities making appearances in the prank special include Bruce Jenner, Cheech Marin, Jane Seymour and "Amazing Race" host Phil Keoghan.
"I Get That A Lot" airs Wednesday, January 9 at 8 p.m. ET CBS.
Popular in the Community