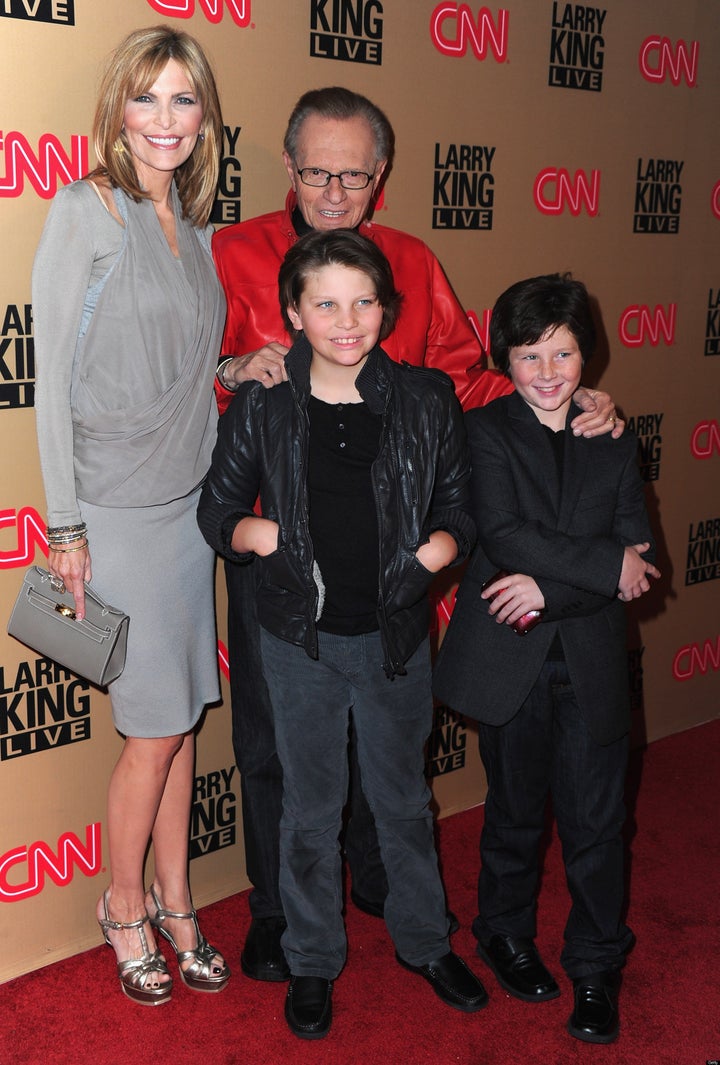 Following the final broadcast of his long-running CNN show Thursday night, Larry King opened up to CBS "Early Show" co-anchor Erica Hill--whom he used to work with--about divorce, marriage, and his plans for the future.
Since "Larry King Live" debuted in 1985, the famed host has conducted over 50,000 interviews with nearly every notable person and major newsmaker. He announced he would be ending the show in June, several weeks after he filed for divorce from his eighth wife, Shawn. The two have since reconciled, and appeared with their sons on the final broadcast.
On reconciling with his wife:
"Yes, we went through a rough patch, you know but we ironed it out pretty well. There was a big difference in our ages that might have had something to do with it, but I'm not an expert on marriage."
On being married numerous times:
"I think in my life, I have loved three people. Married all three. The other marriages I wasn't in love, it was the thing to do. I used to say, 'what if your wife called urgent, CNN called urgent, there are two lines over there, which would you pick up?'...I used to say CNN, now it would be the wife."
Related