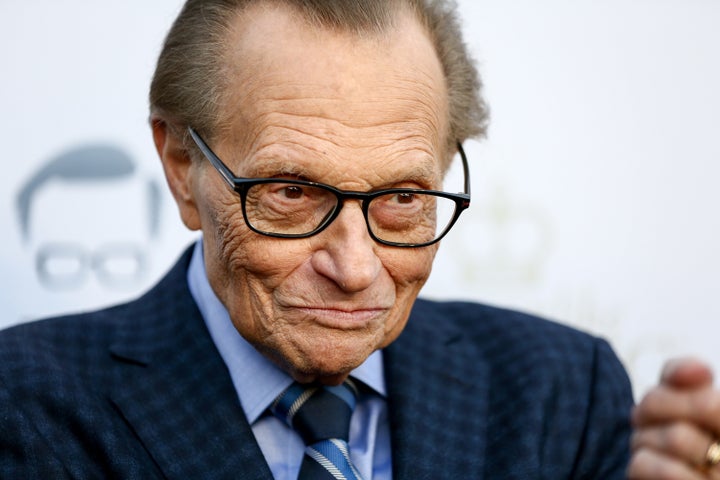 Larry King's representative confirmed that the longtime TV and radio host recently underwent treatment for lung cancer.
King, 83, was found to have stage 1 Adenocarcinoma during a routine chest examination, his rep told CNN. The cancer is a type of non-small cell lung cancer, which makes up 80 to 85 percent of lung cancers, according to the American Cancer Society.
"He immediately underwent a successful surgery to remove the upper lobe and lymph node" in July, the rep added, noting that King returned to work two weeks later.
"It wasn't really a battle," he told Lopez. "It was really strange, Mario. I have a checkup every year. I've gone through a lot in my life — I've had a heart attack and heart surgery. Part of my checkup is the chest X-ray, and that is the protocol. I do it every year ... it was always normal."
During his surgery, doctors found out that a spot appearing in his scans was malignant and removed it, later telling King he was "fine."
"I had no clue at all," King said. "If I had not had the chest X-ray, it would have progressed."
The Lung Cancer Alliance recommends lung cancer screening for individuals aged 55-80 who have a smoking history of 30 years or more, recently quit smoking, or are current smokers.
HuffPost has reached out to King's rep for more details.
Popular in the Community