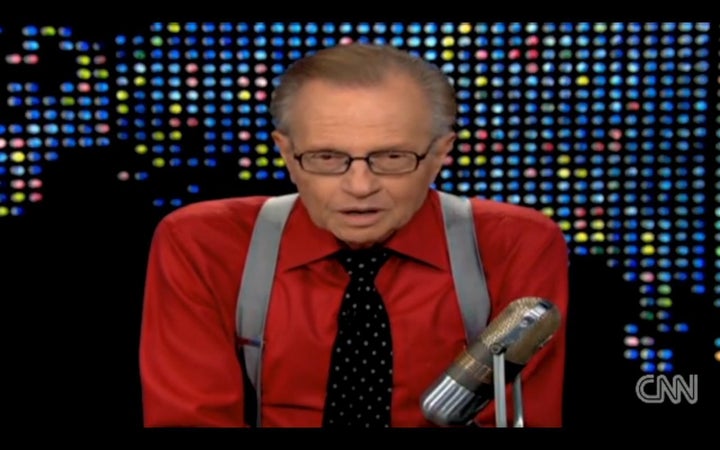 The guests for Larry King's final show tonight were supposed to have been a closely guarded secret, but names have started leaking out. 14 guests in total are supposed to show up to honor the broadcasting legend as he ends "Larry King Live" after 25 years. Among them will be presidents and broadcasting icons — oh, and Donald Trump.
TVNewser has been all over the story, and reports that Ryan Seacrest will lead the tributes to King. He will be joined by Bill Maher and Trump. Also showing up will be California Governor Arnold Schwarzenegger, who tweeted to King that he was "excited to see you tonight. Former President Bill Clinton is also reported to be making an appearance.
In addition, the New York Post reported last week that Diane Sawyer, Barbara Walters, Brian Williams and Katie Couric will pay tribute to King on the show.
The above list only totals nine, however, meaning there are even more guests yet to be revealed.