Top progressive leaders are hailing Democratic candidate Larry Krasner's Tuesday night victory in the Philadelphia primary for district attorney. The race drew national interest as part of a growing trend of reform-minded candidates overtaking tough-on-crime prosecutors in what had historically been safe seats.
Though Krasner is a heavy favorite come November, the Democratic National Committee plans to watch the general election race closely and help the Pennsylvania Democratic Party as needed, highlighting the contrast between Krasner and Republican opponent Beth Grossman.
On Wednesday, Independent Vermont Sen. Bernie Sanders congratulated Krasner and wished him luck in the general election.
"At a time when Attorney General [Jeff] Sessions is pushing the Department of Justice to restart the failed 'War on Drugs,' it is refreshing to see voters choose a prosecutor who wants to treat addiction as an illness, not a crime, and move to end mass incarceration," Sanders said. "Krasner's primary victory is an important step forward in the fight to reform a very broken criminal justice system."
Democratic National Committee Chair Tom Perez, a former civil rights attorney, said in a statement there was "no better person" to lead Philadelphia's DA office.
"[Larry Krasner will] fight for a fair and smart criminal justice system that keeps Philadelphia's communities safe, push for accountable policing, and oppose the Trump administration's attacks on Philadelphia's immigrant communities," Perez said in a statement.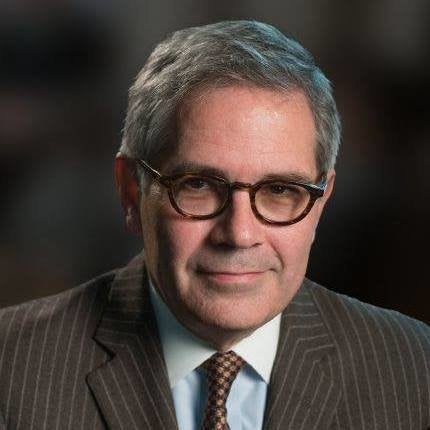 In February, Philadelphia District Attorney Seth Williams announced he would not seek a third term. Williams, who came into office with a message of reform, has been seen as a disappointment by progressive voters with his heavy use of asset forfeiture and his decision to sue Democratic Gov. Tom Wolf for declaring a moratorium on the death penalty.
Williams has been indicted on 29 federal fraud charges involving campaign funds and other financial disclosures.
Progressive advocates and reformers from across the country, including the Democratic Socialists of America, veterans of the Bernie Sanders presidential campaign and the Black Lives Matter movement, flocked to Krasner's campaign and viewed it as an opportunity to notch a symbolically important win against the hard-line criminal justice agenda of President Donald Trump and Attorney General Jeff Sessions.
Sessions subscribes to a lock-'em-up approach to crime that was in vogue in the high-crime 1980s and 1990s but has since fallen out of favor with conservative and liberal experts alike. He has already instructed federal prosecutors to pursue maximum penalties for drug-related offenses, effectively undoing reforms initiated by the Barack Obama administration.
But the feds' approach to crime stands in sharp contrast with how an overwhelming number of Americans are voting, said John Pfaff, a criminal law professor at Fordham University School of Law.
"Prosecutors respond to the electorate that chose them: Philadelphians made it clear that they wanted a reformer, so Krasner will respond to that far more than whatever overheated rhetoric is coming out of D.C.," Pfaff said by email Tuesday.
"I think we will see state and local governments take consistently more reformist approaches than the feds in the years ahead."
Pfaff noted the local desire for reform is strong throughout the country ― even in some areas that voted for Trump. He cited Oklahoma as a prime example, where 65 percent of residents voted for Trump, one of the largest margins in the country. At the same time, 55 percent of them voted in favor of two referendums that decriminalized drug offenses and shifted resources into treatment.
The desire to strike a blow for criminal justice reform is especially strong in Philadelphia, which had the fourth-highest per capita jail population among the 50 cities and counties with the highest rates as of 2008, according to the Pew Charitable Trusts Philadelphia Research Initiative.
Philadelphia's use of cash bail, which has been criticized for being effectively a poor tax that traps low-level offenders, increased from 2003 to 2009, and with average cash bail amounts jumping 39 percent over the same period, according to Pew.
Krasner opposes practices like cash bail, as well as financial asset forfeiture, the death penalty and mass incarceration ― all reliably progressive stances. Yet instead of setting him apart as an outlier, Krasner's leanings effectively pulled the other candidates toward more progressive stances as well, Philly Mag noted.
"I think we will see state and local governments take consistently more reformist approaches than the feds in the years ahead, but that's not too surprising; that was the pattern under Obama as well," professor Pfaff said.
Around the country, in counties that encompass cities including Chicago, Cleveland and Jacksonville, a combination of declining overall crime rates and grassroots activism have pushed the trend of prosecutorial reform.
The Pennsylvania branch of the Working Families Party, a labor union-backed progressive faction, was among those groups to endorse Krasner early. The WFP estimates that as of Tuesday it will have knocked on over 70,000 doors in its efforts to elect Krasner.
Working Families Party national communications director Joe Dinkin predicted that a win for Krasner would reverberate well beyond Philadelphia.
"He'll set the pace across America for a criminal justice reformer, because he knows that justice is what makes communities safe, not super-harsh sentencing," Dinkin told HuffPost early Tuesday.
"This is a tide-turning election," Rashad Robinson, a spokesman for the criminal justice reform PAC, Color of Change, which supported Krasner, said after his win Tuesday.
"At a time when Attorney General Jeff Sessions wants to reignite the discriminatory and failed drug war, Philadelphia can be a beacon to the nation of what real criminal justice reform looks like."
Deborah Tuerkheimer, a criminal law professor at Northwestern University's law school who has monitored several of the high-profile DA races, noted that local prosecutors are uniquely poised to mitigate ― or abet ― the agenda of Trump's administration. She cited Cook County State's Attorney Kim Foxx, who has made efforts to fight the administration's aggressive approach to immigrant deportations.
"I think it matters who is in these positions," Tuerkheimer said. "Local prosecutors can do more to make a dent in mass incarceration than anything federal prosecutors or the attorney general will be able to do."
This story has been updated to include comments from Perez, Sanders and Tuerkheimer.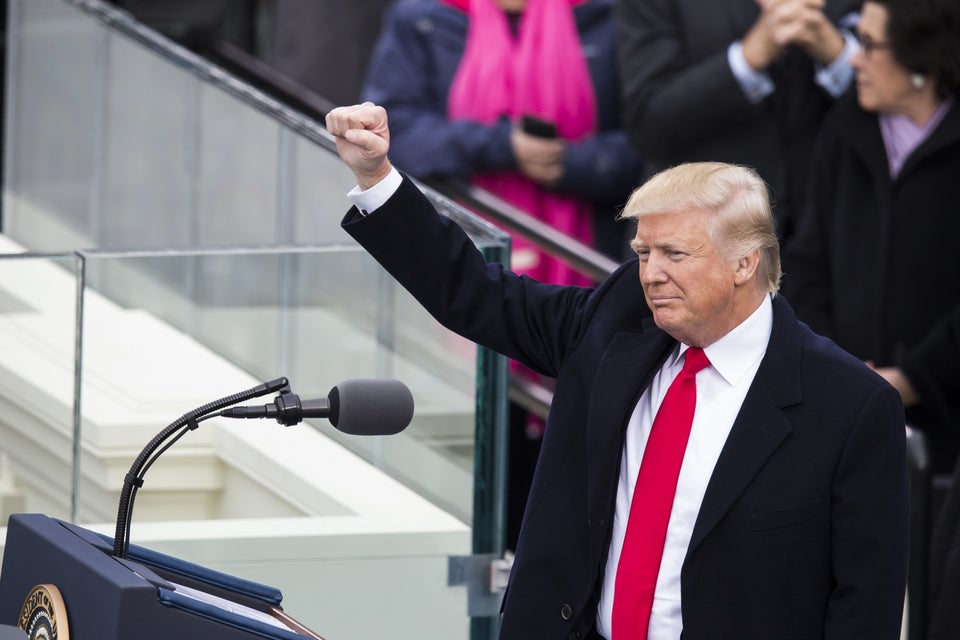 Best Photos From Trump's First 100 Days
Popular in the Community