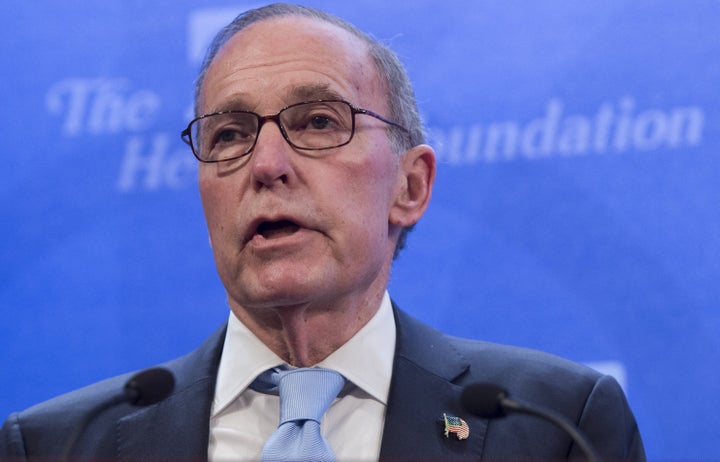 Conservative economist and radio host Larry Kudlow warned Sunday that if Sen. Richard Blumenthal (D-Conn.) comes out in support of the Iran deal, he'll challenge the Democratic incumbent for Senate in 2016.
In a conversation on his radio show with Rep. Peter Roskam (R-Ill.), Kudlow said the pending nuclear agreement with Iran was important enough to lead him to challenge Blumenthal.
"Maybe I'm speaking out of school Peter but … if Senator Richard Blumenthal votes with Obama on Iran, I'm going to run against him. I'm going to run against him for the Senate," Kudlow said, according to Roll Call. "The national Senate campaign committee has come to me and talked to me about it. They polled. I'm not a political guy, I'm an economist. I'm a broadcaster by profession, but I am so angry at this issue, among others."
"I may lose," Kudlow added. "It's a long-shot. I'm not a politician."
Blumenthal has yet to announce whether he supports the Iran deal. Thirty one of his Democratic colleagues have already backed the agreement, making it more likely that the Senate will sustain a presidential veto.
A spokesman for the Democratic senator did not immediately return a request for comment.
Calling all HuffPost superfans!
Sign up for membership to become a founding member and help shape HuffPost's next chapter