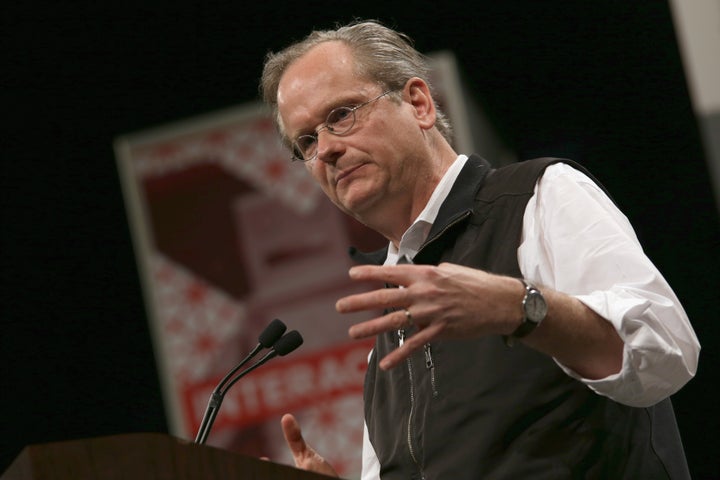 WASHINGTON -- Larry Lessig, a well-known legal theorist and political activist, is taking the plunge into electoral politics, announcing on Tuesday that he will formally explore a run for the presidency in 2016 as a Democrat.
Lessig, a Harvard law professor, will be a distinctly unconventional White House aspirant. In an interview, he said he will run on a singular platform: the Citizen Equality Act, which includes campaign finance reform, an end to partisan gerrymandering, and a vast expansion of voting access that would make Election Day a national holiday. Should he win and lead the passage of that agenda, Lessig said he'll promptly quit, handing the office to his vice president, whoever that may be.
"This is not a 'Rent Is Too Damn High' campaign," Lessig said, referencing the infamous 2010 gubernatorial run of Jimmy McMillan in New York. "This is a campaign about how we need to intervene to make democracy possible again. Raising the salience of that issue is enormously important. I think there is more of a chance that we do more than just raise the salience. ... It is a shot worth taking regardless of the criticism that will come."
Individuals have run for the White House before with the aim of spotlighting an issue more than occupying an office. Lessig is of that vein, having warned about the pernicious influence of money in politics for years now. It's almost fantastical to imagine the swift series of successes that would result in him challenging William Henry Harrison, who died after 32 days in office, for the shortest presidency.
Lessig said his goals, for now, are more pragmatic. Assuming none of the other current candidates adopt his platform, he wants to raise $1 million by Labor Day (via small donations, naturally), after which he will officially declare his "referendum campaign," build a campaign infrastructure and find his way to the debate stage (the likely reason why he's running under a party banner).
After that, however, Lessig's plan grows more aspirational. He said, for example, that the reason his agenda would pass Congress after he's elected -- as opposed to now, when lawmakers aren't exactly burning midnight oil to debate the Citizen Equality Act's provisions -- is because an election solely on those issues will bring an indisputable mandate for action. People will realize, "as Elizabeth Warren puts it, that we have to unrig the system," he said.
Lessig tried to produce this cascading effect before, and it didn't end particularly well. In 2014, he started a super PAC devoted to helping finance candidates who promoted campaign finance reform. His Mayday PAC lost nearly every race it played in.
From those defeats, Lessig said he drew two lessons. The first is that it's easier to get traction on an issue in a primary election. The second is that it is people will rally around a cause they think has a chance of passage. "What you've got to do is intervene in a way that gets them away from the resignation that nothing is possible," he said.
Launching a long shot presidential bid might not be the most obvious method of ginning up that hope in the possible. But it will give Lessig a larger audience than he had in 2014. And it should, at a minimum, press other 2016 candidates to more aggressively address the issue of money in politics.
Of those candidates, Sen. Bernie Sanders (I-Vt.) seems to actually be running the very campaign that Lessig wants for himself. With his precision Brooklyn accent, Sanders warns about the United States turning into an "oligarchy" at almost every campaign stop.
It's not that Sanders doesn't recognize the problem, Lessig explained. It's that he doesn't prioritize it. (On Sanders' campaign website, Lessig noted, "Getting Big Money Out Of Politics" is at the bottom of the issues page.) And unless he makes money a top priority, the rest of the agenda is as good as doomed, Lessig said.
"We have to do this first and then we can do a lot of other things," Lessig said. "The question is not if he checked the right policy boxes. It is does he have a way to get those policies passed?"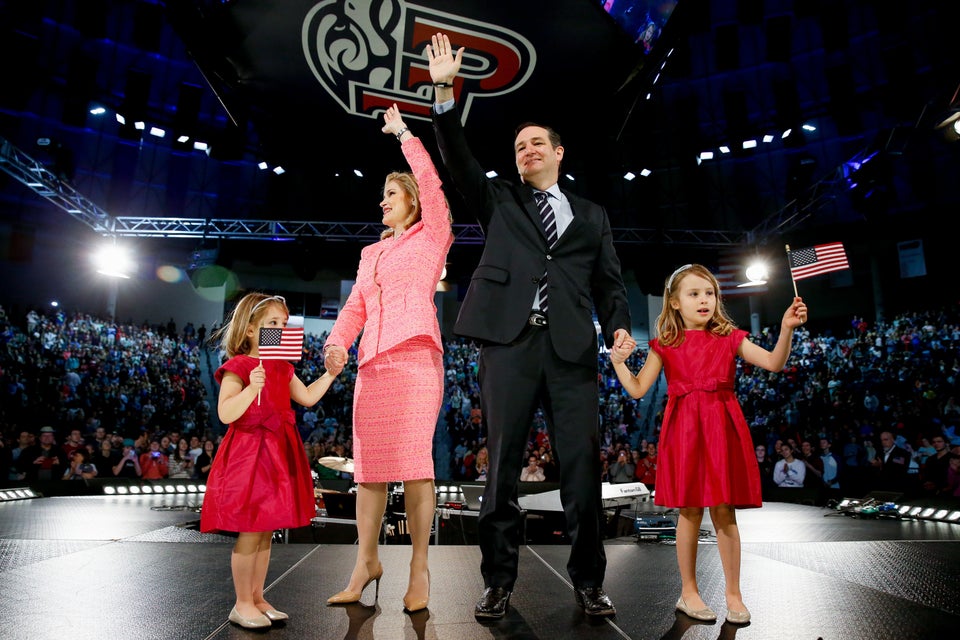 Declared 2016 Presidential Candidates
Popular in the Community