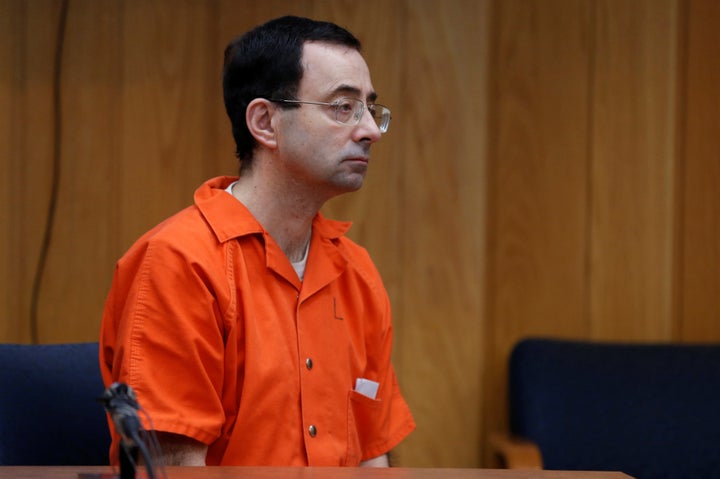 Disgraced USA Gymnastics ex-team doctor Larry Nassar has been removed from a federal prison where he has been held, records showed on Sunday, less than a month after his lawyers alleged he was assaulted.
Nassar was at a federal transfer facility in Oklahoma City after being removed from a penitentiary in Tucson, Arizona, Federal Bureau of Prisons records showed. It was not clear to which prison he would be sent.
Last year, Nassar, 55, was given an effective life sentence by a Michigan court for sexually abusing young female gymnasts entrusted to his care. He is also serving a 60-year sentence for a federal child pornography conviction.
Nassar's lawyers said in a legal filing last month that the former doctor was assaulted soon after being released into the general population at the medium-security Tucson prison.
Officials from the Federal Bureau of Prisons and lawyers for Nassar were not immediately available to comment.
At his sentencing hearing in Michigan, more than 150 of his victims gave harrowing accounts of abuse at the hands of Nassar, who served as the program's physician through four Olympic Games and also worked at Michigan State University.
Reporting by Jon Herskovitz in Austin, Texas; Editing by Dan Grebler
Popular in the Community