"That's my self-torture, I guess you could say. Yes, she was victimized. Yes, I was victimized, to myself," Nassar says in one clip from 2014.
In a clip from August 2014, Nassar is seen talking to a detective about a complaint from a graduate student who said the former doctor assaulted her during an appointment. A colleague told Nassar about the complaint, which he relayed to the officer.
"She felt violated, that I was doing, like, I touched her breast and I moved her underwear out of the way. And I'm like, yeah. I do that all the time," he says in the video.
Nassar is seen taking out his laptop to show the detective videos of himself conducting certain procedures and treatments that involve him having contact with intimate parts of patient's bodies. Nassar even argued that he had to penetrate his patients sometimes, all as part of procedure.
When the officer argued that the student complained that Nassar was "massaging her breast," Nassar replied, "It's the rib cage, you know what I mean?"
"You're going to be on the chest wall, you move the breast down, you move the breast down to get down to the wall. It's like giving someone a mammogram almost," he said.
Nassar also argued that he didn't "get" why the patient's complaint was coming through at that time.
"Why didn't she say something if she was, if she was ... if she was feeling violated in any way, shape or form," he says in the video. "There was no communication."
The officer also asks Nassar about other abuse complaints. The doctor claims, in response, that he's noticed a commonality in the "few times" he'd been accused before. Nassar said that the only women who accused him of sexual abuse had been previously sexually abused.
"There has been a few times where that has been brought up. OK? And each and every time, they were sexually abused," says Nassar. "So, that's what, that's what I'm saying, when they're uncomfortable about that, there's been three cases. And all three of them were sexually abused. OK? So that's why I'm like, yeah. That's why I'm like, is there something more? What am I missing?"
University police submitted a warrant request for a fourth-degree criminal sexual conduct charge as a result of the 2014 allegations, which prosecution denied.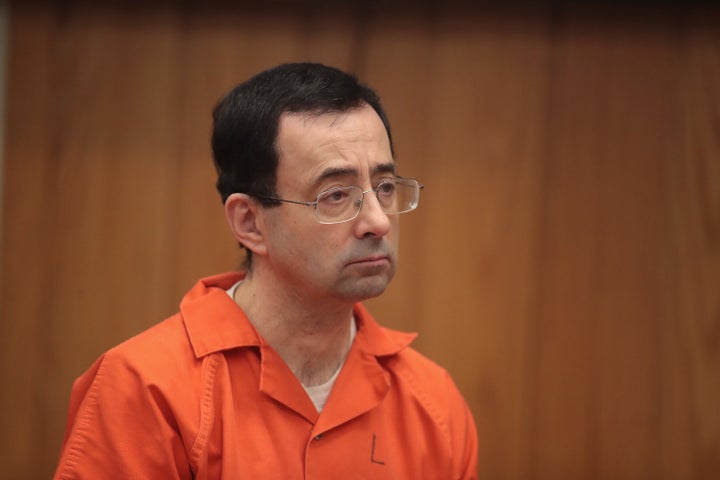 In another video from 2016, an officer interviewing Nassar mentions allegations that the doctor would get aroused while with patients.
The complainant this time was Rachael Denhollander, who, by going public with her complaint, would ultimately lead a wave of similar allegations and Nassar's eventual conviction. During this interview, the doctor stutters while trying to explain why he might have gotten an erection in a treatment session.
"If there was arousal it's, it's, it's…you know what I mean?" he says. "It would be because of, whatever, I don't know."
When the officer pressed him to clarify "whatever," Nassar said that, "when you're a guy, sometimes you get an erection."
Nassar was sentenced earlier this year to 40 to 125 years in prison for sexually abusing young athletes under the guise of medical treatment. He had recently been sentenced to 40 to 175 years in prison for other abuse charges, and was serving an additional 60 years on child pornography charges.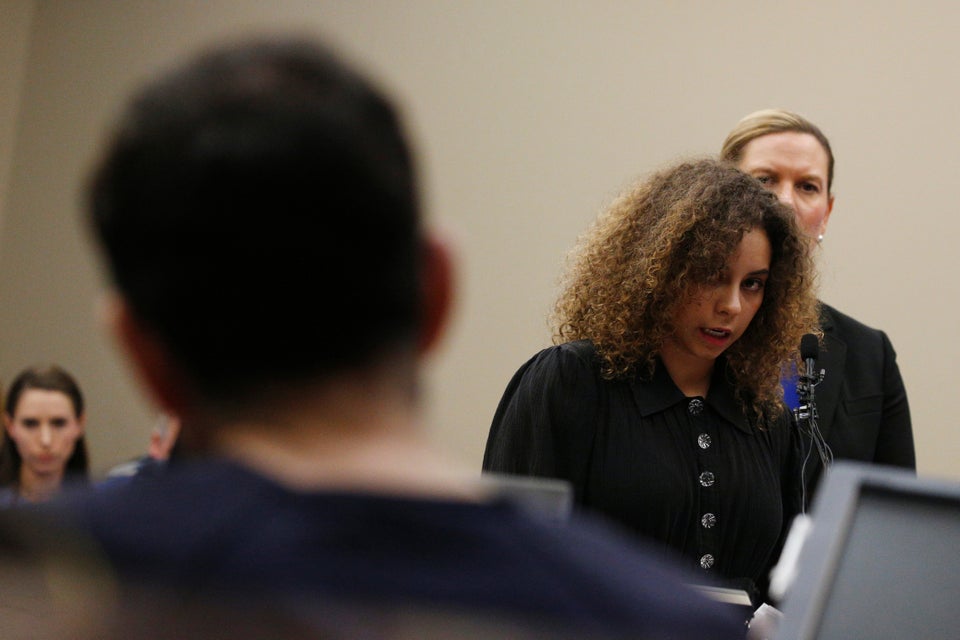 Larry Nassar's Victims Speak Out