Former USA Gymnastics and Michigan State University doctor Larry Nassar, who is facing 10 counts of first-degree sexual misconduct after more than 140 women accused him, penned a six-page letter to the court saying it was too difficult to listen to dozens of accusers deliver victim impact statements on how he sexually abused them.
The judge was not having it.
"This isn't worth the paper it's written on," County Court Judge Rosemarie Aquilina said Thursday. "There's no truth in here. It's delusional."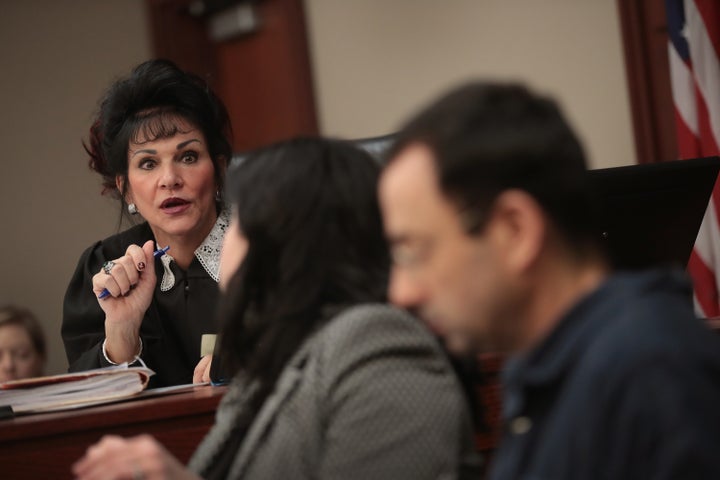 Aquilina read Nassar's handwritten, single-spaced letter in court and addressed each issue Nassar brought up.
"I'm very concerned about my ability to face witnesses these next four days, mentally," the letter said, noting that more than the seven women in Nassar's plea deal were being given time in court to speak. Nassar also claimed Aquilina turned the proceedings into a "media circus."
"Aquilina is allowing them all to talk," Nassar wrote. "She wants me to sit in the witness box next to her for all four days so the media cameras will be directed at her."
Aquilina responded that she "didn't ask any media to be here" and that she doesn't "need any cameras."
"I don't have a dog in this fight, sir. I didn't orchestrate this ― you did, by your actions and your plea of guilty," she said.
She added: "Spending four or five days listening to them is significantly minor considering the hours of pleasure you had at their expense and ruining their lives."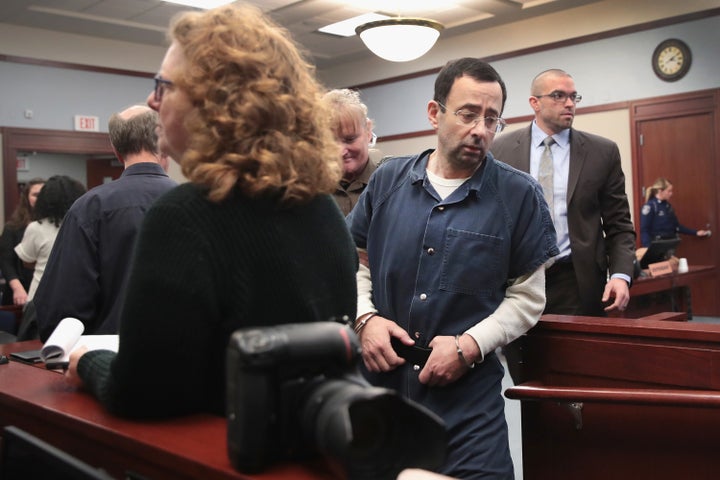 Nassar's plea agreement allows for victim impact statements, which Aquilina is allowing all of the accusers to present. More than 100 accusers have agreed to appear or have statements read aloud.
Nassar said the letter was meant to be "cathartic" and a cry for mental help. The judge noted that nowhere does the letter say "I'm having a breakdown," but acknowledged Nassar's accessibility to Community Mental Health staff.
Nassar, 54, has already sat through dozens of victim impact statements since Tuesday, openly weeping during many. Sentencing is expected to take place Friday, though Aquilina has said it could be pushed to Monday due to the volume of statements.
The former physician is currently serving a 60-year sentence on child pornography charges.
Related
Before You Go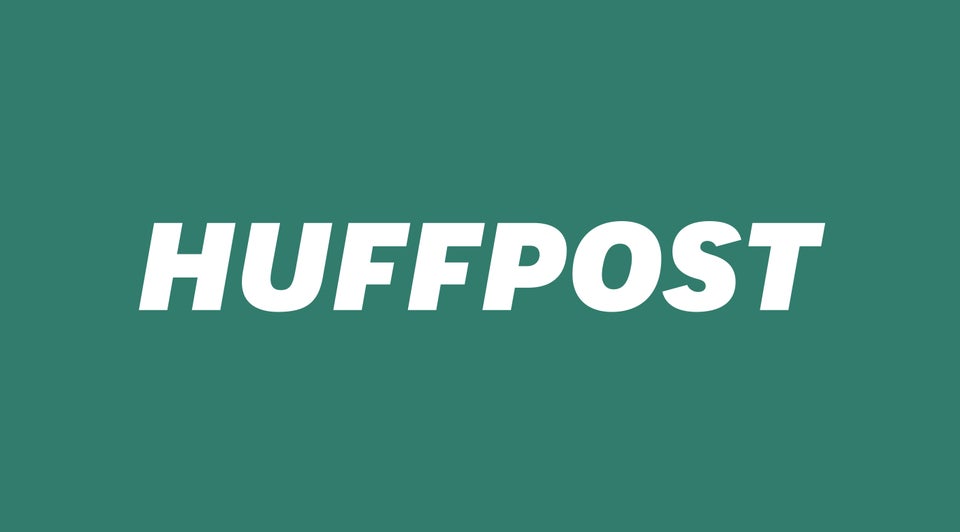 Times The U.S. Women's Gymnastics Team Redefined Squad Goals
Popular in the Community