Larry Nassar, the disgraced former sports doctor and convicted sexual abuser of hundreds of U.S. gymnasts, is blaming the judge in his case after he says he was assaulted by fellow inmates at the United States Penitentiary in Tucson, Arizona, where he is serving a life sentence.
According to documents filed Tuesday by Nassar's attorneys in Ingham County Circuit Court, Nassar was "physically attacked" soon after joining the general population at the Tucson prison. The documents comprise an appeal for Nassar to be re-sentenced.
Nassar's lawyer, Jacqueline McCann of the state appellate defender's office in Detroit, said in the documents that the alleged prison assault was the fault of Ingham County Judge Rosemarie Aquilina and that she should be disqualified.
"Unfortunately, Judge Aquilina's comments and conducting of the sentencing proceeding appeared to encourage this type of behavior," McCann said.
In January, Aquilina listened as 169 survivors and family members read victim impact statements during Nassar's trial. She then offered her own blistering assessment of Nassar's character. "Sir, I'm giving you 175 years, which is 2,100 months," she told the 54-year-old Nassar at sentencing. "I just signed your death warrant." She also said she'd be open to letting people do to Nassar what he'd admitted to doing to his victims, were it not unconsitutional.
"Our Constitution does not allow for cruel and unusual punishment," Aquilina said. "If it did, I have to say, I might allow what he did to all of these beautiful souls ― these young women in their childhood ― I would allow some or many people to do to him what he did to others."
In the court documents filed this week, McCann argued that Aquilina "used the nationally-televised proceeding as an opportunity to advance her own agenda, including to advocate for policy initiatives within the state as well as the federal legislatures, to push for broader cultural change regarding gender equity and sexual discrimination issues and seemingly as a type of group therapy for victims."
McCann said she believes the judge had "already decided to impose the maximum allowed by the sentence agreement" before the sentencing hearing began.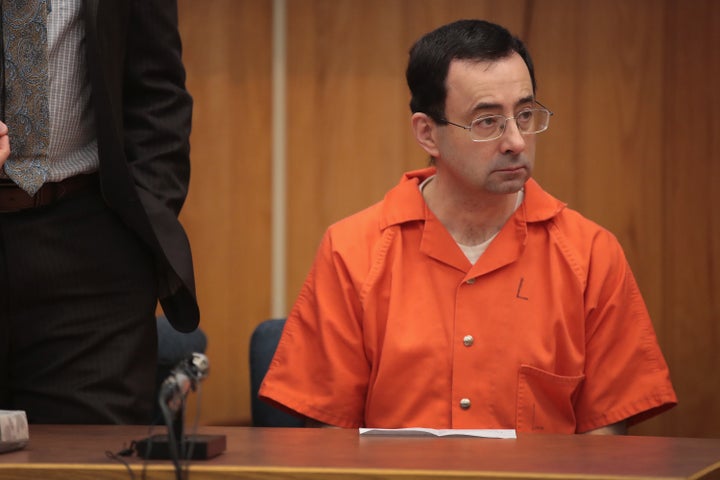 McCann also argued that Aquilina allowed the proceedings to "devolve into a free-for-all," letting those who spoke denigrate Nassar and wish physical harm on him.
"The judge herself openly lamented that she could not impose cruel and unusual punishment upon the defendant, indicated her expectation that he would be harmed in prison, without condemning it, and finally proclaimed, with apparent relish, that she was signing his 'death warrant,'" McCann said.
"To all the survivors out there, don't let anyone rewrite your story," Olympic gymnast Aly Raisman ― who became a leading voice for sexual assault survivors after publicly accusing Nassar of abusing her for years ― said at the ESPYs. "Your truth does matter, you matter and you are not alone."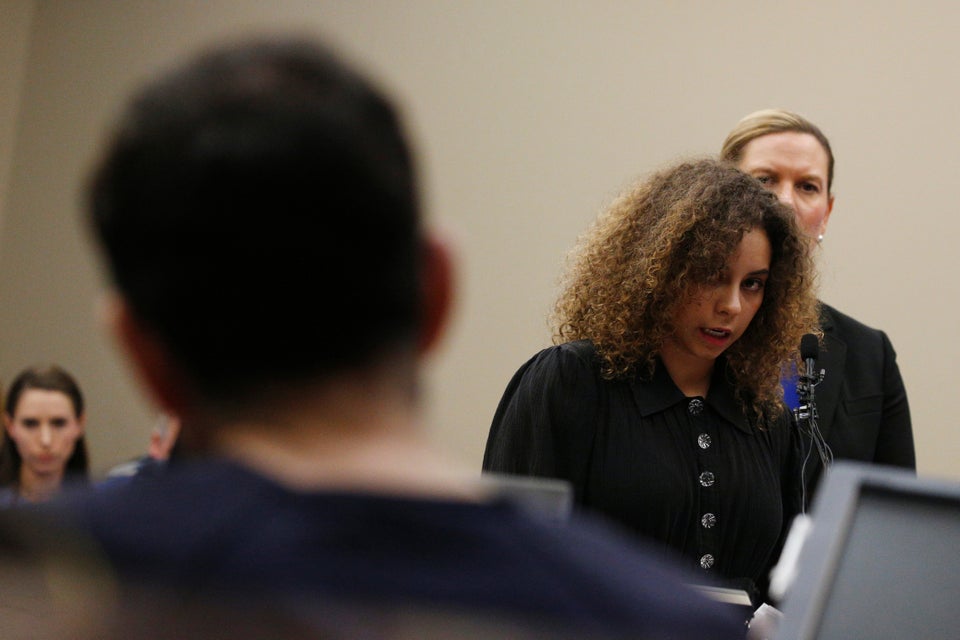 Larry Nassar's Victims Speak Out