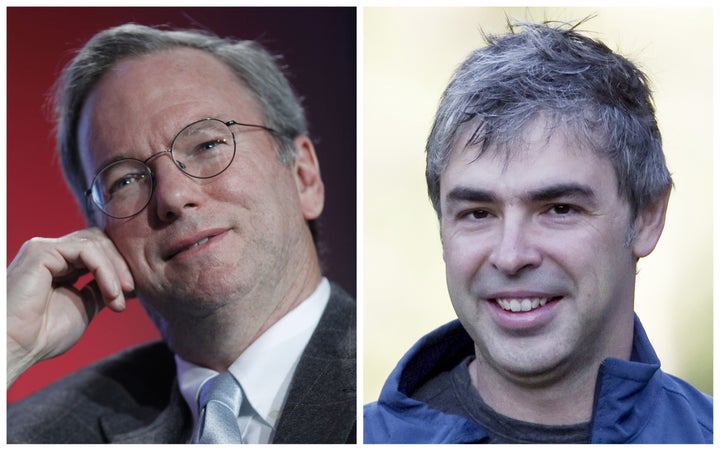 Google co-founder Larry Page's return to the role of chief executive has fueled speculation that the Internet giant is gearing up for a reinvention of sorts. His ascension may mark the most significant return of a company's prodigal co-founder since Steve Jobs returned to Apple in 1997. But will he be able to jumpstart Google the way Jobs did Apple?
Analysts question whether Page will be able to successfully recapture the startup spirit that jolted the industry a decade ago, or whether Google, which has swelled to roughly 24,000 employees, has simply become too big to readily adapt.
Despite Google's many successes, the company has also experienced a number of high-profile failures, such as the shutdown of Google Wave and the privacy debacle involving Google Buzz. As Facebook socializes the web, Google has felt Mark Zuckerberg's company closing in on its lead. And what was once seen as a scrappy engineer's playland has morphed into an entity that feels closer to Microsoft in corporate ethos than, say, Twitter or Foursquare.
Some industry observers are bullish, citing what they describe as Page's unique spark and vision, perhaps in contrast to longtime Google CEO Eric Schmidt.
"The thing about Larry that really stands out is that he's always been ambitious," said Steven Levy, author of the forthcoming book In the Plex: How Google Thinks, Works, and Shapes Our Lives. "We'll see audacious new products, particularly when other people think it'll be difficult or even impossible -- it's not always about what people need right now, but what people need in 10 years."
In a recent Fast Company article, Page is described as both data-driven introvert and childlike prankster -- an engineer with deep faith in the numbers as well as a Montessori-reared creative with an ability to find unusual solutions and propose impossible quests. Schmidt, insiders have suggested, managed to quell some of Page's wackier notions.
But with Page in charge, forward-thinking projects may get put on the fast track.
"It may very well be that Google will just push the button rather than delay on new projects," said Levy. "It's the freedom to let people do what they want -- Larry feels very strongly that if you want to make it happen, you should do it."
Early reports suggest that Page is already shaking things up around the Googleplex. The Wall Street Journal wrote that he has asked product and engineering managers to email him brief pitches that describe what they're working on, while he has also directed executives to work in public areas each afternoon so that company employees can access them more easily.
So what will the Page era look like? Google Books, a controversial attempt to digitize the whole of the available written word, is a favorite of Page's, as is the company's ambitious translation project. Both were initially met with doubt, and both have gone far beyond first expectations.
"When people come to Larry with ideas, he always wants it bigger," an ex-Googler told Wired. "His whole point is that only Google has the kind of resources to make big bets. The asset that Larry brings is to say, 'Let's go and make big things happen.' "
So Page thinks big, and there's some indication that Page also thinks social. From its recent introduction of +1 to changes in the feel of the user profile and a whole slew of experiments in social networking capabilities, many Google watchers believe the company is trying to get a grip on social media and keep Facebook from monopolizing the field.
"His interest in social projects is skyrocketing, he's really on top of that," Levy said.
The question may not be so much whether Page can take a company of 24,000 people and make it feel like a company of 20, or if his presence alone will really spark a mindset shift in Google's employees, but whether his predilection for ambitious projects and data reliance will shift the direction of the company's future.
How do you think Google will change under Page -- if at all? Weigh in below.

Related
Popular in the Community